Anniversary Gifts Directory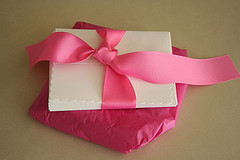 Our anniversary gift ideas are here to help you choose the perfect gift, whether it is for your husband or wife, parents or grandparents, or friends there will be a present that is just right for you.
If you are looking for ideas for a specific year then click on the buttons on the left to find your year or grab a cup of coffee, get comfortable and lets find your gift!
If you don't see what you are looking for, drop us a line on the contacts page, new gift ideas are being sent to us all the time.

Latest Anniversary Gift Ideas
Anniversary Celebration Ideas
All the Anniversary Symbols
Anniversary Memory Boxes are a great way to keep your treasures safe; photos, tickets and souvenirs from great days out. Plus they are fun to open on each Anniversary.
50 Date Night ideas to help you try something new or remind you of something you had forgotten you love to do together.
Advice for a Happy Marriage from couples who have celebrated their 60th wedding anniversary and more!
Holiday Anniversary Gift Ideas
---
Contact Us | Privacy Policy | Affiliate Disclosure|Anniversary Blog
Terms & Conditions | About | Advertise With Us | Site Map