Anniversary Gifts For Baseball Lovers
If your husband or wife loves to play baseball or is an avid fan of the best team in the world, then they will love this selection of baseball-themed gifts that fit with each year's traditional theme.
Because when it comes to Baseball and your Anniversary it is quite likely there will be overlaps on where they would love to spend their time whether they are baseball players or the biggest baseball fans here are lots of themed gifts to fit with the theme for each Anniversary year.
And you both definitely hit a home run when you two got together!
Best Baseball Gifts For Your Anniversary
1st Anniversaryis traditionally paper
tickets to see a game close to your Anniversary
a framed photo of their favorite player along with a personalized message. You can write to the team and see if it is possible.
or a photo of the two of you watching baseball with your favorite teams jersey in a cutom picture frame.
or a painting of their favorite mlb team or baseball stadium
or a personalized book with all the historic Baseball games of your favorite team. 
Or there are lots of great books and autobiographies of famous players.
2nd Anniversary is cotton and there are some rather smart baseball caps, t-shirts and team jerseys. Maybe even go vintage if that is more what they like.
3rd Anniversary is leather and for this you could treat them to a new glove or a personalized baseball.
How about a custom made Rawlings glove which as they are the official glove of the MLB that would be a very awesome gift
or Rawlings baseballs would also fit the theme due to the balls being covered in leather.
or a team logo leather wallet
Your 4th Anniversary is celebrated with linen which could be a smart new baseball cap or bag. 
Your 5th is wood and these could either be a new baseball bat, or keep an eye out for a signed bat. You can sometimes see these on ebay.
You can also buy a custom baseball bat.
Or a smaller mini baseball bat that looks great on display.
A wooden bat display rack for all of their favorites, there is space at the top for their prized baseballs.
Or a wooden trophy cabinet for their baseball trophys.



Your 6th is iron, and for this it could be an iron on baseball transfer.
It is also candy too, so you could have a bag of their favorites ready for the next game.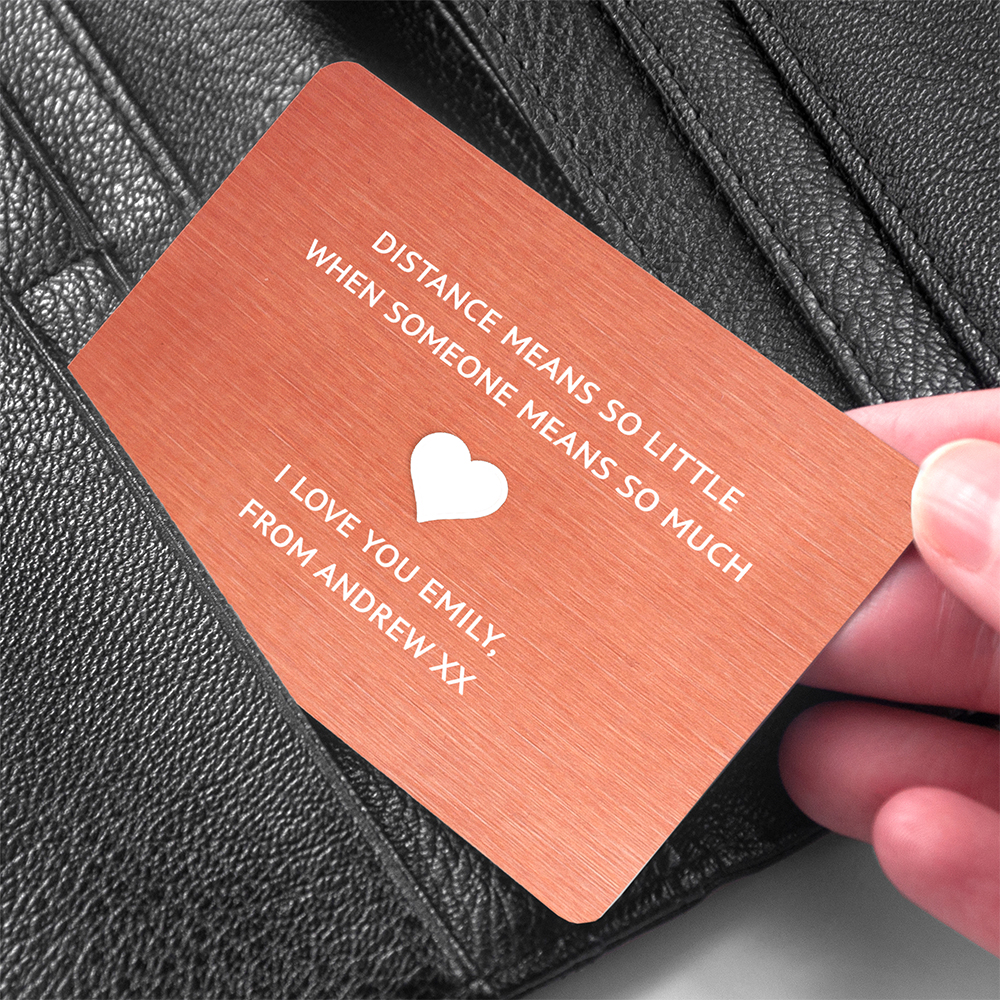 7th anniversary is copper and for this how about a cute copper wallet card where you can tell them what a great catch they are. ;) 
8th anniversary is bronze and for this it has to be a classic bronze baseball statue.

9th anniversary is pottery and it wouldn't be your Anniversary without a personalized baseball mug.
10th is tin and for this it has to be an aluminum baseball bat, travel mug or a team water bottle.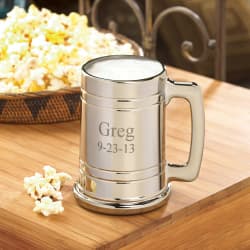 11th is steel and this personalized metal beer mug would be great to use while watching the game 
or a stainless steel tumbler or team bottle opener.

12th is silk and this could be a silk tie with baseballs on or a beautiful silk scarf.
13th is lace and although it is a stretch of the definition you can get baseball themed laces for your trainers.
14th is ivory and we went with the color for this year with a new ball or team jersey.
15th is crystal and maybe a crystal trophy for the best baseball player in your house.
Your 20th Anniversary is traditionally celebrated with china, which could be a team souvenir plate.
Your 25th is silver and for this there are quite a few silver baseball themed jewelry with silver charms of baseball bats, balls, gloves and helmets.
The next big anniversaries are celebrated with gemstones that don't really fit too well into the baseball theme but we are sure you could find something in the Anniversary color that would be perfect.
Your 50th is gold and this is a great theme for a baseball gift as you could gift your very own golden glove award, or it could be a gold baseball ring or pendant. Plus gold baseball coins.
Baseball Themed Anniversary Celebrations
Normally Baseball is something that the entire family loves, the love of the game has probably long been a theme for family gatherings so why not use it for an Anniversary party too.
See when the next big game is that is closest to your Anniversary and decorate your house in your team colors.
This works great if your anniversary is in the baseball season which normally runs from end of March/ beginning of April to the end of September/ beginning of October. Plus there is also postseason which gives you an extra month into November, however if your Anniversary is outside those months you could theme your party to the best games of the season.
You could also organize a family baseball game or softball if there are enough of you, with prizes for the winning team or souvenir coins for the Anniversary match for all players or head down to the baseball practice net before enjoying a lovely Anniversary dinner.
Wishing you a very Happy Anniversary filled with at least one game of baseball and let us know what gift you choose, we would love to hear how our list helped.

---
We deliver Anniversary Gifts to USA & UK, Europe, Australia

Contact Us | Privacy Policy | Affiliate Disclosure|Anniversary Blog
Terms & Conditions | About | Site Map