5th Anniversary Gift Ideas
5th anniversary gift ideas are great when they are romantic and memorable. This anniversary is celebrated with wood and you can find some great romantic wooden gifts.
If you like big expensive presents then have a look at buying your very own woodland, or maybe go for buying a young tree that you can watch grow.
The meaning behind Wood for your 5th Anniversary is that it represents the roots that you two have grown and how your relationship has grown.
5th Anniversary Gift Ideas For Your Love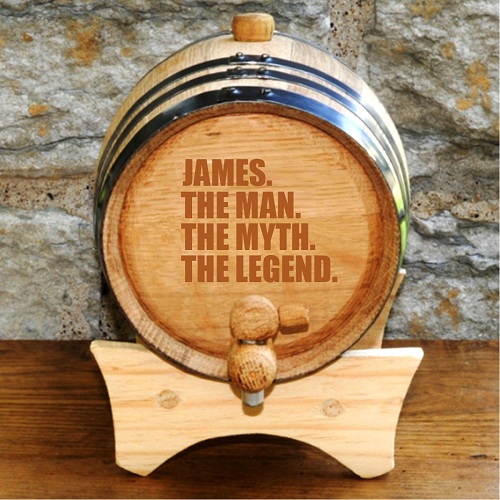 Personalized Whiskey Barrel
$69.99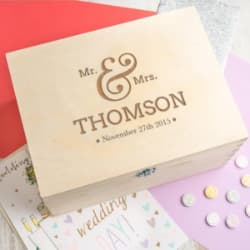 Anniversary Memory Box
$49.95
Wooden Anniversary Cufflinks
$35.99
Engraved Pen Set
$24.99
Wooden Roses


A beautiful way to remember this anniversary is to send a bouquet of wooden flowers.

Or a single wooden rose?
Anniversary Photo Box
$69.99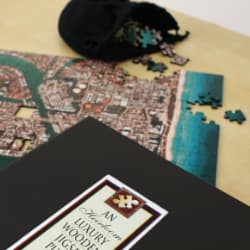 Your Favorite Place Jigsaw
$129.95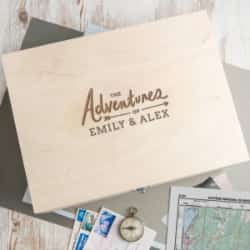 Anniversary Adventure Box
$49.95

Wooden Jewelry

Beautiful handcrafted wooden jewelry is a lovely way to keep your anniversary gift with you.

And it's a perfect way to keep your love with you at all times.
Wooden Love Spoons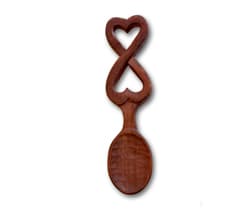 Another beautiful romantic gift idea is a Wooden Love Spoon, they are mainly a Celtic tradition and originated hundreds of years ago. The custom was that a man would spend time carving a wooden love spoon for the woman he loved, if she accepted this gift then the couple would be seen as being together and a relationship would begin.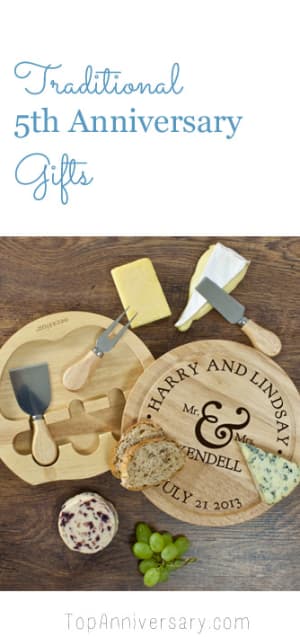 We were lucky to be in Wales on holiday when we got engaged, Wales is famous for it's Love Spoons, and it seemed perfect to buy one while we were there. All of the spoons are unique but they all have symbols that mean something, ours has a heart meaning love, a lock meaning security and a bell meaning a wedding or anniversary. They are a very romantic gift and ours still brings back happy memories 15 years later.

Other symbols you may see on wooden love spoons that would be great for an anniversary gift are; a ball in a cage - love held safe, a chain - to stay together forever, a diamond - wealth or good fortune, horseshoe- good luck, knot - eternal love, twisted stem - two lives become one, security - I shall look after you.
For our 5th wedding anniversary gifts we received a beautiful wooden fruit bowl and that for us is the beauty of wood, it lasts forever and can be both beautiful and practical.
---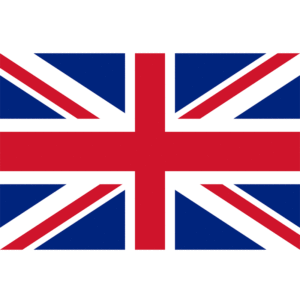 Click here to visit our new UK Anniversary Gifts Store
Contact Us | Privacy Policy | Affiliate Disclosure|Anniversary Blog
Terms & Conditions | About | Advertise With Us | Site Map