23rd Anniversary (Silver Plated)
Lots of 23rd Anniversary Gift Ideas
Your 23rd Anniversary is celebrated on the modern and gemstone gift lists, they are a celebration of your love and how wonderful you are together.
On the modern gift list twenty three years together is celebrated with Silver Plated gifts.
Silver plate is when a layer of silver is placed on top of another metal such as copper, nickel and brass and it is the perfect symbol to celebrate you both as it shows the combination of the metals, just like you two creates something very beautiful.
The method of plating a metal will also strengthen it, so just like you two who have become stronger together your Anniversary will be a celebration of how far you have come.
Buying Silver Plated Gifts
We have lots of lovely Personalized Silver Plated gifts that will make fantastic Anniversary Gifts, you can see them all here.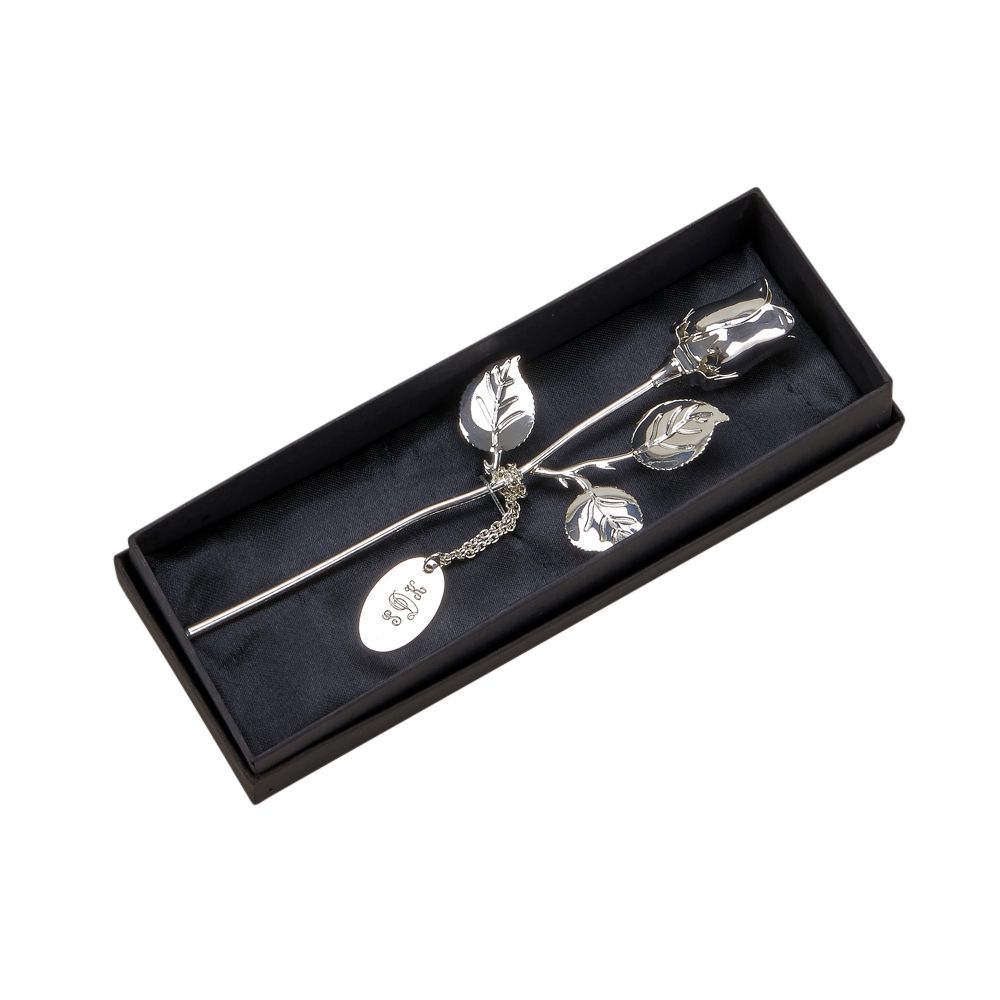 Silver Dipped Natural Rose
$39.99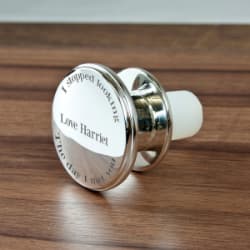 Engraved Silver Wine Stopper
$39.99


Silver Plated Markings
If you are looking to buy a Silver Plated gift for your Anniversary please look out for the markings on the piece, most American silver plate is marked after 1860.
If you are looking at buying an Antique piece you can see all of the silver plated markings here.
23rd Anniversary Gemstones
On the gemstone Anniversary gift list your 23rd Anniversary is celebrated with Yellow Topaz, a stunning sparkly stone. The deep yellow color represents 
Not only is it gorgeous, it is also considered to be a powerful stone that is believed to enable you to fulfill your dreams and bring lots of good things into your life. 
Lots of gorgeous Yellow Topaz gift ideas here 
How great is that for your Anniversary?
You can find Yellow Topaz in many countries - from Europe, Africa, Asia, South America and the United States. How about a fabulous Anniversary Vacation to one of these places to buy your own Topaz. That would be a trip to remember!
Whatever you choose to do for your Anniversary we wish you a very Happy one.
---
We deliver Anniversary Gifts to USA & UK, Europe, Australia

Contact Us | Shipping & Returns |Privacy Policy | Affiliate Disclosure|Anniversary Blog
Terms & Conditions | About | Site Map