Anniversary Gifts
›
Traditional
› 9th Pottery
Traditional 9th Wedding Anniversary Gifts
9th wedding anniversary gifts are traditionally celebrated with pottery and on the modern list with leather.
The great thing about pottery is that it can be both practical with everyday mugs and plates, or ornamental - and there is nothing stopping you from having both.
Ceramic Ring

When you think of pottery, jewelry is probably not what you think of first.

However this gorgeous handcrafted ceramic ring will hopefully change your mind!

This ring is beautifully crafted from silver with Oaxaca's black pottery ceramic.

There are lots of gorgeous ceramic jewelry to buy at Novica, it is all so beautiful you may want to treat your wife to more than one!
Pottery Roses

A romantic way to incorporate pottery into your 9th anniversary gift is to send a pottery rose. You could even send a whole bouquet!

The great thing is they will last for ages and are a sweet reminder of 9 years together.

These roses are available from Just Paper Roses.
9th Anniversary Plate

Love this fun Anniversary plate, personalized with your names, your date and your own favorite love quote.

And it fits in with the traditional 9th anniversary theme, which is pottery.

This plate is available in our Gifts store, ready to be customized with your own love story.
Fun 9th Anniversary Mugs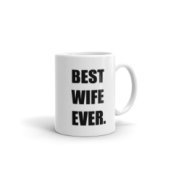 Best Wife Ever Mug
$17.95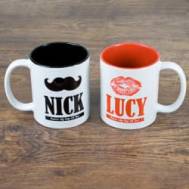 Couple You Are My Cup Of Tea
$25.95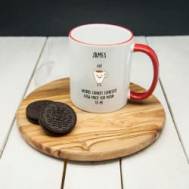 Fun Personalized Coffee Mugs
$17.95

See all of our Romantic Anniversary Mugs in store here...
As a romantic idea how about breakfast in bed, served with your anniversary gift of matching crockery. You can get fun designs with Mr and Mrs, or the 'World's Best Wife' and 'Worlds Best Husband'! Or you could be more sophisticated with classic tableware.
You can't get more classic than Royal Doulton, they are described as the "quintessential British tableware" and as they are fit for Royalty it is worth a peek.
I also love finding a bargain and have found some great pieces on eBay and there are also some great vintage pottery pieces. 
---
Find Your Perfect Anniversary Gift
Alternative 9th Wedding Anniversary Gifts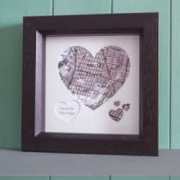 Anniversary Heart Map
$69.95
Contact Us | Privacy Policy | Affiliate Disclosure|Anniversary Blog
Terms & Conditions | About | Advertise With Us | Site Map