Anniversary Gifts for Your Wife

Anniversary gifts for your wife are all about making her feel special, you need to think romance and pampering! No practical household gifts please!
The most romantic gifts are;
Anniversary Gifts For Your Wife By Year
Your 1st Anniversary is traditionally celebrated with paper, this could be a photo montage of your first year together, or put together all her favorite tracks and create a very personal album cover, or cover the room with 365 post it notes saying I Love You! Or take her to see a show that she has always wanted to see or her favorite team play.
Your 2nd Anniversary is traditionally celebrated with cotton and for this you could have t-shirts made up for the two of you. You may end up only wearing them in the house but you would definitely win the cute and adorable prize!
Your 10th Anniversary is tin and there are lots of lovely gifts that you can fit into a tin, you could even make a cake for her even if you have never baked before this will be a winner. Plus on the modern list it is diamonds!
As well as following the anniversary lists another winner for anniversary gifts for your Wife is jewelry, it could be a statement anniversary ring or the engagement ring that you couldn't afford at the time or a locket with photo of the two of you!
There are also special anniversaries where a precious metal or stone is the symbol for that anniversary.
Treating your Wife on your anniversary with breakfast in bed, flowers at work and a great evening or day out would be perfect.
Happy Anniversary to the both of you!
Romantic Anniversary Ideas For Your Wife
Romantic ideas for your Anniversary
Re-visit the place where you first met your wife or where you proposed. Have dinner at your favorite restaurant or a night away at a special hotel.
If your wife has mentioned wanting to see a show or match or to visit somewhere then arrange for you both to go on your anniversary.
Make the day extra special with flowers, breakfast in bed, some shopping time with you carrying the bags :o), a pampering session, a movie  in the evening, a box of yummy chocolates, make it all about you both spending time together.
If you have young children then your wife would love a much needed extra lie-in and see if you can arrange for a relative to look after the children, even if it is just for a few hours. Make it overnight if you can!
Flowers may sound like a cliché but a beautiful bouquet rather than the type you find at a garage as an after thought are always well received.
For those who love to wow, then you need to think sparkly! A beautiful piece of jewelry makes most women smile lots, if you are unsure what your wife would like then take her to the jewelry shop on your anniversary so that you can choose together.  All you need to think about is the type of woman that your wife is and you will choose the perfect gift.
Three stone Diamond Anniversary Ring to represent your shared past, present and future
You may also be looking at upgrading your Wedding Rings which would be perfect if you are looking to renew your wedding vows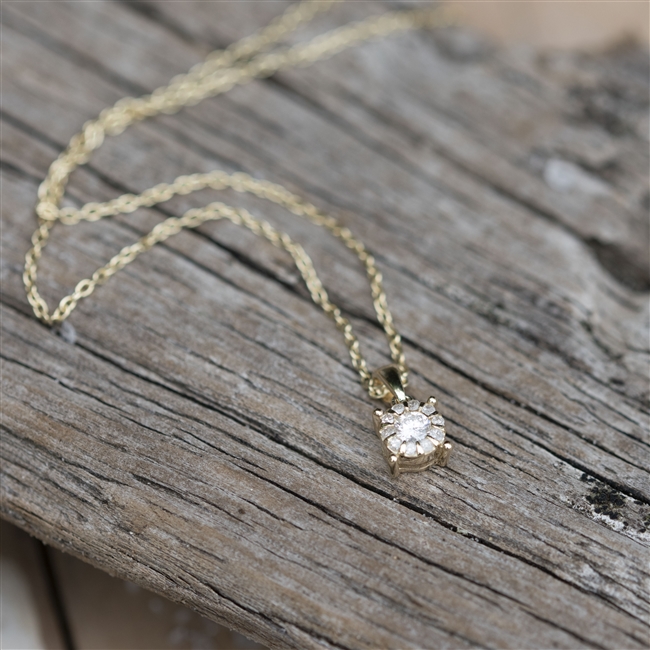 Diamond Solitaire Necklace
$335.95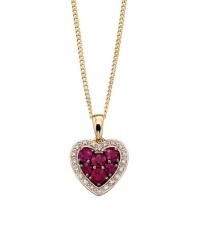 Ruby & Diamond Heart Necklace
$375.95
White Gold Infinity Necklace
$219.95

Let's let you in on a little secret that will help you choose the best anniversary gift for your wife… all women want to feel special and loved, so choosing a new vacuum cleaner because you think that is what she needs is not the best way to go about choosing a great romantic anniversary gift! Forget what she needs and go with what you know she will enjoy.



---
We deliver Anniversary Gifts to USA & UK, Europe, Australia

Contact Us | Privacy Policy | Affiliate Disclosure|Anniversary Blog
Terms & Conditions | About | Site Map