1st Anniversary Gifts for Wife
1st Anniversary Gifts For Your Wife

1st anniversary gifts for your wife are all about romance and paper! Here are lots of one year anniversary gifts that will make her feel special.

Paper!? Yes!
You can buy your wife the best wedding card ever. 
On a more personal note, you can write her a letter pouring out all the wonderful things about her. 
You can tell your wife the ups and downs of your first year together and how, because of your love for each other, you were able to overcome them. Or just go with the ups! How about 365 ups for every day you have been married or together?
Plus there are lots of romantic gifts in paper;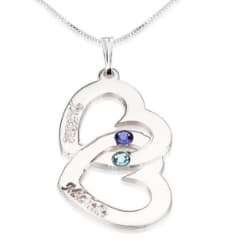 Personalized Heart Pendant
$59.95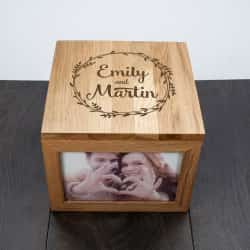 Anniversary Photo Box
$69.99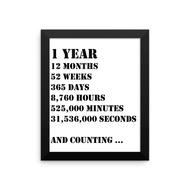 1st Anniversary Poster
$33.00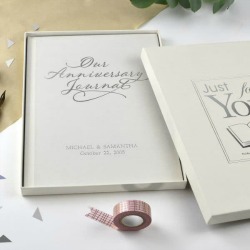 Wedding Anniversary Journal
$49.99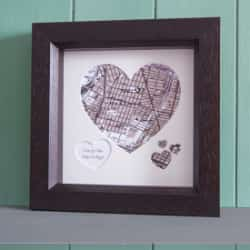 1st Anniversary Heart Map
$69.95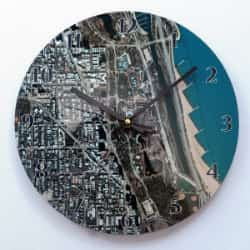 Favorite Place Clock
$69.99
Live Laugh Love Poster
$35.95
First Home Together Print
$59.99
When it comes to your anniversary, flowers are a must! These ones are perfect as they fit with the paper theme and you can even add a photo or a personal message.
There are also origami orchids and also more realistic paper roses too. You can choose to send a single rose or a whole bouquet!
More information at Just Paper Roses.

Paper Jewelry

Paper is the traditional material for your 1st and there is stunning handcrafted paper jewelry at Novica that would make a perfect gift.
Particularly love this paper necklace, not only is it beautiful it also has the best name - "Cross My Heart" - How cute is that!?
Love Books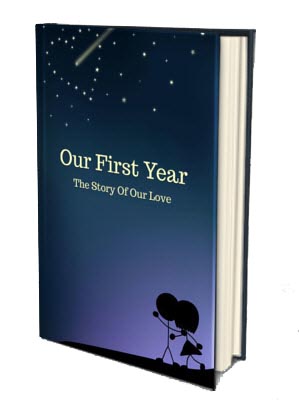 Your wife will love the thought that has gone in to creating your very own Love Book, fill it with your memories and the reasons why you love her.
It is really easy to do too!
Head over to Love Book Online and you can choose the cover of your book as well as cartoon characters of the two of you.
Plus personalize it with all of your own memories and stories from the past year.
Photo Canvas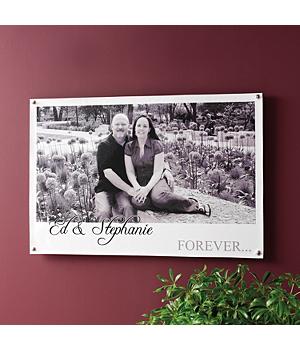 How about a beautiful canvas of your favorite photo of the two of you!
Maybe even your favorite photo from your wedding. Your 1st anniversary would be the perfect time to remember all the fun you had on your special day and there are lots of great photo canvas ideas here...
Paper Gifts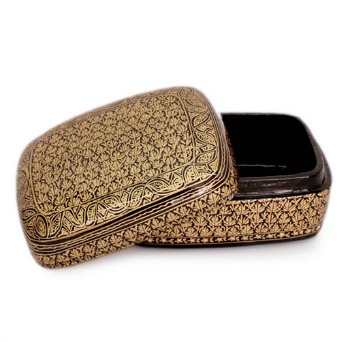 There are lots of gorgeous gifts made from paper but you don't have to go full on paper. Instead you could include it as part of your gift. 
Take this very gorgeous jewelry box which is made from paper but you could add a little extra gift - maybe a pair of earrings or a bracelet!
This jewelry box is available to buy from Novica
Message In A Bottle
What could be more romantic than sending a message in a bottle?
This is the kind of gift that will be treasured forever.
Your personal message will be printed for you which makes it even more special!
Available from our Anniversary Gifts Store.
Homemade 1st Anniversary Gifts in Paper
Aside from an anniversary card or letter, you can compose a heartfelt poem, print it in nice board and have it framed. A gift such as an original poem will surely make an impact on your wife. Here are lots of anniversary poems to help you write your own special verse.
You can also make a collage of pictures composed of memories from when you started dating up to the present. Though not everyone has the ability or the tenacity to do a collage, an option is to frame a photograph of you and your wife. I had a poster put together from lots of photos using an online digital printer. It came out really well and looked very professional - which was the look I was going for but unable to create by sticking photos on to a big piece of card!
Another idea to create a unique image of the two of you is to have a caricature, you can find artists online that will draw one from a photo of the two of you.
And if you are feeling very creative and you are handy with glue and old newspaper, you can do a papermache vase or cute heart. Here is one we made earlier!
Gifts With Passion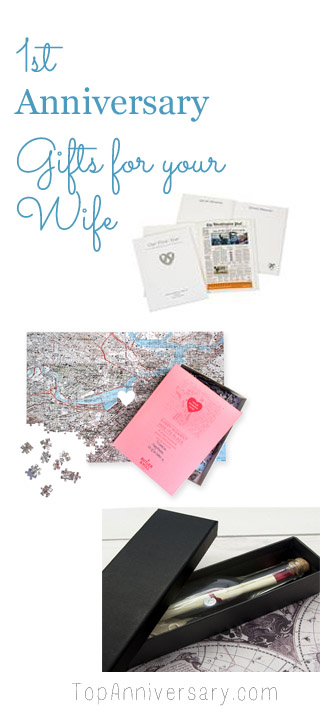 If you know that your wife has a passion for watching plays or theatrical productions, buy a couple of tickets and take your wife to watch a show. It might be that she loves watching movies. Gift her with a year's pass at the local movie house, your company and popcorn included. If she loves to go bowling or dancing, promise her a year's worth of once a month bowling or dancing.
If your wife is a regular bookworm, gift her with the latest publications of her favorite authors. Buy her a subscription of her favorite magazines. If she is into knitting or cross stitching, buy her new patterns complete with threads and yarn. These gifts are not expensive but the meaning behind these gifts is what is important.
1st Anniversary Gifts That Make Her Queen For The Day

More often than not, women prefer tender-loving-care more than material gifts. Make your wife happy by writing out coupons that is good for a special massage (by you) or a dinner for two at her favorite restaurant. You can write out coupons for doing the dirty dishes, doing the laundry or cleaning the house. You can also write coupons for a walk in the park, or for home-cooked meals. Use your imagination as only you know what makes your wife tick. A gift that entails your time and talents will be more appreciated.
There is nothing cheap about these 1st anniversary gifts for your wife. They might not cost a ton of money but the thought behind each suggested gift is priceless. Keep the promises and vows that you said on your wedding day a year ago. Your wife will love you more as you declare and emphasize your love for her.
For a super special gift there is also the gemstone list, where you celebrate with pearls for your 1st anniversary.

---
Contact Us | Privacy Policy | Affiliate Disclosure|Anniversary Blog
Terms & Conditions | About | Advertise With Us | Site Map