1st Year Wedding Anniversary Gemstone Gifts
1st Year Wedding Anniversary Gifts 
1st year wedding anniversary gifts are traditionally made from paper, and if you are creative and romantic then there are lots of gifts made from paper that you can make yourself or buy.
If you were to celebrate your anniversaries with the modern list then your present will be a clock which is a very practical gift.
But what if you want to really treat the love of your life?
Gorgeous Pearls For Your 1st Anniversary
On the gemstone anniversary list your 1st Year Wedding Anniversary Gifts are Mother of Pearl.
Most of us think of pearls as traditionally being your 30th anniversary but why wait?
If you love pearls this could be a great start to your years of celebrations. And if you are very lucky and can afford it you could follow the gemstone anniversary list every year!
Pearls are either formed naturally without any human intervention which is very rare and therefore very expensive or they are cultivated or farmed, which are still expensive just not as much!
With this being your 1st anniversary it works that a single pearl maybe more fitting, if you are buying this gift for your wife then a necklace with a pearl pendant or pearl earrings or a pearl ring would be perfect.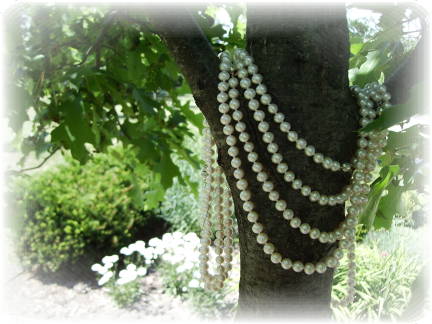 1st Year Wedding Anniversary Gifts For Your Wife

The most obvious Pearl Anniversary Gift is jewelry ...
You could look to treat your wife to a beautiful pearl necklace, bracelet or earrings.
1st Anniversary Gift Ideas For Your Husband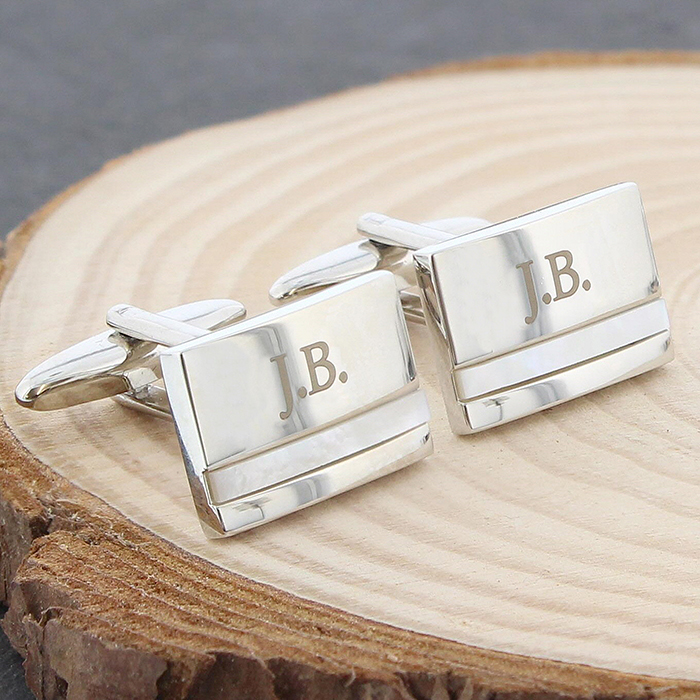 Engraved Pearl Cufflinks
$39.99
If you are buying your 1st year wedding anniversary gifts for your husband then there is not that much choice with single pearls, apart from cufflinks. However there is more choice if you include mother of pearl in your search.
Mother of pearl, also called nacre, is an iridescent layer of material which forms the shell lining of many mollusks. It comes in many different colors and is trully beautiful.
It is not just the beauty of mother of pearl that makes it an ideal gift, the Chinese culture believes it will bring the holder prosperity and wealth and is used in the practice of Feng Shui, where the stone is placed in strategic positions within the home to increase their income and luck - a beautiful gift for your 1st wedding anniversary.
Mother of pearl is used to decorate cufflinks, tie pins, rings and boxes, all of which would be lovely gifts for your husband and if you are looking to buy 1st year wedding anniversary gifts for a couple then mother of pearl is used for picture frames, boxes and mirrors.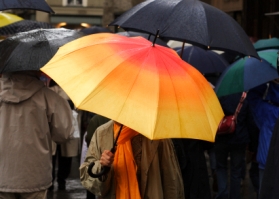 Your 1st year wedding anniversary is the beginning of lots of years of celebrating and years from now you will remember your 1st anniversary because it is the first it is so special. Our memory is standing in the rain on our 1st wedding anniversary watching the 1998 World Cup Final, France v Brazil, in Brittany France as it was projected onto the side of a building in the town square, the things you do for love!
Happy 1st Wedding Anniversary!

More Pearl Anniversary Gifts
---
We deliver Anniversary Gifts to USA & UK, Europe, Australia

Contact Us | Privacy Policy | Affiliate Disclosure|Anniversary Blog
Terms & Conditions | About | Advertise With Us | Site Map