One Year Anniversary Gifts For Girlfriends And Boyfriends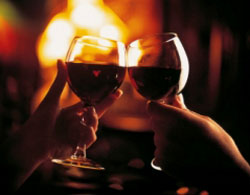 What do you get your boyfriend or girlfriend for your one year anniversary gift after you have been together a year?
Your first year together is very special, it's a big deal whatever your age and you will want to celebrate and show them how much you love them and what you choose for your one year anniversary gifts will show them how special you are to them.
It's a special occasion.
Traditionally your first anniversary is paper which is a fun gift to start your celebrations, especially if you are crafty or creative.
Just think what you could do with all those post it notes!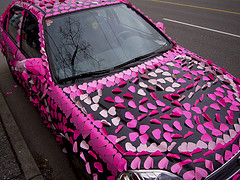 You could make a bouquet of paper flowers, or get someone to make them for you.

You could write a love letter and share all of the little things that you have loved about the past year.
You could send them a paper invitation for the perfect date night.
You could relive your first date.
Finding the perfect gift for your love is important, here are lots of great ideas to inspire you to find the best gifts.
Traditional One Year Anniversary Gift Ideas
With paper being the traditional 1st anniversary gift, a great idea to make your gift even more special is to add a sweet message to your gift.
You know that they will treasure your gift and also save the love note in a special place.
Here are some unique Anniversary gifts to help you choose.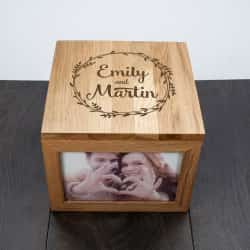 Anniversary Photo Box
$69.99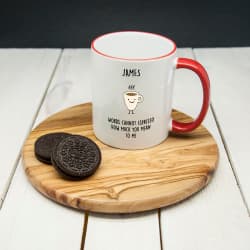 Fun Personalized Coffee Mugs
$17.95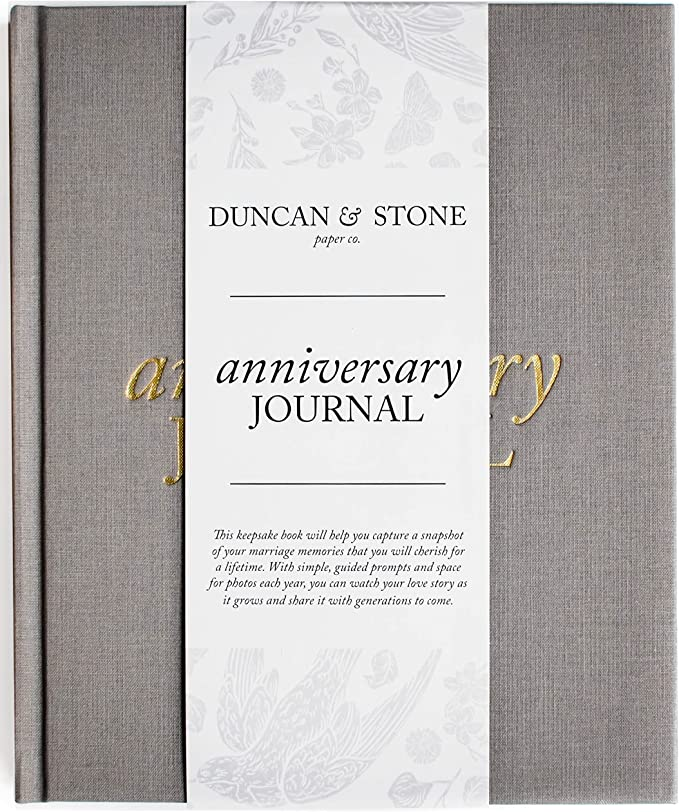 Anniversary Journal
Available at Amazon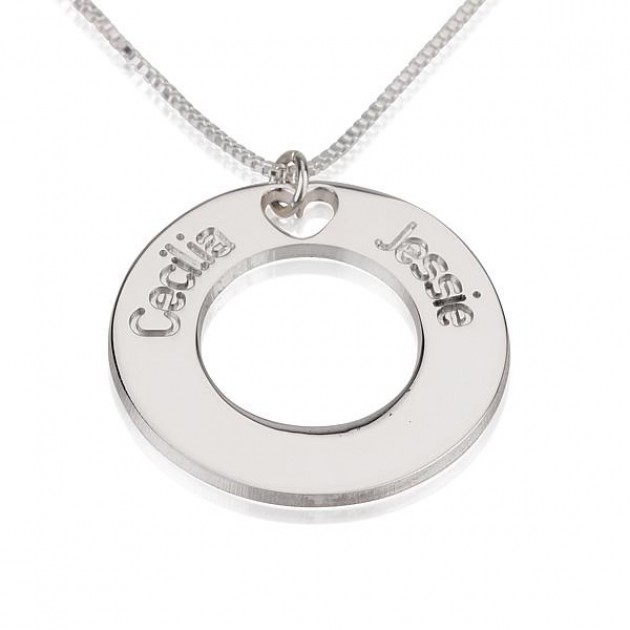 Couples Personalized Pendant
$43.99
Your Own Love Story
How sweet is this? Your very own Love Story.
Have all of your favorite memories bound together to create a book you will want to read for years to come.
Paper Flowers

If you struggle with the idea of making your own paper flowers you may as well go straight to the experts! You can choose from origami orchids, camouflage roses, money roses, life like paper roses and even ones with your photo on! Can you imagine the look on your girlfriends face when she receives a delivery of flowers with your photo on! You might want to go with a photo of the two of you.
Find Out More at JustPaperRoses.com
Paper Jewelry
This a sweet gift idea in that it fits with the paper theme but it is also a lovely gift too and one that you know your girlfriend will adore.
There are quite a few designs to choose from and all are made from recycled paper, perfect for the eco-friendly girlfriend and also for the fashion conscious.
What I Love About You

This is a fun book where you can add all the bits about why you love them. It is a really sweet way to celebrate yuor first year together and just think years from now how lovely it will be to read all the good bits!
More information at Amazon
Fun Paper Gifts

There are some very cute paper gifts that you can have some fun with and just love this paper kite from JustPaperRoses, they are the ones that make the fab paper flowers. This could be a cute thing to do on your anniversary.
You can also get 1st paper anniversary toilet paper, seriously! Just have a look at all the other slightly bizarre paper gifts!
Love Journal

If they love to write or doodle this could be the gift for them and it has a very subtle heart on the front, perfect for your anniversary.
You could always add your own messages into the journal or this could be the place to stick a paper copy of your first emails or your first text messages.
Or how about filling it with memories from your first year.
How about these cute paper anniversary gifts?
Thoughtful Anniversary Gift Ideas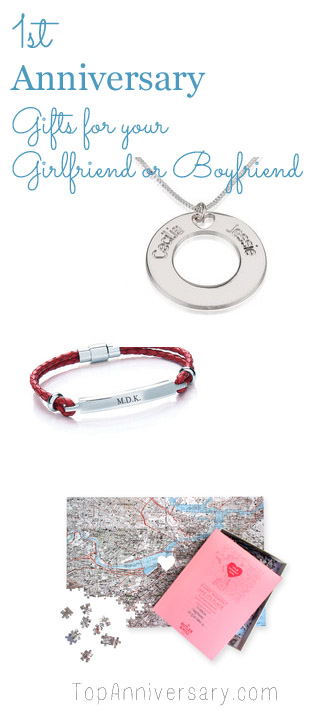 It is all very well sticking with paper but it is also a good idea to think about what your other half likes to do and likes!
And can you imagine the delight if you can combine the two?
Ideas to get you started are;
Concert Tickets to see their favorite group or sport.
A good book on something you know they will love.
If they love romance then how about a photo of the two of you, or the sheet music of their favorite music
or a print out of all of your first emails, or text messages? Go on, I bet you have kept lots! And now you know why! Or you could send them as a digital file so they can keep them safe forever.
A star map showing how the stars aligned in the night sky when you first met.
Organize a special date where you visit the place you first met.
A bottle of wine from the year you got together which you could keep until your next milestone Anniversary. The wine label counts as your paper gift!



One Year Anniversary Gifts for Girlfriend

Your girlfriend is special. You have been together for a year and it is just fitting that you give her a gift to show her how much she means to you.
Make the gift wonderful and not quite ordinary. You don't really have to buy her an expensive gift.
Spending quality time together could prove to be a greater gift.
There is something so fun about spending a day with just the two of you doing what you both love to do. A special day of celebrations.
Here are some suggestions for a one year anniversary gifts for your girlfriend.
A Romantic Dinner. If you love to dine in style you could make a reservation at a fine dining restaurant in advance to ensure a good table. Choose a restaurant that has live soft-music, candle-lights and a romantic ambiance. This would be the kind of restaurant that you might expect to celebrate your 1st anniversary in but it doesn't have to be that way, go for a restaurant that makes you feel at ease not one that you spend the whole night wishing you were somewhere else! You can add to the romantic atmosphere by giving her a bouquet of her favorite flowers. You could even have a single stem waiting for her at the table.
Books to read. Give her a bunch of books all from her favorite authors. Look at her bookshelf and see what type of books she goes for or choose a travel book of a place that you both want to go. You could add a note to the front cover saying one day you would love to take her there to celebrate your anniversary.
Romantic Road Trip. Of course if you can afford more than just the travel book you could surprise your girlfriend with tickets for two for a short vacation. You can choose to go on a weekend road trip to places she has never visited. Cook for her. Be the man! Cook a special dinner for your girlfriend. Prepare your space for a romantic dinner for two. Cook her favorite dish. If you don't know how, learn to cook the dish. This will impress your girlfriend more. Have fun!
A cute teddy bear which could be wearing a super cute t-shirt showing how much you love them.
A bottle of one of their favorite perfumes
A custom necklace engraved with your own special Anniversary message.
A pendant engraved with the date you both met.
Anniversary Flowers are always appreciated and most girlfriends would also love chocolates as well! Or whatever their favorite candy is!
and most girlfriends would also love chocolates as well! Or whatever their favorite candy is!
If you are looking for the ultimate romantic gift on your Anniversary then a girl's best friend of diamonds or jewelry would be perfect.
Always add the personal touch with a hand-written greeting card to make your gift even more special.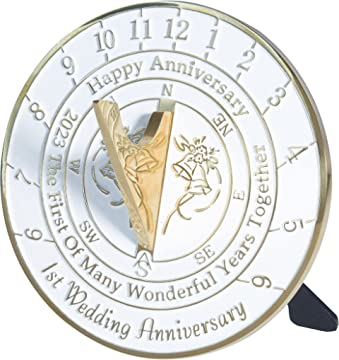 1st Anniversary Sundial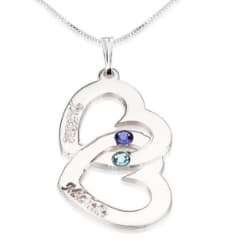 Personalized Heart Pendant
$59.95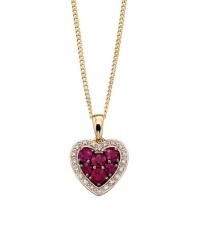 Ruby & Diamond Heart Necklace
$375.95
One Year Anniversary Gifts for Boyfriends


When choosing a gift for your boyfriend you want to find one that hits the right balance between something that they would love and a gift that shows your love. But not in a big way, unless your boyfriend loves romance.
Here are some one year anniversary gift ideas for a boyfriend.
Cook for him. We all know that for most guys food is quite an important part of their day! Cooking a great meal or cheating and ordering the best takeaway would be a great start to your anniversary celebrations! You could even add the paper theme by serving on paper plates and having your very own picnic.
Tickets for Football, rugby, basketball, tennis, golf, bowling, baseball …your boyfriend most likely loves or plays one kind of sports. 
A thoughtful gift is something related to his sports. If he plays golf, you can give him a glove or a box of golf balls. If he plays tennis, why not give him a tennis racket. If he is into watching football, baseball or basketball, why not buy him a season pass for the particular sport? Just be prepared to lose him most weekends while he goes to the game! Or you could always join him!
Techie Gadgets are always a good standard gift for a guy but they can be expensive so make sure it is something that you know they will want.
Board Games as they mostly come in a box or at least have paper rules so they will fit with the paper theme for 1st year anniversary gifts. Playing a board game together that you both love is a great way to spend time together and have fun.
These secret love note cufflinks where you can add your own message and that are engraved with their initials.
A fabulous photo of you or the two of you in a personalized frame.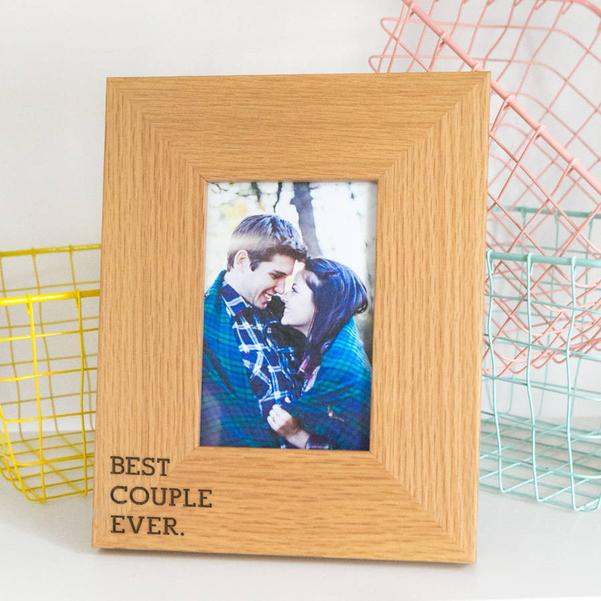 This Best Couple Ever photo frame is available to buy here.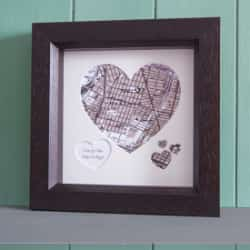 Anniversary Heart Map
$69.95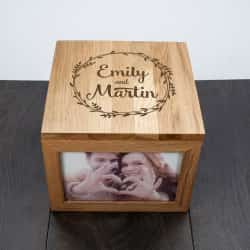 Anniversary Photo Box
$69.99
Romantic First Anniversary Proposal
The saying goes that you know when you have met the one, your very own special person that you know you want to spend the rest of your life with.
For some couples their First Anniversary is the perfect time to propose as it already is a day full of love and romance and it's a wonderful way to celebrate a whole year together.
Think about the perfect place, is it where you first met, or at a beautifully romantic destination like the top of the Empire State Building or the Eiffel Tower?
And then think about who you are with, for some couples it can be when they are with their friends and families.
For others it is when they are alone.
Before your first anniversary you will want to have had a chat together about what your future plans are, this is the 21st Century and it's always a good idea to have talked about what your dreams together are.
Plus you may want to think about the ring, you can just have a token ring for the proposal and then together go and choose the engagement ring or rings together.
Long Distance 1st Anniversary Gifts
There are all sorts of reasons why you are in a long-distance relationship and it often means you are more romantic than most couples because you have to work hard at keeping your relationship going.
You will want a one-year anniversary gift that will remind them of you and probably the most important thing will be to ensure it arrives on time.
A framed photo of the two of you is a physical reminder, along with a photo book of your memories from the last year of when you have been able to meet up.
An engraved necklace with both of your names or the date you first became a couple
A book filled with 365 reasons why you love them or all of your memories from inside jokes
A teddy bear fitted with a recording of your voice.
A willow tree ornament which are a beautiful way to
A bottle of your perfume or aftershave so it feels like you are just there.
If your budget and circumstance allows then the ultimate 1st anniversary paper gift would be tickets to see each other. Or you could surprise them by visiting them and spend time together having the perfect time.
In the end, one year anniversary gifts for boyfriends and girlfriends can come in any form and price range but the ultimate romantic gift of love and genuine care tops them all.
Have a Happy 1st Anniversary!
---
We deliver Anniversary Gifts to USA & UK, Europe, Australia

Contact Us | Shipping & Returns |Privacy Policy | Affiliate Disclosure|Anniversary Blog
Terms & Conditions | About | Site Map