20 DIY Anniversary Cards with Free Printables
An Anniversary is the perfect opportunity to show your love just how much they mean to you because nothing beats handmade anniversary cards to wish them a Happy Anniversary.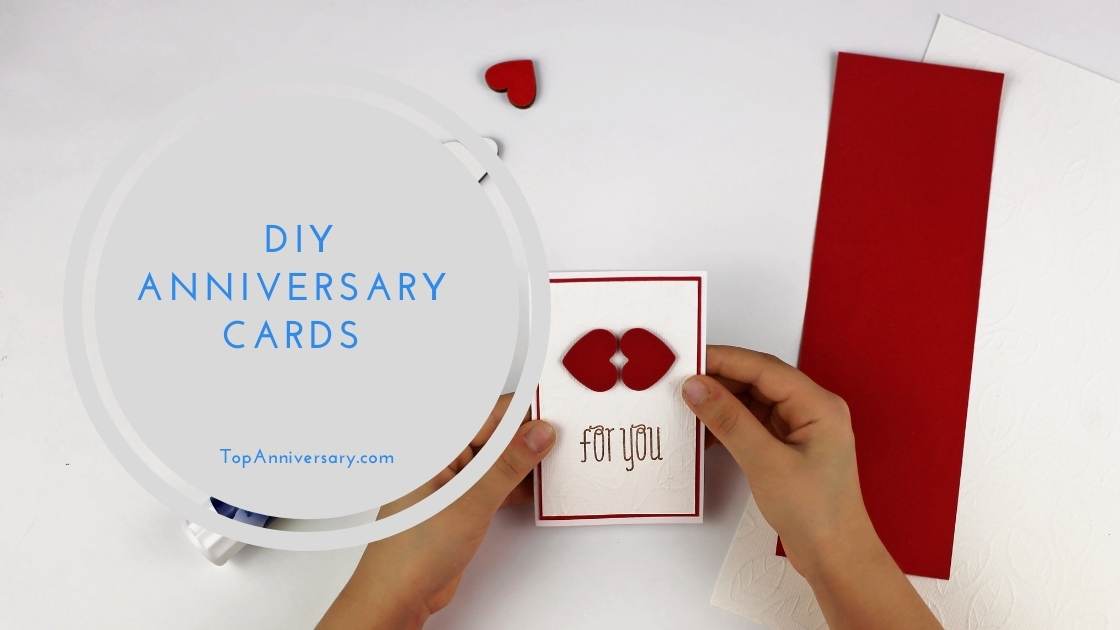 You will want to start by choosing a good quality white cardstock, you can buy small packs of pre folded card which will come with envelopes that you can use. They are not massively expensive and will elimintae the need to try and cut your card to fit an envelope. If you are looking to make your Anniversary card last minute then using whatever paper or card you have in the house will be absolutely fine. This does not have to be about creating the most beautiful card but instead it's about showing your special person how much they mean to you.
Ideas For The Front of The Card
The front of the card is important and as you are making it yourself you can put on exactly who it is for
Special Couple
Beautiful Wife
Gorgeous Husband
My Better Half
Annoying Sister and Her Amazing Husband
Big Brother and His Beautiful Wife
Mom and Dad
My Two Moms
Our Two Dads
You get the idea, that this is your Anniversary Card and you can write anything you want. However, please do consider who else may end up reading your card; small children who have just learnt to read love to read anything they can!
As well as who it is for you may also want to add Happy Anniversary along with the number of years or even the number of days or number of months.
DIY Romantic Cards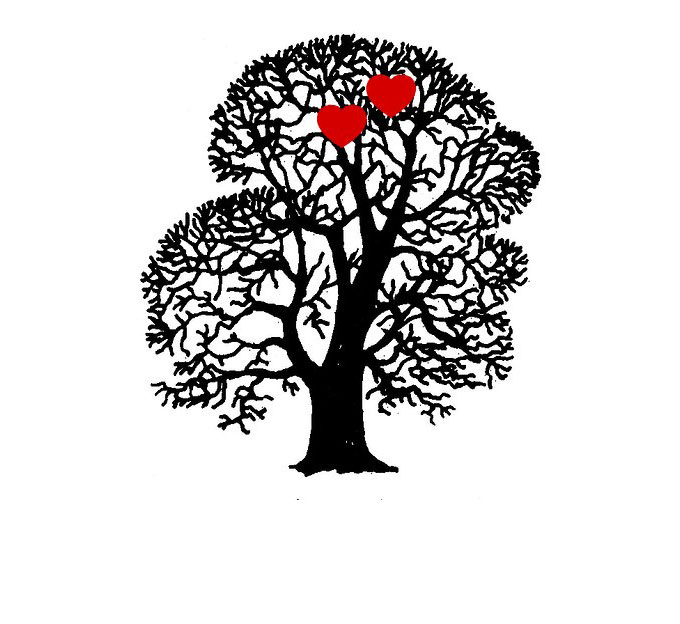 A photo from your Wedding Day for the front of your Wedding Anniversary Card would be sweet, if it is your First Wedding Anniversary you could also have under your photo Happy 1st Wedding Anniversary or your could have the day I made the best decision of my life
If you have pressed flowers from your wedding bouquet you could mount those to the front of your card, there is something about using a real flower from your Wedding that makes this even more special.
You could have your favorite photo of the two of you on the front
Or you could also have a then and now photo next to each other.
Another idea is to use your Anniversary card as a love note, you could have mini envelopes stuck to the front of the card and inside have a handwritten message.
You could hand draw a Heart with an arrow and have both of your initials either side of the heart
Two hearts and your Wedding Date
You could have a map of where you both first met or were engaged.
You can also use these ideas for your Valentine's Day Card
Funny Anniversary Card Ideas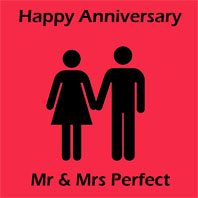 You can have fun with your Anniversary card too and on the front you could have
There is nobody else I would rather ... share a bottle of wine, trek coast to coast, climb a mountain you fill in the blank with what you would like to do with each other
We go together like Jelly and Peanut Butter, Tea and Cake, Cheese and Wine
Happy 5th Anniversary... forever to go
Happy Anniversary to the best Parents in the World from your favorite Daughter
Just remember a little humor goes a long way!
Paper Crafts For Your Anniversary Card
You can also be very creative when it comes to your card
Create a collage of all your favorite moments from the last year
Create a silhouette of the two of you, you could do this the old-fashioned way with a craft knife or scissors and some thick card or if you are lucky enough to have a cricut machine you could design and use one of those.
If you are looking to add a pop of color you could do this with washi tape and create a boarder or include it in part of your design.
Also use the Anniversary color for the year you are celebrating to make it fit with the theme, it could be gold foil for a 50th Anniversary card, silver for your 25th.
Simple Anniversary Card Idea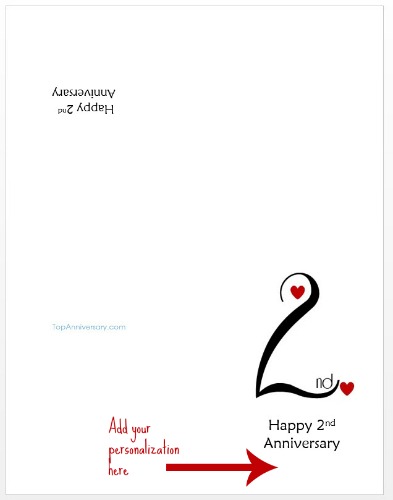 If you don't have a lot of time to create your perfect card you can use one of our free printable anniversary cards, these can be personalized with your own Happy Anniversary message and we have lots for the major milestone Anniversaries.
Other simple ideas are
Drawing a red heart and write Happy Anniversary to my best and add their nickname to the card.
Rather than a card you could also write a love letter and tie it with ribbon as a scroll
If they love to read why not buy a classic book that you know they will love, it could be a book of romantic poems and write your Happy Anniversary message into the inside cover. It will look great stood up above the fireplace and you know they will treasure it forever.
Or you could tie mini message cards to a helium balloon with your Happy Anniversary messages. That would also create an element of surprise if you can find a box or envelope big enough.
Inside of the Card

Don't forget to write warm messages inside of the card, this is the bit that will make the card even more special as you have the chance to say exactly how much you love them.
It could be a love poem or anniversary poem or all the reasons why you love them, maybe even one reason for each year or month you have been married.
---
We deliver Anniversary Gifts to USA & UK, Europe, Australia

Contact Us | Shipping & Returns |Privacy Policy | Affiliate Disclosure|Anniversary Blog
Terms & Conditions | About | Site Map