Unique 22nd Anniversary Gift Ideas
Your 22nd Wedding Anniversary is celebrated on the modern list with copper
And on the gemstone list with Blue Zircon.
Blue Zircon seriously sounds like something out of a Sci-Fi movie! It is however a really gorgeous blue.
It looks like this…
22nd Anniversary Gift Ideas
Blue Zircon
Blue Zircon is rather beautiful and there are lots of gift ideas that would be perfect for your wife's Anniversary gift.
Plus also check out Amazon as they have lots of Blue Zircon Jewelry.
Copper Gifts
We also have lots of stunning copper gift ideas too.
You could even look to celebrate with Moscow Mules in your very own personalized Copper Moscow Mule cups.
These are available in our Anniversary Store...
22nd Anniversary Gift Ideas For Your Husband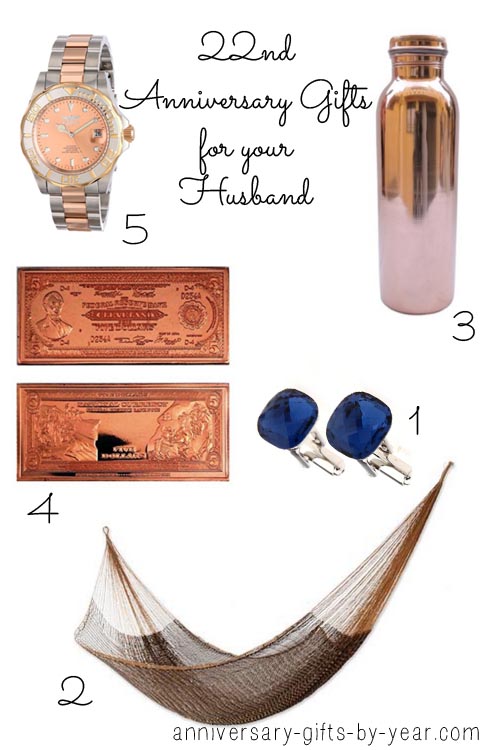 22nd Anniversary Gifts For Your Wife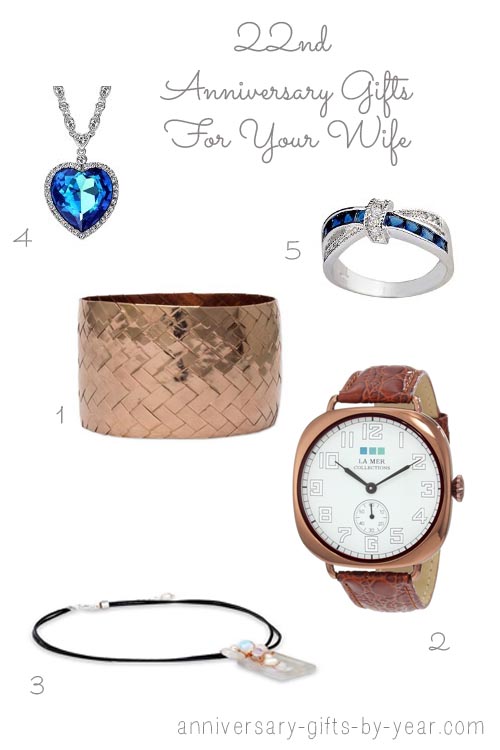 22nd Anniversary Gift Meanings
Copper is a really powerful metal and it is used to promote healing. Gemstones set into copper are believed to be even more powerful due to the copper energy.
Blue Zircon's for your 22nd Anniversary promotes happiness and love, such a powerful gift for the love of your life.
---
Find Your Perfect Anniversary Gift
Contact Us | Privacy Policy | Affiliate Disclosure| Terms & Conditions | About | Advertise With Us | Site Map