26th Anniversary (Pictures)
26th Wedding Anniversary Gift Ideas
What do you get someone celebrating 26 years of marriage, especially after the excitement of last year's Anniversary was?
Well thankfully there is the modern Anniversary list, which has Pictures as the symbol and since a picture is worth a thousand words this is a great place to start to find the perfect gift.
You could look to personalize a beautifully romantic picture to show your love just how much they mean to you.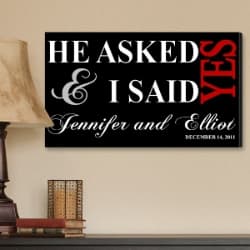 Wedding Anniversary Canvas
$64.99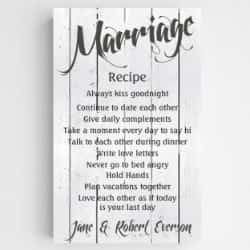 Good Marriage Recipe
$69.99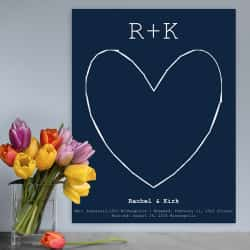 Your Love Story On Canvas
$79.99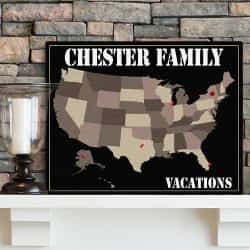 Your Vacation Map
$69.99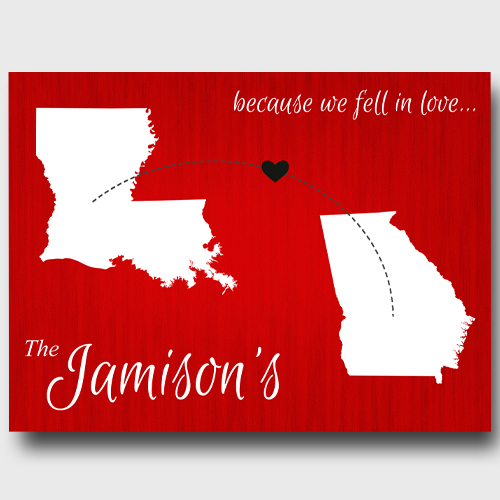 Because We Fell In Love
$69.99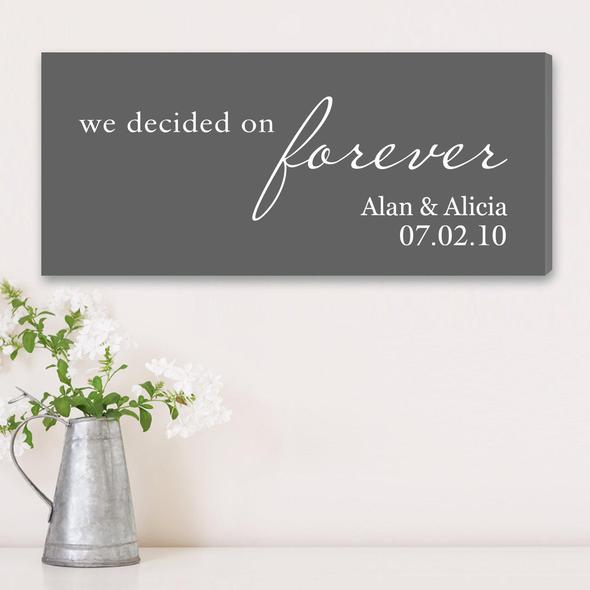 Decided on Forever
$69.99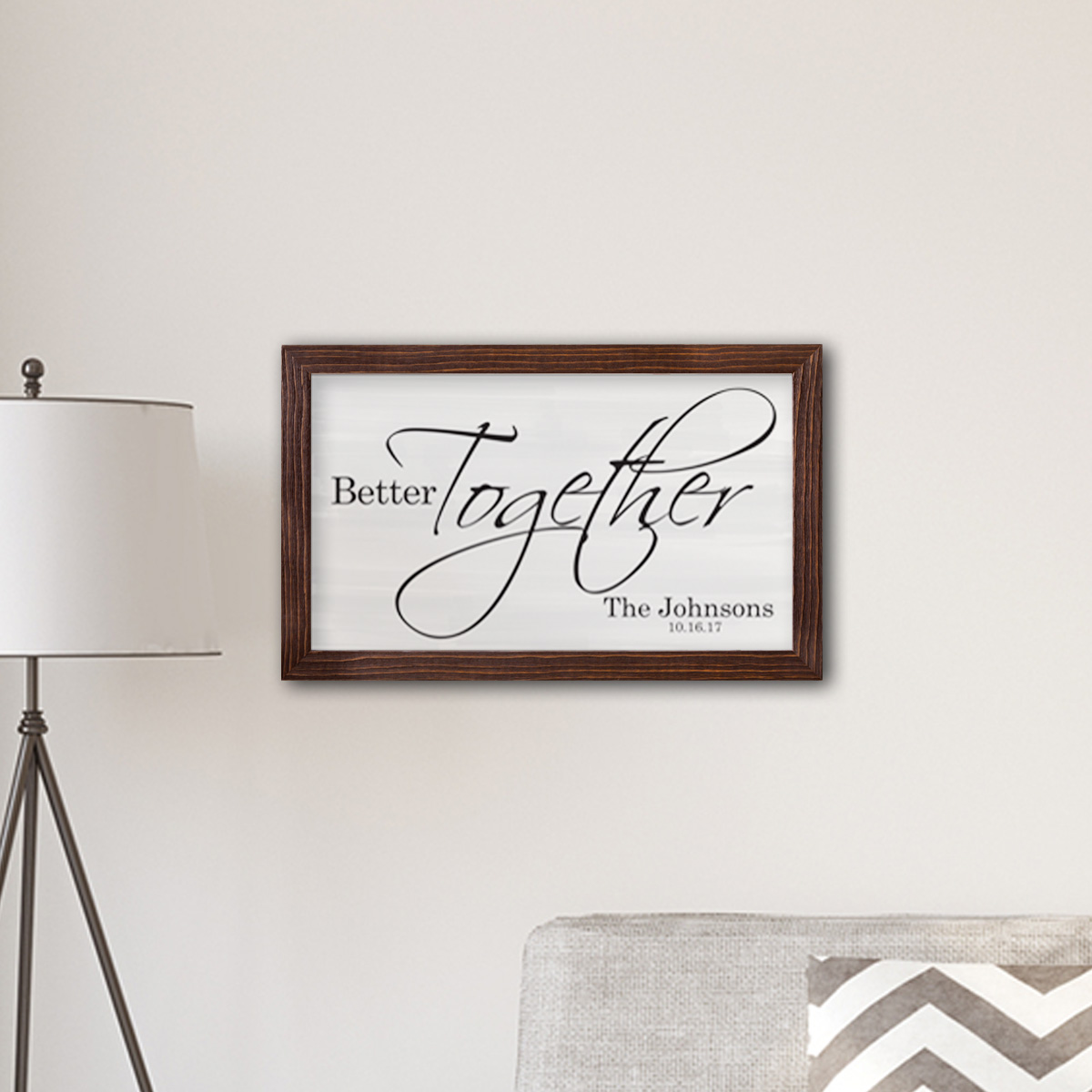 Better Together Canvas
$124.99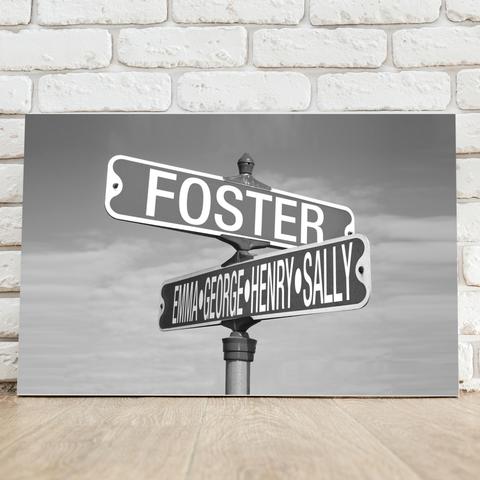 Personalized Street Sign
$69.99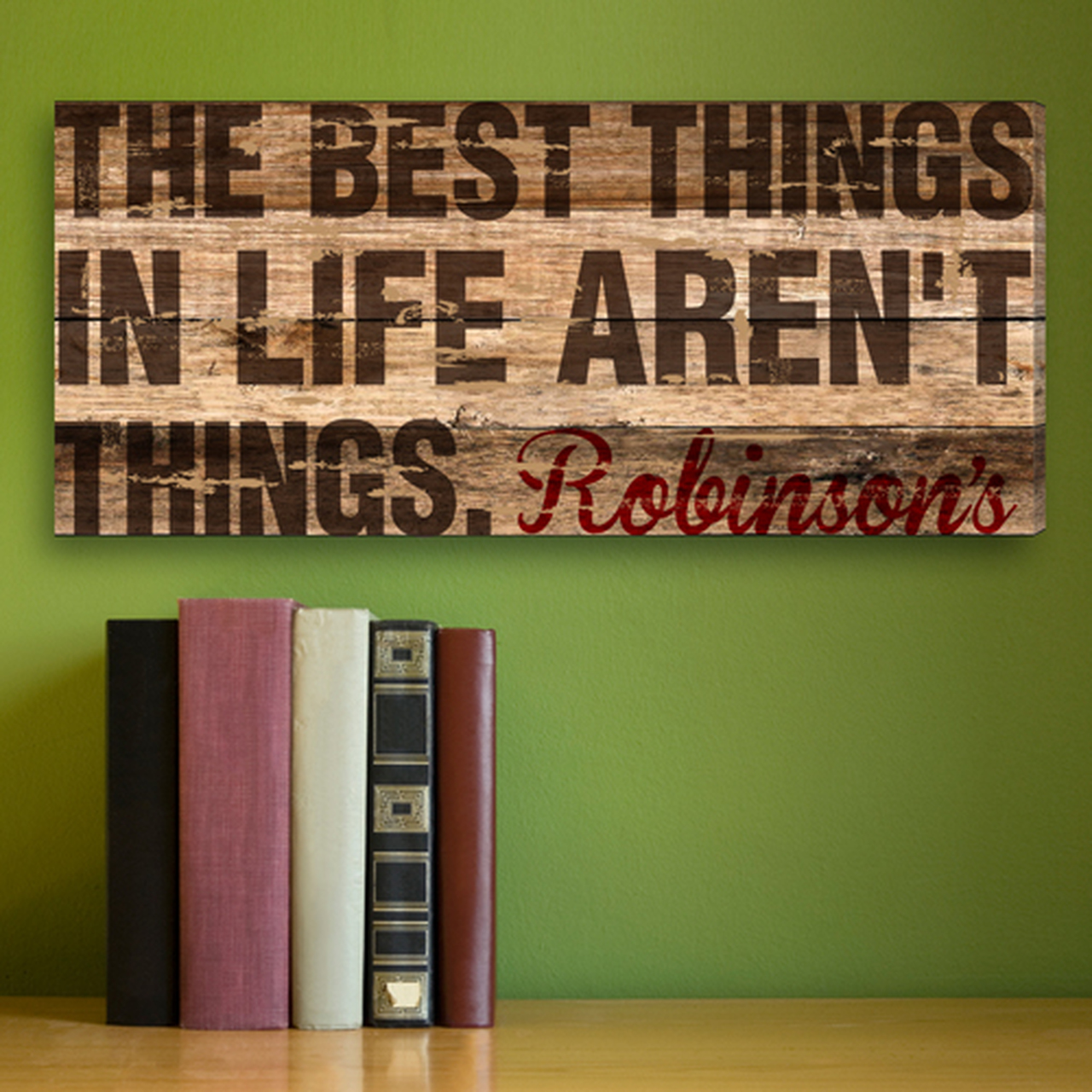 Best things Canvas
$69.99
Or you could look to buy
a print of their favorite artist, maybe even an original painting!
a painting of their pet
a painting of your home you have shared
Of course it doesn't have to be a painting it could be a framed photograph.
You could arrange a family get together and have a photographer capture all of the special moments then turn them into a photobook.
You could also contact all of their friends and family and have them send you their favorite photos of the two of them. Just think what a fantastic album of memories that would be!
---
We deliver Anniversary Gifts to USA & UK, Europe, Australia

Contact Us | Privacy Policy | Affiliate Disclosure|Anniversary Blog
Terms & Conditions | About | Site Map