20th Anniversary Gift Ideas

Here are lots of 20th Anniversary Gift ideas that fit with the themes from the Anniversary Gift lists to help inspire you to find the perfect gift.
As 20 years married needs some unforgettable presents and definitely some unforgettable partying!

20th Anniversary Gift Symbols
Meaning of the 20th Anniversary Gift Symbols
China is the traditional gift and one that is believed to show how fragile your relationship can be if it is not looked after. It is a reminder to think about the care and attention you would wrap around a fragile china object and to ensure you keep doing that with your marriage too.
Platinum is from the modern list and is a beautiful rare metal, a reminder to cherish the relationship you have together and the beauty of it.
Emeralds for your 20th from the gemstone list and they are the sacred stone of the goddess Venus that are said to preserve love. Perfect for every anniversary!
20th Anniversary Gift Ideas
Here you will find
China Anniversary Gifts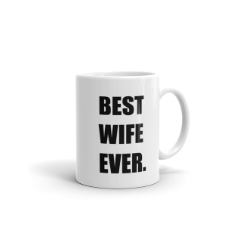 Best Wife Ever Mug
$17.95

Best Husband Ever Mug
$17.95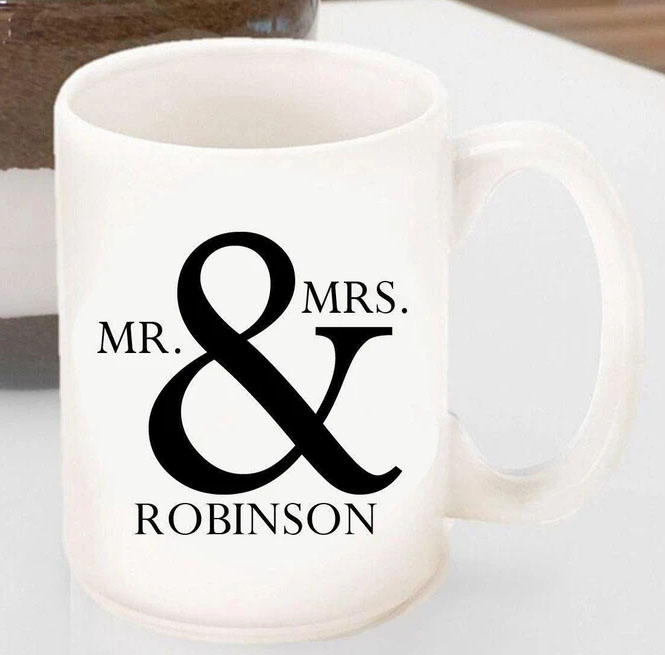 Personalized Mr & Mrs Mug
$20.95
Personalized 20th Anniversary Gifts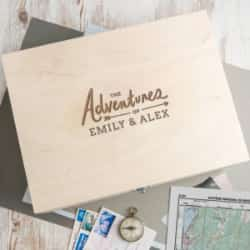 Couple's Adventure Box
$49.95
Traditional Gifts For 20 Years Together
China Anniversary Roses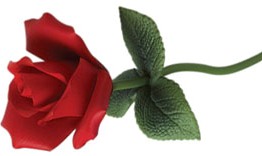 This great china rose for your from Just Paper Roses, a flower that will last for years!

The traditional symbol for your 20th is china, from bone china to a trip of a lifetime to walk The Great Wall we have lots of ideas for you.
Taken in the purist form china is plates and cups or ornaments, and the good thing is that there is a huge amount of choice to fit all budgets. You can find souvenir plates to remember dates and places or just pretty ones that you like the look of.
Designer plates can be unusual and definately special, all sorts of designers are linking up with the big china manufacturers, Jasper Conran and Vera Wang with Wedgewood or Terence Conran, Julien Macdonald, Zandra Rhodes for Royal Doulton, definately worth having a look at. They also have gift vouchers as well, just incase any of your friends and family ask!
Here are some fun ways to include china in your celebrations;

Fun China Gifts

Of course not all china has to be designer china! You could even think about creating your very own work of art for your loved one.
Any easy way is to personalize one of the very cute and Romantic Coffee Mugs we have in store. 
Or if you collect china collectables then the obvious would be to add to your collection, is there a particular piece that you have always wanted?
Alternative 20th Anniversary Gift Ideas 
We have lots of gorgeous Anniversary gifts available to buy in our online store.
20th Anniversary Book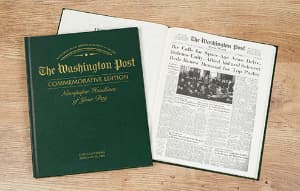 Personalized Anniversary Newspaper Book
$99.99
This Anniversary Book holds all of the front covers from your Anniversary Day over the past 20 years.
The best bit is you get to look back at what was going on on your day in the rest of the world.
Front Cover From Your Wedding Day
The front cover from your Wedding Day in a jigsaw puzzle.
Read the headlines from your big day and enjoy putting it together, together!
When you have finished you can frame it.
Modern Anniversary Gift Ideas

If you are looking for 20th anniversary gift ideas from the modern gift list then have a look at our platinum gift ideas here. That is one of those big wow presents!
When you buy a gift to celebrate 20 years together it is a nice idea to include the meanings of the gift as it makes it even more special!
20th Anniversary Gift Ideas For Couples
When it comes to choosing a great 20th Anniversary Gift for a couple then using the traditional symbol of china has lots of options.
Matching set of china mugs
A serving plate that matches their existing plates
A china cake stand that you could fill with lots of cakes that you have baked
A traditional picnic basket complete with china crockery
A sweet China figurine of a couple
A china photo frame
A white china plate that you have everyone sign with their Happy 20th Anniversary messages
An original newspaper from their Wedding Day twenty years ago.
20th Anniversary Party Ideas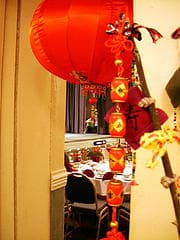 Need some 20th Wedding Anniversary Party Ideas?
Plus more 20th wedding anniversary party tips to help you plan the best party ever!
You could have a platinum themed party but that might be a bit more difficult to pull off without it looking like a silver anniversary party. One symbol we haven't talked much about here for your 20th are emeralds which although is often thought of as the gift for your 55th wedding anniversary it is also the gemstone for your 20th.
Emeralds would also make a great theme for party and would really give a fantastic pop of green color to your party decorations.
A big "2" and an "0" in green balloons could be all that you need! 
---
We deliver Anniversary Gifts to USA & UK, Europe, Australia

Contact Us | Privacy Policy | Affiliate Disclosure|Anniversary Blog
Terms & Conditions | About | Site Map