20 Year Anniversary Gifts for Husband
20 Year Anniversary Gifts For Your Husband
20 year anniversary gifts are traditionally celebrated with china, which is not the most manly of gift materials, but with a twist there are lots of gift ideas that you could use for your man.
China could be a romantic meal cooked at home on your own china, his favorite meal and a glass of something to celebrate would a great way to start your celebrations.

You could even send him an invitation!

Don't forget you could always have a take out too, that way you can both enjoy your meal.
Here are ideas to help you celebrate in style;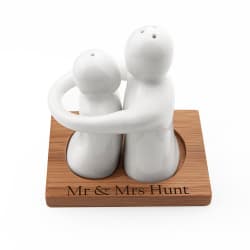 Mr and Mrs Salt & Pepper set
$35.95
China Ideas

If your husband likes his beer how about this Portland Growler?

This ceramic vessel is perfect to store his favorite beer and is made from this anniversary's traditional material ceramic, even more perfect!

There are lots of ceramic growlers to choose from at Amazon
This has to be one of our most bizarre and brilliant finds! Your very own ceramic megaphone sound amplifier!

How cool is that?

This is a really great way to include the 20th anniversary material into your gift and perfect if they love their music. Which since you were married in the 1990s you must do!



Make Your Husband's Gift

You could twist the china theme and celebrate at your local Chinese restaurant, don't forget the fortune cookies for more love and good fortune in the next 20 years. You can make your own fortune cookies, this way you are not leaving your fortune to chance!
How about this personalized Silver Fortune Cookie that you can personalize and fill with your own fortunes to treasure.
Available in our gift store here ...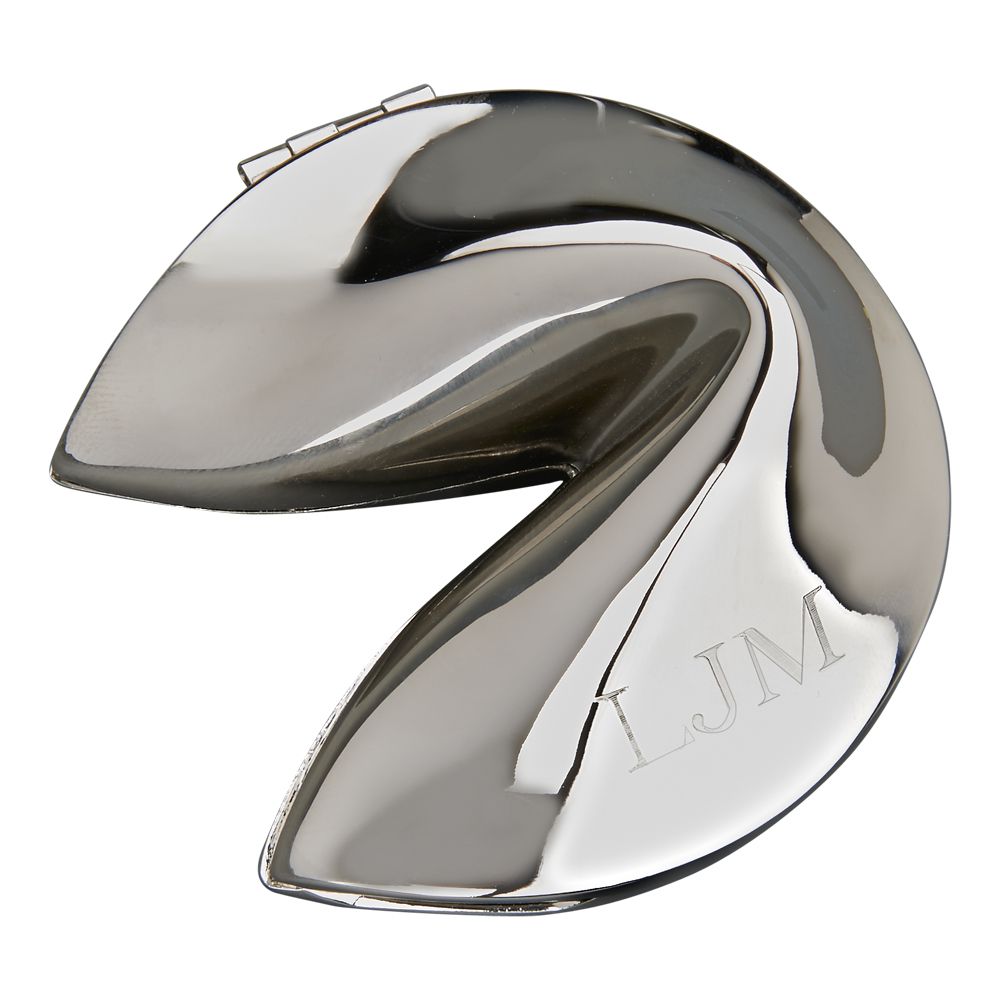 If your budget allows you could look at having a trip of a lifetime to China, take in the sites; the Great Wall, the Forbidden City, the temples, the mountains. China is an amazing place to visit and according to the World Travel and Tourism Council it is set to be the world's number 1 tourist destination by 2020.
Modern Gifts For Your Husband

If you look to the modern anniversary list for your 20th anniversary then you are looking at platinum. This could be a great new platinum watch or if your husband is happy to wear jewelry you could buy a new band or bracelet. Platinum is expensive as it is a fairly rare metal but after 20 years I am sure he is worth it. I know a number of men seem to lose or damage their original wedding ring so this could be your chance for an upgrade! 

---
We deliver Anniversary Gifts to USA & UK, Europe, Australia

Contact Us | Shipping & Returns |Privacy Policy | Affiliate Disclosure|Anniversary Blog
Terms & Conditions | About | Site Map