Anniversary Invitation Wording
Anniversary Invitation Wording Guide
Help for your anniversary invitation wording is here!
Surprise Anniversary Party Invitations
Surprise Party invites will need to be sent by a third party, don't have to be a genius to work that one out but here is one idea to get you started.
Bobby and Emily are delighted to invite mr and mrs blank blank on 12th July 2022 at The Country House to help celebrate their parents Simon and Suz surprise silver wedding anniversary party. Please arrive by 1.45. Rsvp to Bobby and Emily only!
Formal Anniversary Party Invitations
Formal Party invites are normally written in the third party.
Bobby and Emily request the pleasure of your company at the silver wedding anniversary of their parents Simon and Suz, on Twelth July at one o'clock, at TheCountry House, Cheltenham.Rsvp to Bobby and Emily, 3 Anniversary Close, Cheltenham.
Informal Anniversary Party Invitations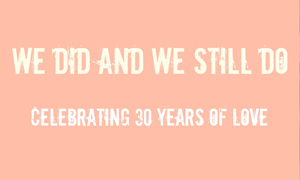 Informal Party invites can be written by whomever you want them to be. You could start with a classic line "Guess who has been married for 25 years?" The invites needs to have the date, the place and the time and how you want your guests to reply. It is your invite so you can write it in any order.
Simon and Suz are celebrating 25 years of domestic bliss! Come and celebrate at The Country House, Cheltenham, 12th July at 1pm. RSVP
If you have a specific dress code you may want to add this to the invite, ie Black tie or grass skirts only, as you want to put your guests at ease.
Anniversary Invitation Examples
Paper Source has a great choice of Anniversary Invitations that are both traditional and also more modern,

You can personalize the invitations on their site.

See all of the example wording and invites at Paper Source plus there is free shipping on orders over $100 with FREESHIP100 on check out,
Zazzle is an online store that personalizes nearly everything and that includes anniversary invitations.

They have a lot of designs to choose from which is great and each one has example wording that you can use or type over.
Another good site for anniversary invitations is bjoyfulinvitations.com they have lots of beautiful invitation ideas.
---
We deliver Anniversary Gifts to USA & UK, Europe, Australia

Contact Us | Privacy Policy | Affiliate Disclosure|Anniversary Blog
Terms & Conditions | About | Site Map