Romantic Leather Anniversary Gifts

On the modern Anniversary Gift list your 3rd is celebrated with Crystal Gifts
And although leather may not be your first thought when you think of romantic gifts there are lots of ways to add an extra sparkle to your present.
Shop Leather Anniversary Gifts 
Wedding Year Newspaper Book
$124.99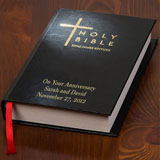 Personalized Leather Bible
$54.99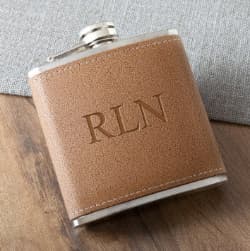 Customized Leather Flask
$26.99

Leather Jewelry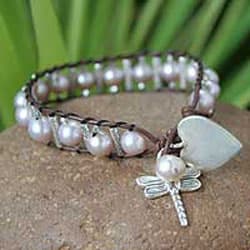 Leather jewelry is becoming more main stream and beautiful and is perfect for men and women, a leather pendant or modern bracelet would be a great gift to remember your 3rd wedding anniversary.

Lots of unique leather jewelry ideas at Novica
Personalized Leather Gifts

You can have your gift personalized with...
Your wedding date
The date you met
The latitude of where you met
Your names
Your own romantic message
Or add a photo of the two of you to a leather photo frame
Or tuck a little love note into a leather wallet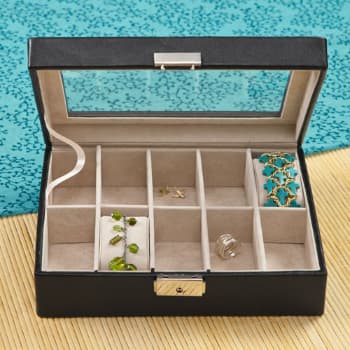 If wearing leather is not their thing then how about a leather jewelry box, one to keep all of their treasures in and you can find some great personalized ones too.
Perfect for you to add your own very personal anniversary message or their name to the top of the box!
This lovely Personalized Leather Jewelry Box is available to buy in our Anniversary Store.
For a beautiful romantic night in, you could share a fun leather bean bag, perfect for the two of you to cuddle up in.
Leather Roses

Flowers are always romantic and love the idea that your anniversary flowers could last forever.
The very clever people at Just Paper Roses have made stunning leather roses perfect for your 3rd or 10th anniversary.
If sport is more your thing then they have also made a great leather baseball with the words "You Hit A Home Run With Me!".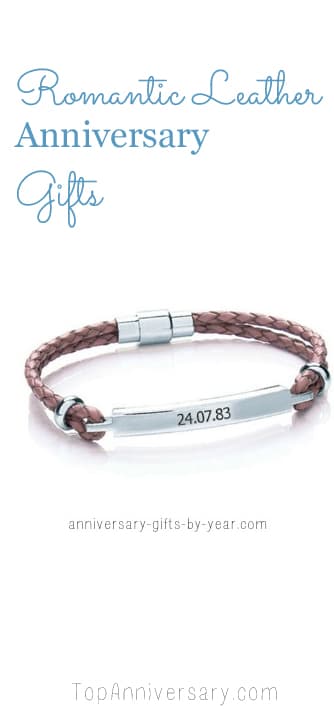 More Leather Anniversary Gift Ideas
Personalized Leather Necklace
Leather Bag
Leather Photo Album
Leather Phone Case
Romantic Touches For Your Leather Gift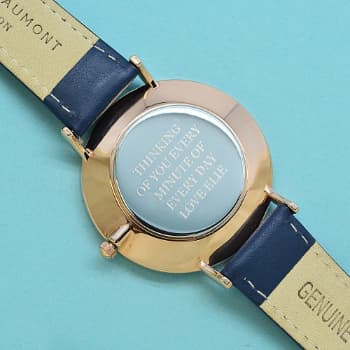 Engrave your leather anniversary gift with your own romantic message
As well as just your leather gift you could add an extra touch of romance to make these gifts even more perfect.
Have romantic messages added to the jewelry, it could be as simple as your wedding date or happy third wedding anniversary or both of your initials, you could have some fun with this and write all sorts of messages to the one that you love.
A leather journal becomes a romantic gift if you write little love notes in it, or have all of your emails and texts that you have sent to each other over the last year printed into the journal.
Leather Photo Album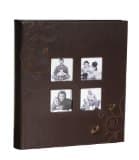 A leather bound photobook with lots of photos of the two of you from the last 3 years would be a gift that you can look back on over the years.
There are lots more leather journals, books and albums to look at on Amazon
Alternative 3rd Anniversary Gifts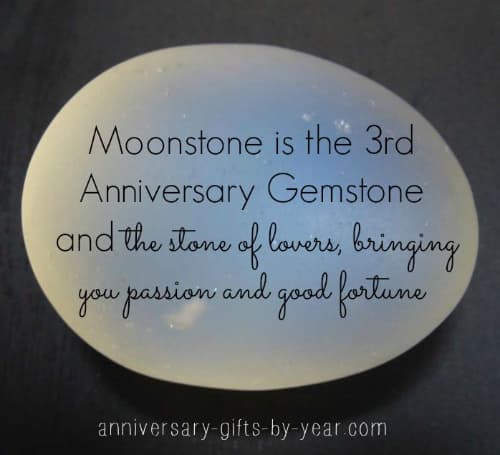 Traditionally your third Anniversary is celebrated with leather but there are also lots of gorgeous gifts on the modern list.
---
We deliver Anniversary Gifts to USA & UK, Europe, Australia

Contact Us | Shipping & Returns |Privacy Policy | Affiliate Disclosure|Anniversary Blog
Terms & Conditions | About | Site Map