Third Wedding Anniversary Gift Ideas
Your third wedding anniversary gift is traditionally in leather, from traditional leather gifts of purses and bags to sexy leather trousers, this is an anniversary gift that will suit everybody.

Here are lots of gorgeous Leather Anniversary Gifts that would be perfect to buy for your wife or your husband on your 3rd anniversary...
Third Anniversary Gift Ideas For Your Wife
Leather gifts for your wife should not be practical unless something specific has been asked for. Your wife will want to receive a gift that is special.
If a new purse is the gift then you could fill it with love messages and a photograph of the two of you.
If you are thinking of buying a leather overnight bag then it could include a night away!
A leather photo frame would look great with your favorite photo of the two of you, it could even be a photo from your wedding day too.
By adding a personal touch to your gift it will mean so much more.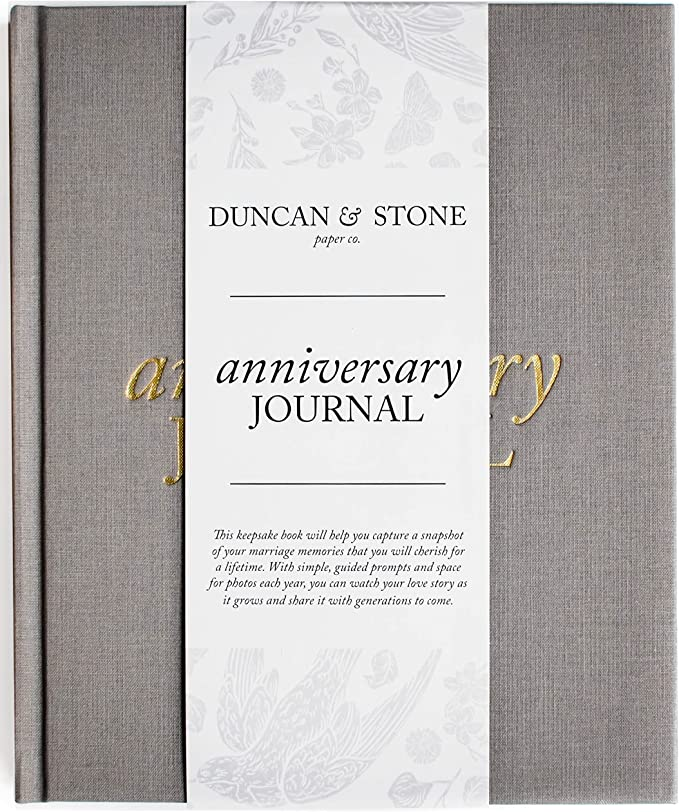 Wedding Anniversary Journal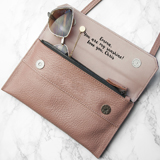 Personalized Leather Purse
$85.95
Third Anniversary Gift Ideas For Your Husband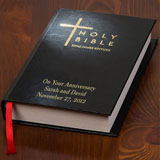 Personalized Leather Bible
$54.99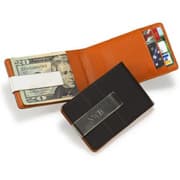 Leather Wallet
$31.99
Leather gifts for your husband can be practical -
a new wallet with photo of the two of you, 
a passport holder - with tickets, 
an overnight bag with a stay away 
or even a man bag! It's the male equivalent to a handbag and is usually a clutch style or a satchel style - depending on the man!
Stay clear of shoes as this is such a personal choice and they need to feel comfortable, you would have to literally put yourself in your other half's feet to know if they are a good buy. So, it might be easier to take them with you but where is the romance in shoe shopping? Or maybe I am just going to the wrong shoe shops!
If you are feeling extravagant then a new leather sofa would be a lasting memory for your 3rd wedding anniversary. If you do choose this option then make it special by hiring or buying your favorite movie. A cosy night in for your wedding anniversary would be perfect.

---
We deliver Anniversary Gifts to USA & UK, Europe, Australia

Contact Us | Privacy Policy | Affiliate Disclosure|Anniversary Blog
Terms & Conditions | About | Site Map