45th Anniversary (Sapphire)
45th Wedding Anniversary Gift Ideas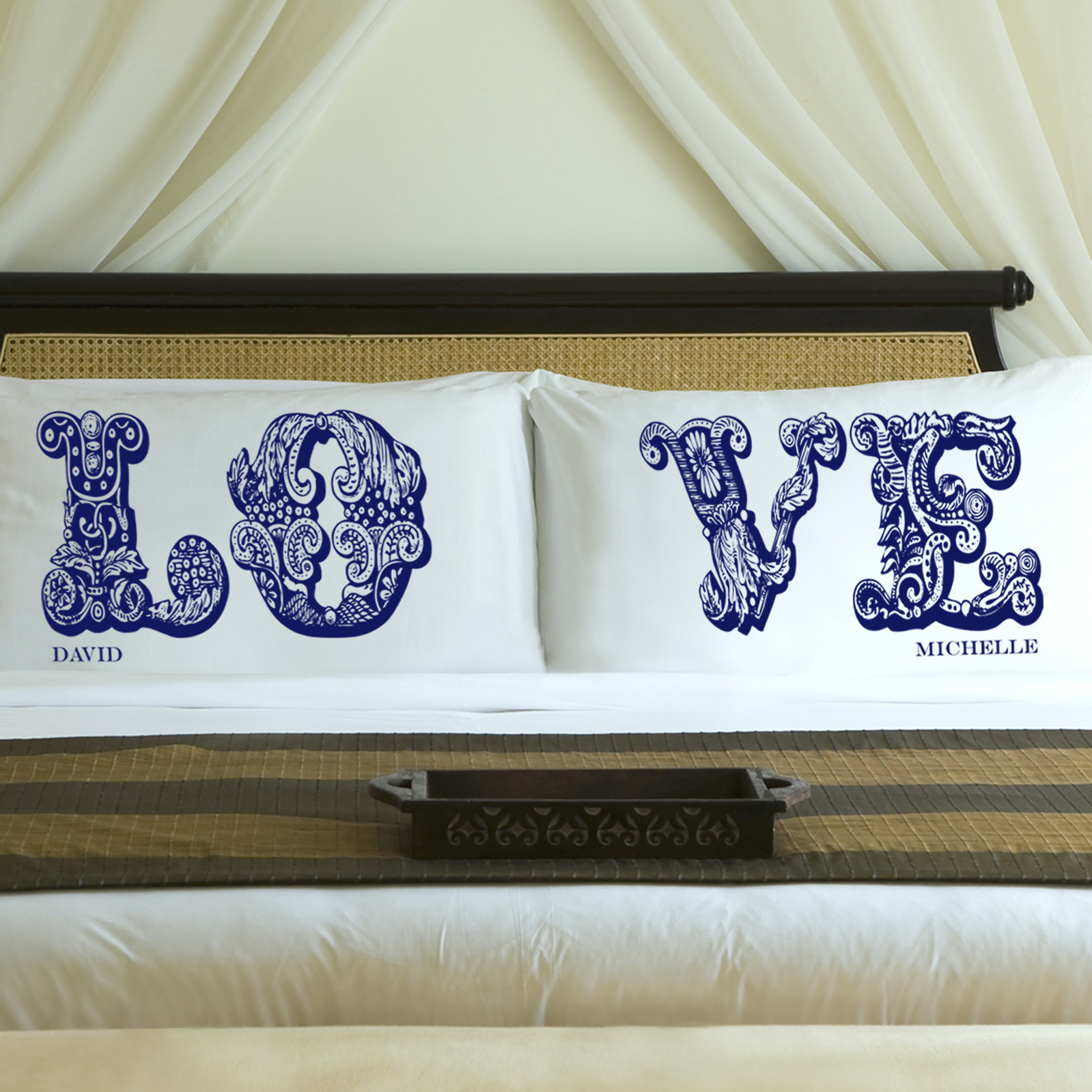 Your 45th wedding anniversary gift needs to be special, 45 years married is a huge milestone and needs to be celebrated in style!
45th Wedding Anniversary Meaning
Your 45th symbol is sapphire, a great gift that represents
truth, 
sincerity, 
and faithfulness, a perfect match with 45 years.
It's not surprising that the modern list also has sapphire as its symbol.
And just like sapphires, a precious gemstone known for its durability and beauty, a marriage that has withstood the test of time is a true gem.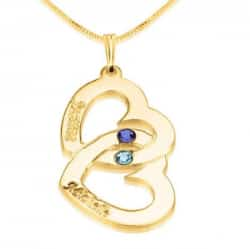 Personalized Heart Pendant
$69.95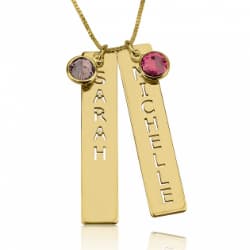 Personalized Couples Pendant
$69.95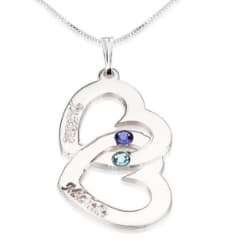 Personalized Heart Pendant
$59.95

Alternative 45th Anniversary Gifts
Lots of gorgeous Sapphire inspired Anniversary Gift to celebrate 45 years of marriage...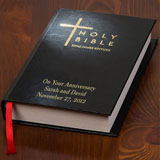 Personalized Leather Bible
$54.99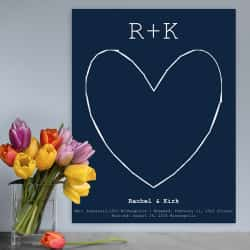 Your Love Story Canvas Art
$79.99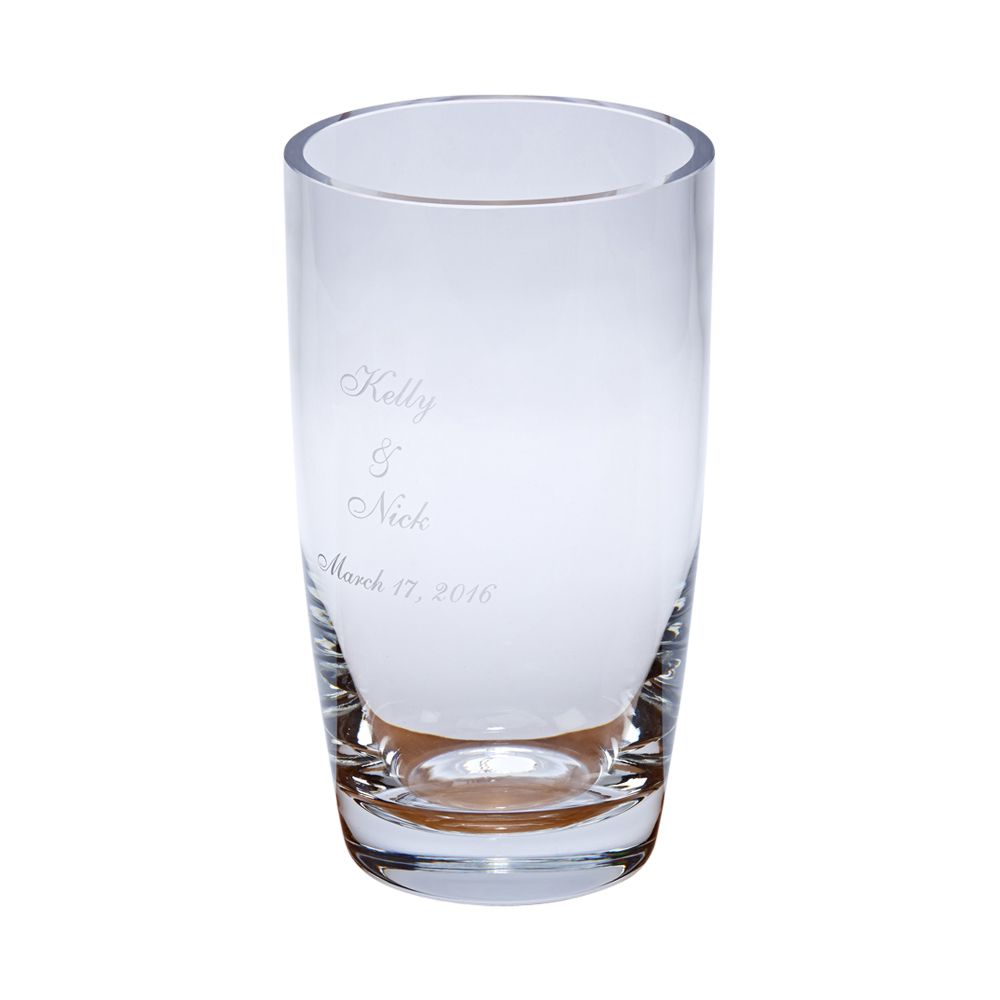 Engraved Anniversary Vase
$89.95
Sapphire blue glass ornaments and glassware.
A beautiful blue frame or photo album full of great family photos.
Rich blue throw or cover for a chair or bed.
A blue anniversary gift basket filled with blue gifts; blueberry muffins or blue flowers or blue bath oils or all of the presents wrapped in blue gift wrap.
Movies from the year of marriage or an album.
Vintage wines from the year in a gift box or a bottle of Bombay Sapphire.
A personal gift of something that is wanted or needed with a blue twist will make a perfect anniversary gift.
Sapphire Anniversary Gifts
When it comes to selecting a gift for the 45th wedding anniversary, sapphire jewelry is an all-time classic choice. 
Alternatively, consider personalized sapphire keepsakes, such as a custom-engraved sapphire photo frame or a sapphire-studded anniversary clock.
Sapphire gift ideas are;
for ladies sapphire rings, necklaces, earrings 
and for men sapphire cufflinks, tie pins or rings.

Another option is to explore sapphire-themed home decor items.
From elegant sapphire-colored vases to artistic sapphire-inspired paintings, there are countless ways to incorporate the vibrant blue hues into the couple's living space.
45th Anniversary Vacation Ideas
In addition to material gifts, experiences can make the 45th anniversary truly unforgettable. Consider a romantic getaway to a sapphire destination. Choose a location known for its blue waters, such as the Maldives or the Greek islands, where the couple can relax, reconnect, and create new memories together.
For those with a sense of adventure an Anniversary trip to where sapphires come from;
Australia, 
Cambodia, 
China, 
Madagascar, 
Sri Lanka, 
Thailand, 
 Tanzania, 
USA, 
or Vietnam.
Sapphire Anniversary Flowers
Most of the big anniversaries have a flower associated with them, but not your 45th! Not sure why this has been left out but that means you can be more creative and use the flowers you love and ones that are sapphire blue too! You could even have a bouquet of 45 flowers.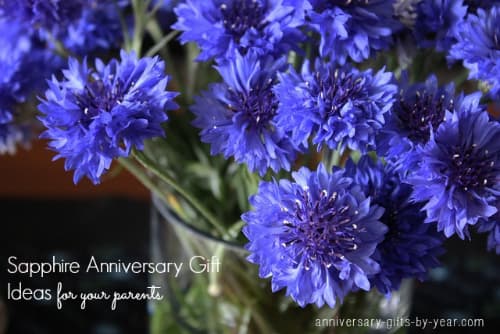 Renewing Your Vows on Your 45th Wedding Anniversary
Renewing your vows is another meaningful way to celebrate this milestone. It allows you to reaffirm your love and commitment while sharing this special moment with loved ones.
If you enjoy social gatherings, consider hosting a sapphire-themed party. Encourage guests to dress in shades of blue and decorate the venue with sapphire-colored accents.
Incorporate elements like a sapphire cocktail bar or a dessert table featuring blue treats to add a touch of elegance and fun.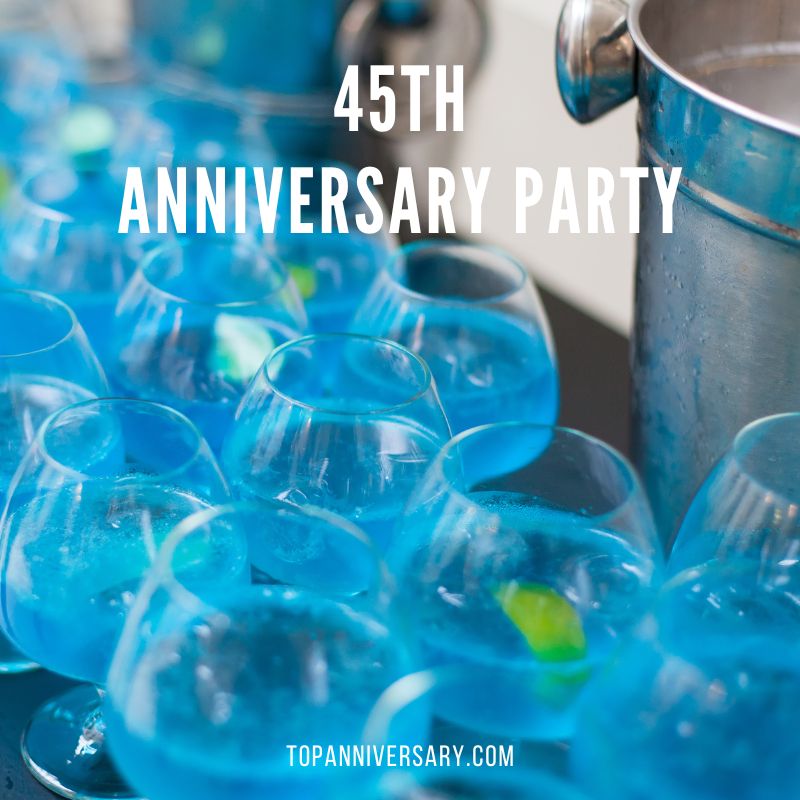 ---
We deliver Anniversary Gifts to USA & UK, Europe, Australia

Contact Us | Shipping & Returns |Privacy Policy | Affiliate Disclosure|Anniversary Blog
Terms & Conditions | About | Site Map