45th Anniversary (Sapphire)
45th Wedding Anniversary Gift Ideas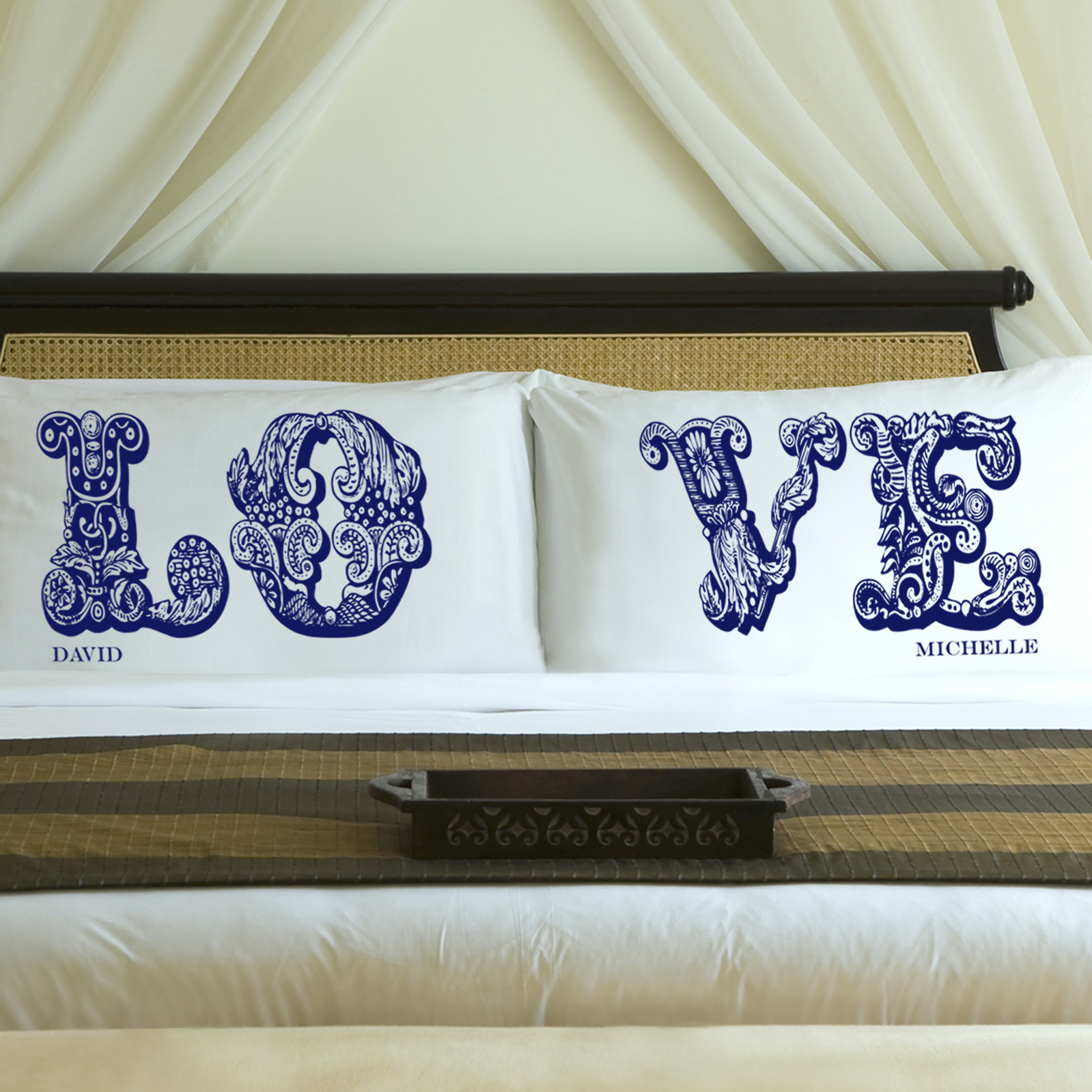 Your 45th wedding anniversary gift needs to be special, 45 years married is a huge milestone and needs to be celebrated in style!
45th Wedding Anniversary Meaning
Your 45th symbol is sapphire, a great gift that represents
truth, 
sincerity, 
and faithfulness, a perfect match with 45 years.
It's not surprising that the modern list also has sapphire as its symbol.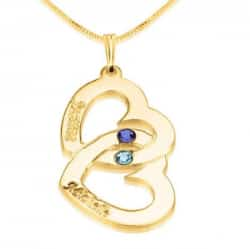 Personalized Heart Pendant
$69.95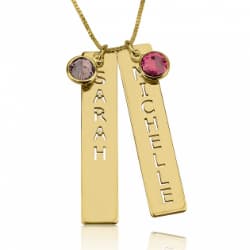 Personalized Couples Pendant
$69.95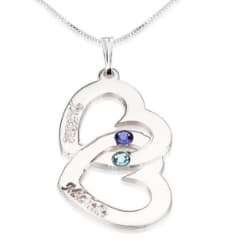 Personalized Heart Pendant
$59.95

Alternative 45th Anniversary Gifts
Lots of gorgeous Sapphire inspired Anniversary Gift to celebrate 45 years of marriage...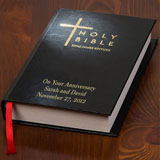 Personalized Leather Bible
$54.99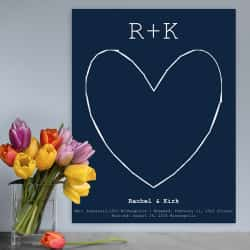 Your Love Story Canvas Art
$79.99
Sapphire blue glass ornaments and glassware.
A beautiful blue frame or photo album full of great family photos.
Rich blue throw or cover for a chair or bed.
A blue anniversary gift basket filled with blue gifts; blueberry muffins or blue flowers or blue bath oils or all of the presents wrapped in blue gift wrap.
Movies from the year of marriage or an album.
Vintage wines from the year in a gift box or a bottle of Bombay Sapphire.
A personal gift of something that is wanted or needed with a blue twist will make a perfect anniversary gift.
Sapphire Anniversary Gifts
Gift ideas are;
jewellery, 
for ladies sapphire rings, necklaces, earrings 
and for men sapphire cufflinks, tie pins or rings.

45th Anniversary Vacation Ideas
For those with a sense of adventure an Anniversary trip to where sapphires come from;
Australia, 
Cambodia, 
China, 
Madagascar, 
Sri Lanka, 
Thailand, 
 Tanzania, 
USA, 
or Vietnam.
Sapphire Anniversary Flowers
Most of the big anniversaries have a flower associated with them, but not your 45th! Not sure why this has been left out but that means you can be more creative and use the flowers you love and ones that are sapphire blue too! You could even have a bouquet of 45 flowers.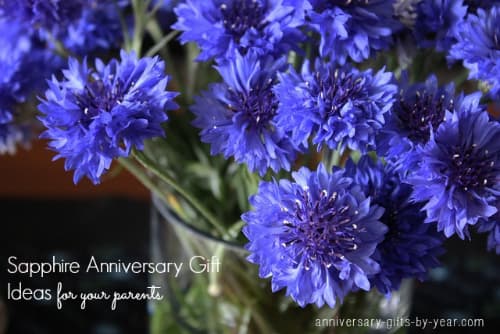 ---
We deliver Anniversary Gifts to USA & UK, Europe, Australia

Contact Us | Privacy Policy | Affiliate Disclosure|Anniversary Blog
Terms & Conditions | About | Site Map