Anniversary Gift Baskets 

Shop For Anniversary Gift Baskets
There are lots of very lovely Anniversary gift baskets that are available in store, let us know when you want the basket delivered and we will organize that for you.
Plus you can add your own Happy Anniversary message too.
We can also arrange delivery to a hotel if they are away!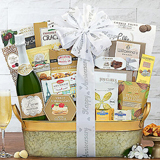 50th Anniversary Gift Basket
$129.99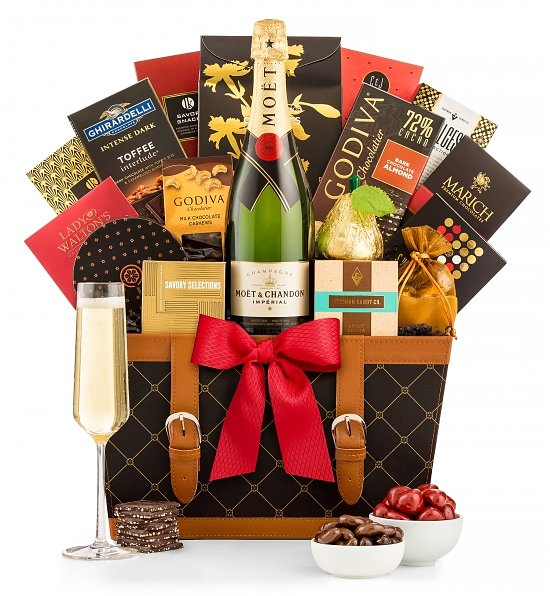 40th Anniversary Gift Basket
$274.95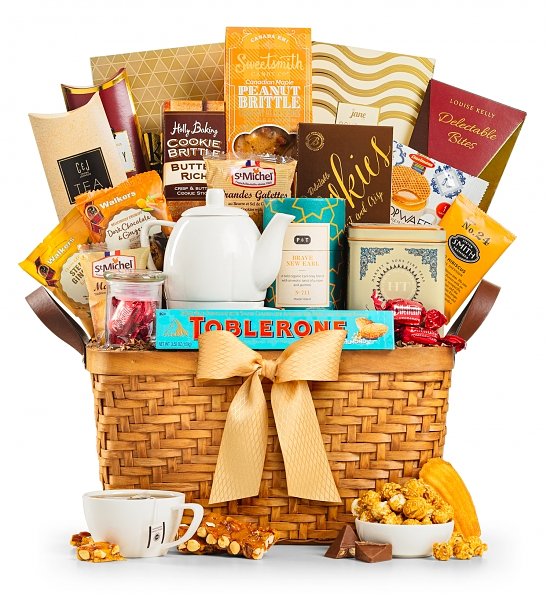 Tea Anniversary Gift Basket
$99.95
Artisan Cheese Gift Basket
$99.95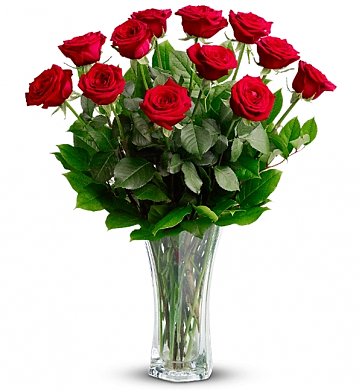 Dozen Red Roses
$79.95
Anniversary Gift Baskets Are Great For Lots Of Couples
Anniversary gift baskets are a fantastic anniversary gift for everyone as they can be themed to all sorts of hobbies and yummy treats.
They are also perfect for couples that you don't know too well but that you would still like to give something on their special day as you can choose a basket that is filled with gourmet treats.
Gift baskets are something that you would never buy for yourself but you so know you would enjoy all of the goodies if you received one!
Gift baskets also work well for couples that already have everything, they may have been married for a number of years and are looking to downsize, they are not looking for more gifts for their home or for themselves, but they would easily enjoy a gift basket for a cosy night in.
They can also be a sexy and romantic anniversary gift idea, a gift basket filled with goodies to enjoy on an anniversary vacation!
Design Your Own Gift Basket
You can also look at designing your own gift basket, which you could do yourself at home or you could get someone else to do it for you!
Getting a specialist company such as Design It Yourself Gift Baskets to put your basket together for you is a really good idea if you need to send it, as they will have much cheaper delivery costs than you will.
From there you will be asked to choose your basket or chest or whatever takes your fancy.
Then leave it up to them to put everything together for you. They do make great gift baskets!
One lovely gift basket that we received quite a few years ago but that I still think of today was one for a night in, it had Titanic video (see I told you it was a while ago!), a mini bottle of Champagne, 2 Champagne flutes and chocolates. It was a really simple idea but it was lovely and we really enjoyed it. The basket was very cute too and we kept it by the fire place for ages filled with logs for the fire.
Alternative Anniversary Gift Baskets
If you can't think what to fill your gift basket with, how about a gift that keeps giving? Well at least every month...
Pickle of the month
Beer of the month
Hot sauce of the month
Jerky of the month
Flower of the month
Chips of the month
Chocolate of the month
Puzzle of the month
Wine of the month
You could also look at making your own basket!
How To Make Your Own Gift Basket
You will need a basket or container, some of the coolest gift baskets I have seen are ones that are in unusual containers. For example if you were putting together a baking gift basket then you could use a mixing bowl as the basket, if it was a beer one then you could use one of those tin beer buckets, a food one could be an old fashioned hamper, a cookie one could be a jar. You probably get the idea now!
Then you will want shredded tissue paper or failing that just tissue paper and the items that you want to add in the gift basket. You may also want ribbons and cellophane.
Start by filling the basket half full with the tissue paper and then place the gift items in the basket. Put the tallest items at the back of the basket with the rest of the items in front or in the middle with the items around them. You don't want to have any of the items hidden!
If it is an anniversary that has an obvious color to it then you may want to wrap each item individually in colored paper.
Next cover the whole basket in cellophane and tie a big ribbon around it and you are done!
You could always cheat and buy one of the baskets above, perfect if you have to send it a long distance.
---
We deliver Anniversary Gifts to USA & UK, Europe, Australia

Contact Us | Privacy Policy | Affiliate Disclosure|Anniversary Blog
Terms & Conditions | About | Advertise With Us | Site Map