Best Anniversary Gifts for Friends
Buying Anniversary Gifts for friends is a lovely and thoughtful thing to do and you know it will make them feel very special and loved, because their Wedding anniversary is a special occasion for them as a couple.
Not everyone will remember when their Wedding Day was or how long they have been married. That is unless you were there on their Big Day and they have been your best friend for a long time, the chances of knowing are pretty remote.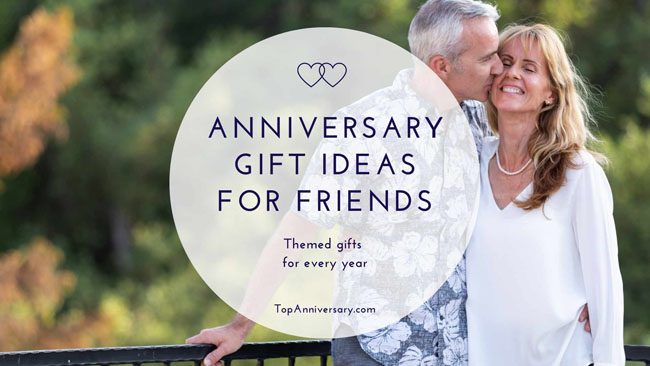 We all know that as we get older our friendship circle changes, life takes us to new places and new experiences, you grow into the fabulous people we were all meant to be.

And knowing that you have taken the time to find out when their special day is and what Anniversary they are celebrating will mean a lot. 
You want your friends to know what a special couple they are and finding the best gift for them will do just that.
Anniversary Gift Ideas for Friends
Here you will find lots of unique and thoughtful Anniversary Gift ideas 
And we will also look at some fun surprise Anniversary Party ideas for your friends too.
Anniversary Gift Ideas For Friends By Year
What are you supposed to gift for each anniversary? There are no rules but every year you are married has an Anniversary symbol.
The traditional list is mainly the milestone Anniversaries and the modern list has a symbol for each year so there is always a gift idea to help with inspiration. 
If you want to buy an Anniversary gift for your friends that fits with the theme just click on their Anniversary year to find lots of great gifts.
On each link you will find the meaning behind each of the symbols, plus extra ideas from the flower and gemstone lists.
Buy Great Anniversary Gifts for Friends 
Here we have unique Anniversary gifts that we are sure your friends will love as they are all about them, their relationship and marriage.
Special Place Map Gifts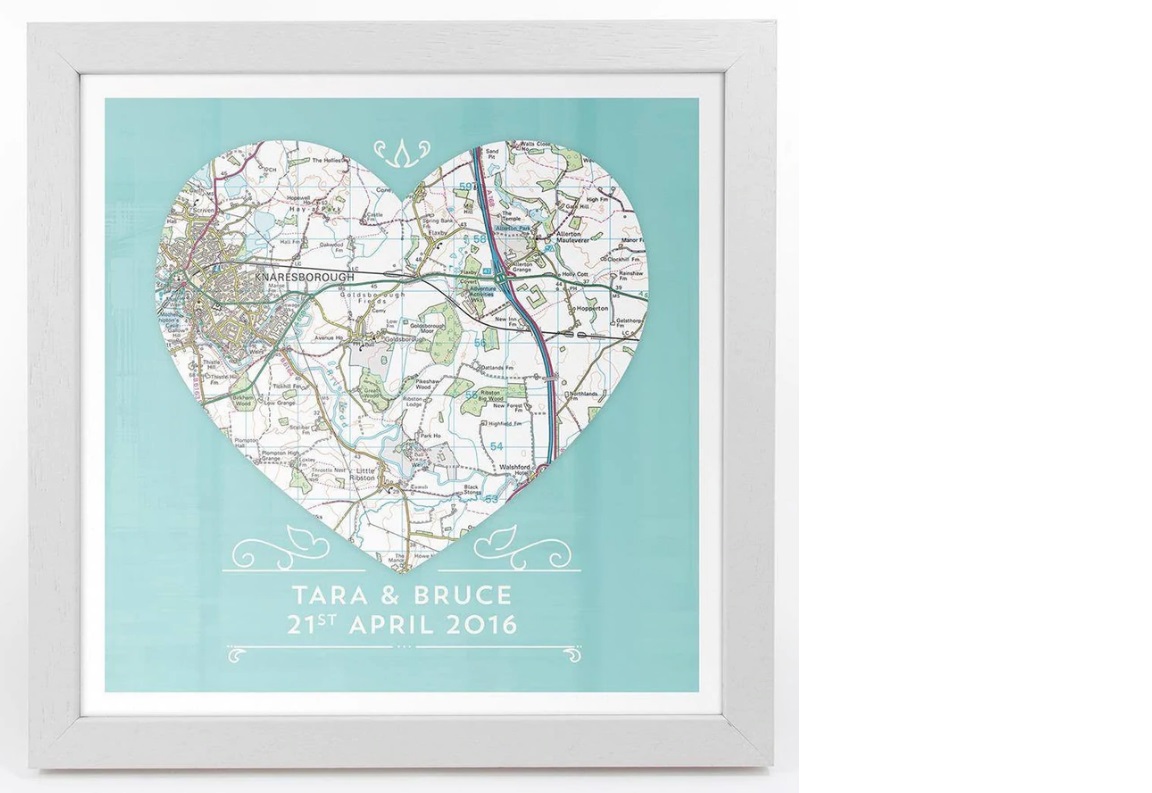 Every couple has their favorite place and your friends will definitely have theirs, whether it is where they first met, were married, live or love to go.
You can celebrate their special place with a 
Themed Photo Frames
Using the Anniversary Gift lists you can theme the photo frame.
Canvas Prints
Wall Art for your friends Anniversary is a very sweet and romantic gift.
You could choose a canvas print personalized with their names and special dates: engagement date, wedding date, their birthdays and also their children's birthdays.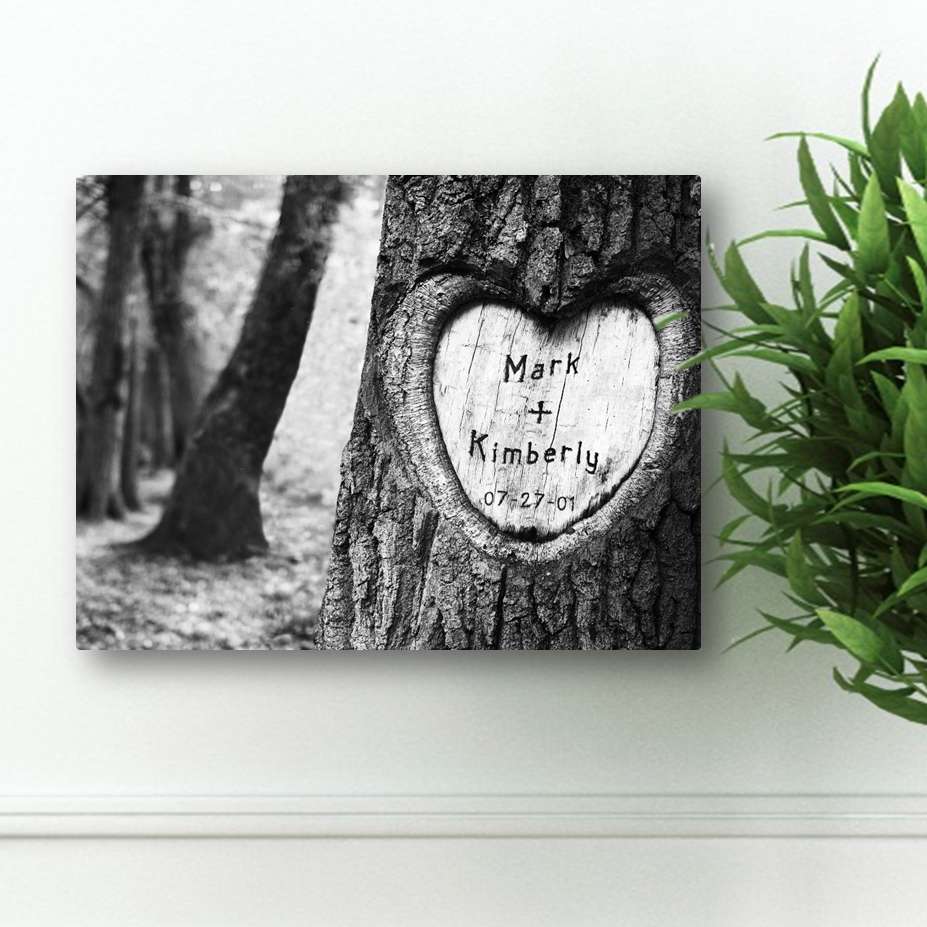 Or a romantic canvas print with both of their initials carved into a tree.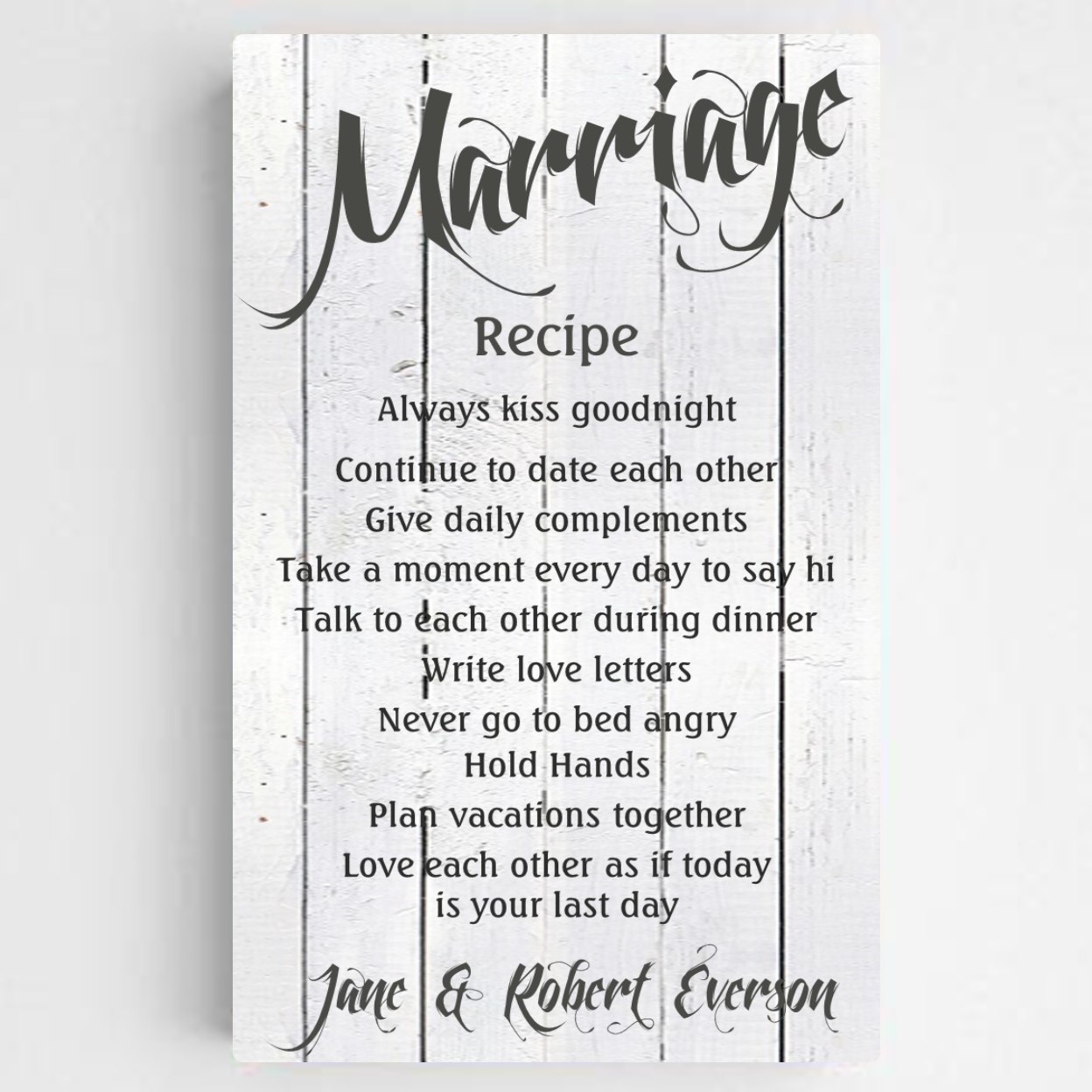 Or how about a Happy Marriage Recipe canvas, personalized with their names.
Newspaper Anniversary Gifts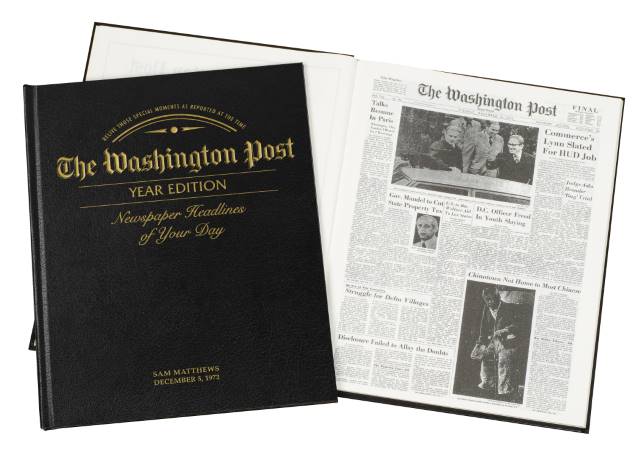 Newspaper Anniversary gifts are one of the best gifts for friends for a milestone Anniversary as they will love to look back at what was happening on their wedding day. 
We have a few options available to buy in store:
A framed Frontpage of the newspaper from their Wedding Date
A personalized bound copy of the newspaper from their wedding, which also includes the headlines from the year that they were married.
And we do have an archive of original newspapers where they can have their very own piece of History.
Personalized Wine Glasses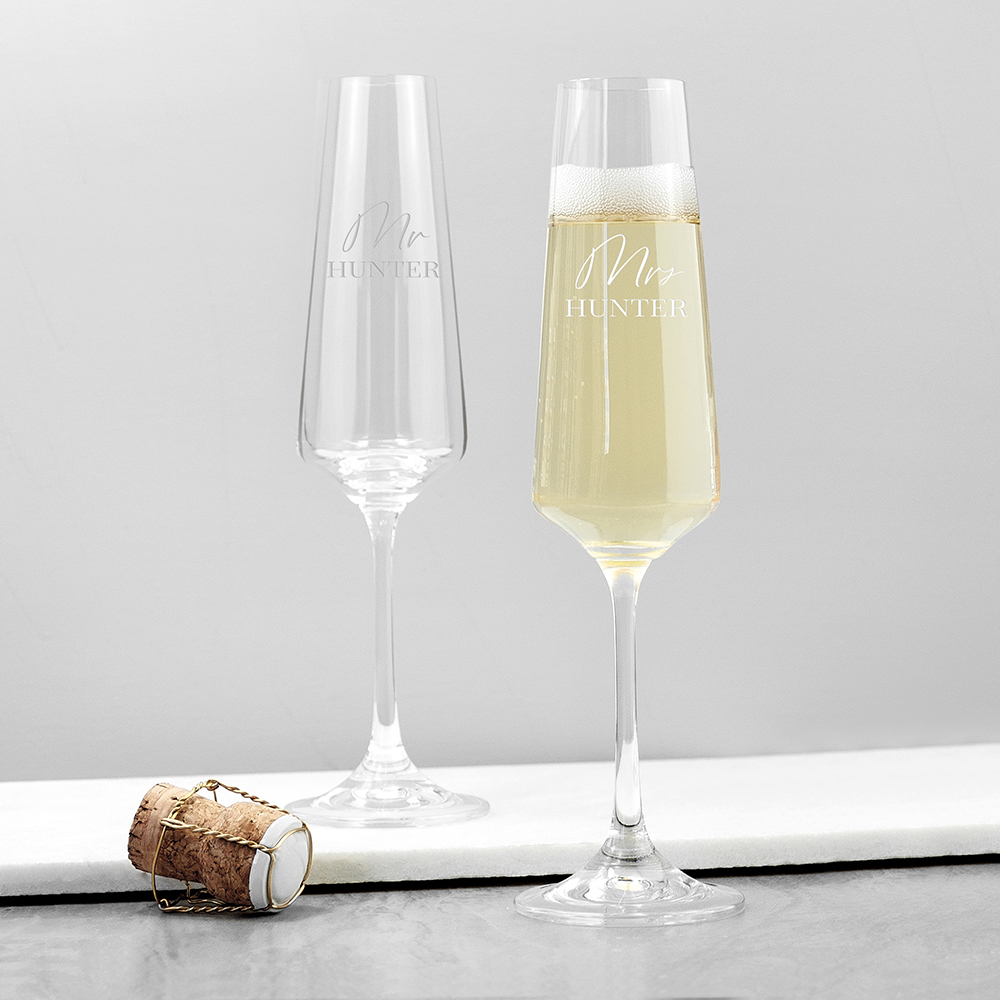 Personalized wine glasses are one of the most popular Anniversary gifts for couples. 
You could choose a matching set with their initials or names and wedding date.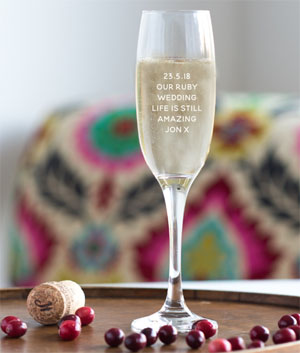 Or how about wine glasses where you can have your own Happy Anniversary message engraved.
Coffee Mugs
Coffee mugs are a fun Anniversary gift for friends as there is so much choice on what you can have.
You could choose to celebrate their Anniversary year.
Or you could look to have fun and choose a design that you know they will love.
We have lots of Anniversary mugs to choose from here.
Photo Books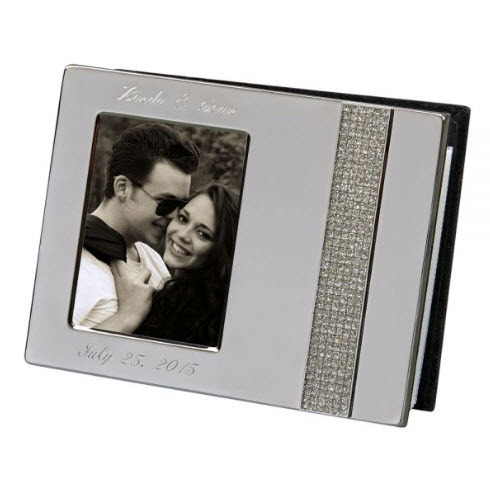 Photo books are a great Anniversary gift as you can choose your favorite photos of the love birds from their years of marriage. 
As close friends you are bound to have lots to choose from!
Date Night Treats
It doesn't just have to be an actual gift that you buy your friends it could be a treat for their date night.
If they have young children you could offer to babysit for them so they can go out as a couple and celebrate their Wedding anniversary.
If transport is difficult for them you could be their chauffeur for the evening.
Or you could cook their favorite meal so they don't have to.
Or arrange for a group of your friends to all go out and celebrate.
What Do You Buy Friends That Have Everything?
Your friends may have everything but this will be the first time they are celebrating this number Anniversary so a gift that fits with the theme of the year is perfect.
You can also look at adding your own personal message to the gift which would make it a unique gift and one that they don't already have.
Surprise Anniversary Party for Friends 
Do you think your friends would love a surprise Anniversary party?
Before you do anything it would be a good idea to check with their family members that they haven't planned anything so it doesn't clash.
Parties with friends can be a great way to do what you all love, whether it is to play the music they love and dance to their Wedding song or organize a trip to their favorite place.
If you think they would prefer a more relaxed party you could plan an afternoon tea or a BBQ and get all of your friends together. That way you have a chance to catch up with everyone and have a laugh reminiscing.
A group of you could also go away together to celebrate, if you have been married the same amount of time you could make it one big celebration. Just think all of you away in your favorite place for the weekend, or a city break exploring or even all of you together on a cruise.
Do you buy an Anniversary Gift for a friend's party?
The other reason you may be looking for an Anniversary gift for friends is that you have been invited to their party.
Whether you feel you should buy a gift is down to a few things
How close a friend are they?  
Is it a big milestone anniversary?
Is it a relaxed party or a big celebration?
If it's a party for a close friend you will probably get a gift, use the ideas above to choose something you know they will love. Friends that you don't know so well you may want to get them a gift for the home like a plant or a bottle of wine. Equally there are lots of token gift ideas on the yearly gift ideas above.
If it's a big Anniversary there are lots of ideas to inspire you on the yearly gifts and you may want to club together with other friends to give a big wow present.
A relaxed Anniversary party might be more that you take a dish for the food and a big celebration fits more into the milestone Anniversary gifts.
Whatever you choose to plan, you will have the best time celebrating with your friends.

---
We deliver Anniversary Gifts to USA & UK, Europe, Australia

Contact Us | Privacy Policy | Affiliate Disclosure|Anniversary Blog
Terms & Conditions | About | Site Map