17th Wedding Anniversary Gift
17th Wedding Anniversary Gift Ideas

Your 17th wedding anniversary gift is furniture from the modern anniversary list, 
the traditional anniversary list does not have a symbol for your 17th and nor does the flower anniversary list!
However, you will be pleased to know that the Gemstone Anniversary List does and it is the stunning Carnelian.
Carnelian, which is alleged to give your energy a boost and helps with a sense of humor, which is an important factor when you are married, as we all know!
Carnelian Gifts

Carnelian is a beautiful redish brown gemstone and is found mainly in India and South America. If you fancied having an anniversary vacation then these would be great places to visit.
This beautiful Peridot and Carnelian bracelet has been handcrafted with the gemstones hand tied onto silk strands.

The two stones are a combination of your 17th and 16th anniversaries.
| | |
| --- | --- |
| | This gorgeous handcrafted choker necklace is made with glowing Carnelian stones all the way from Brazil. |
| | |
| --- | --- |
| | And not forgetting the boys! These beautiful handcrafted Carnelian cufflinks would be a lovely reminder of your 17th anniversary. |
Furniture 17th Wedding Anniversary Gift Ideas
Furniture is the 17th Wedding Anniversary Gift on the modern list.
A great new bed or a piece of furniture that you will treasure forever. Furniture is such a personal thing, what one couple would love to live with, another might hate. With that in mind it is probably best to buy furniture if you are the anniversary couple but if you are buying a gift for them maybe look along the lines of things that go with furniture. Table cloths, vases, cushions, or new linen.
For a twist on the anniversary theme furniture is found at great restaurants, hotels, spas and even at football grounds! Whatever the anniversary couple are in to you could twist into an anniversary gift.
Don't just think furniture for the house as your garden has lots of furniture possiblities; new sun loungers, garden tables and chairs and even a barbeque could be considered.
For those of you that love to travel you could visit the origins of great furniture - trees! Think adventures in the rain forest, or beautiful walks through great woods. A romantic picnic for the two of you and it will be an Anniversary to remember.
We have lots of gifts for your home in our Anniversary store that would fit really well into the furniture theme.
Personalized canvas prints for your walls
Pillows for your sofa, for cozy nights in with the two of you watching a great movie and cuddling up on the coach.
Personalized Pillowcases for your bed that will show just how much you love each other.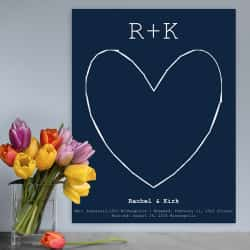 Your Love Story On Canvas
$79.99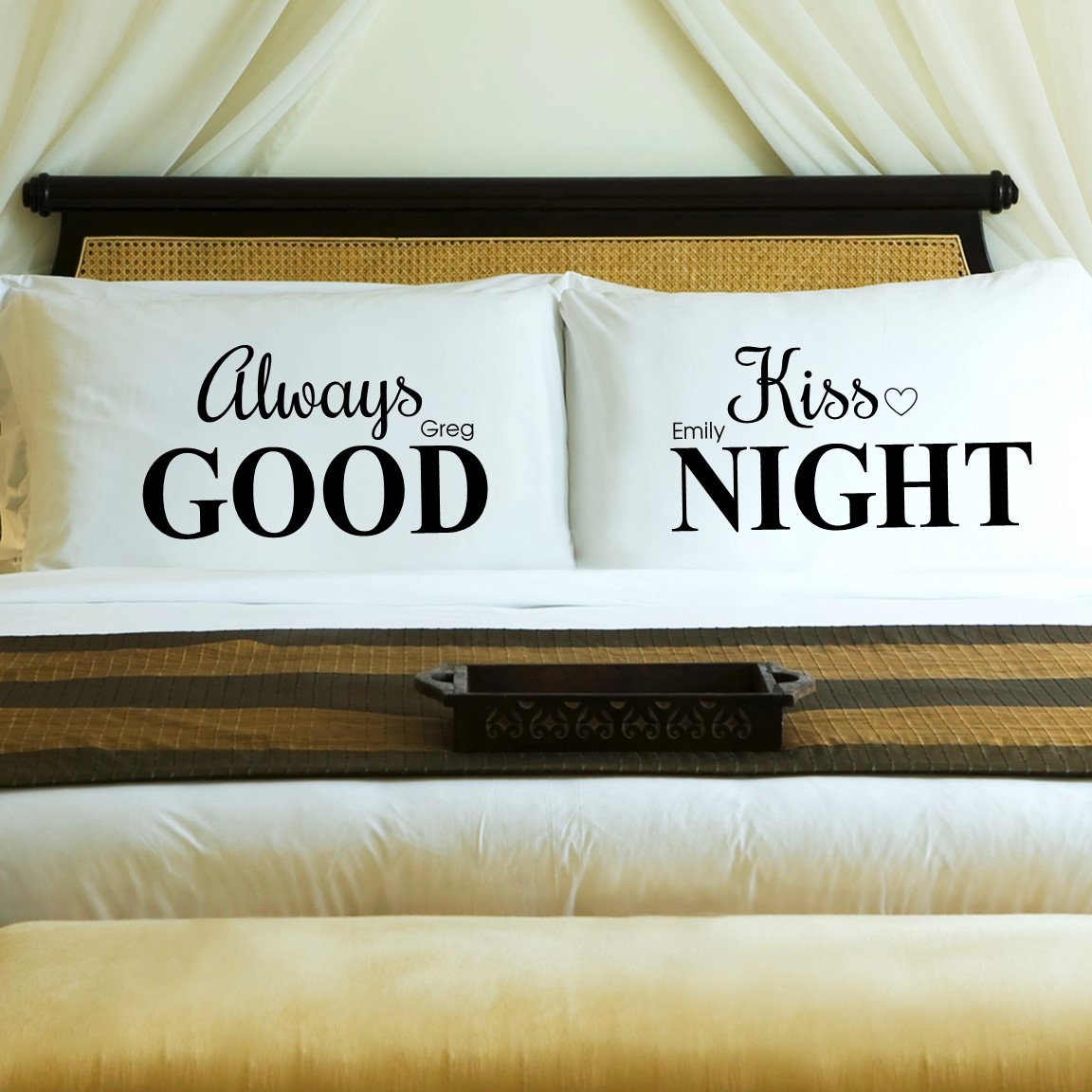 Always Kiss Me Goodnight
$49.99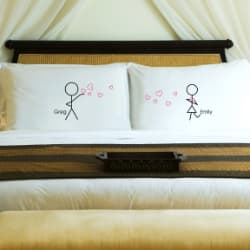 Love Hearts Pillowcases
$49.99
---
We deliver Anniversary Gifts to USA & UK, Europe, Australia

Contact Us | Privacy Policy | Affiliate Disclosure|Anniversary Blog
Terms & Conditions | About | Site Map