4th Anniversary (Silk & Linen)
Fourth Anniversary Gifts 
Fourth anniversary gifts are celebrated on the traditional list with silk or linen. 
If you are feeling brave then you could have a look at the modern anniversary list as well, but I am warning you it is not pretty! We have put those ideas at the bottom of the page!
And on the Gemstone list you celebrate with Blue Topaz for your 4th Anniversary 
A beautiful Anniversary Canvas personalized for you both would make a great gift for your 4th and fits in to the linen theme.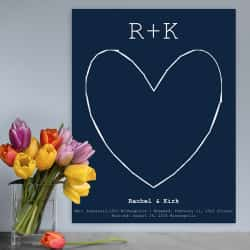 Your Love Story Canvas Art
$79.99
Your Two States
$69.99
Or you could cuddle up with these lovely personalized pillows...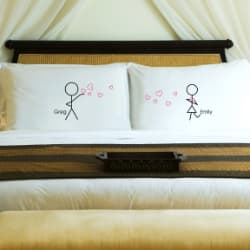 Love Hearts Pillowcases
$49.99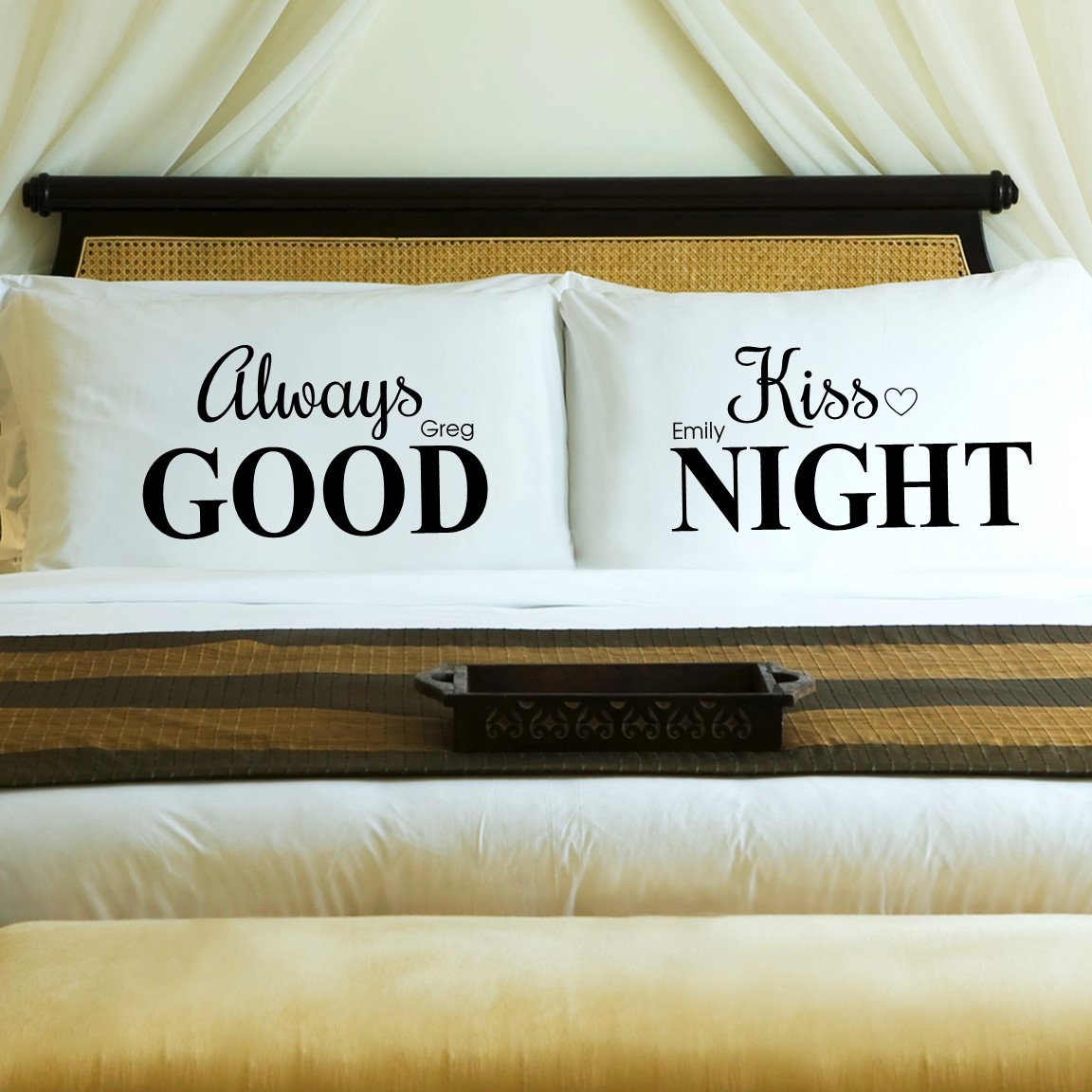 Always Kiss Me Goodnight
$49.99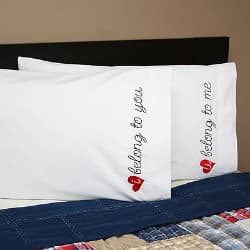 My Heart Belongs To You
$29.95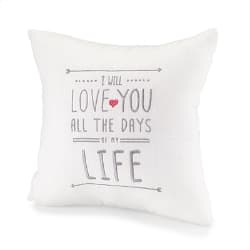 I Will Love You
$29.95

With silk anniversary gifts, think
 ~ stunning silk jewelry
 ~ silk clothes
 ~ silk paintings
 ~ nights away at lovely hotels with great bed linen! 
 ~ Or an extravagant trip to the Far East for beautiful silks. Worth checking the reviews and discounts on Vacation rentals and trips around the World on Tripadvisor. We couldn't imagine booking a trip without looking on there for the reviews!

Jewelry


Silk is part of some very pretty jewelry and the pieces end up being quite unusual too which is nice when you are wearing something that not everyone has! This silver heart pendant is worn on a silk cord. Although most of the pieces are for women you could look at silk cufflinks for men to keep with the theme.
---
Flowers

With this year being silk you could look at sending silk flowers, that way they last forever too.

As well as a bouquet you could buy a box of silk petals and scatter them on the floor to an already run bath and a glass of Champagne to celebrate. That would be a fun way to start your celebrations!

Silk anniversary flowers are available from JustPaperRoses.
---
Silk Robes


There is something very luxurious and sexy about a silk robe and because of this it makes a great anniversary gift. Plus this is another great gift for both or you, that way you won't have to share!
---
Silk Scarves

The great thing about silk scarves is that they can be a gift for your husband or your wife.

The men's scarf doesn't have to be just silk as quite often they have wool mixed in, which makes a more manly scarf!

When it comes to women's scarves there will be one to fit all tastes - even those that don't normally wear scarves! One really lovely idea I came across was to tye a really colorful silk scarf to a bouquet of flowers, it looked stunning. And if you are thinking of going on an anniversary vacation you could have a silk wrap for wearing at the beach.
---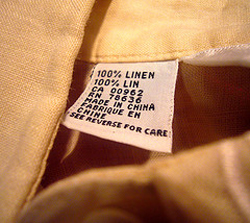 Both silk and linen can make great gifts for both men and women. You can have linen suits or bed linen, you could have ties, dresses, shirts, scarves, sheets and silk paintings.
If you are a crafty person you could paint your own silk painting, you can even get painting kits if you are unsure.
If silk and flowers are not your thing you could focus on the number four and have 4 nights away, a set of 4 mugs and even a trip to the local golf course! Sorry couldn't resist that one! Fore! You might have seen that one coming.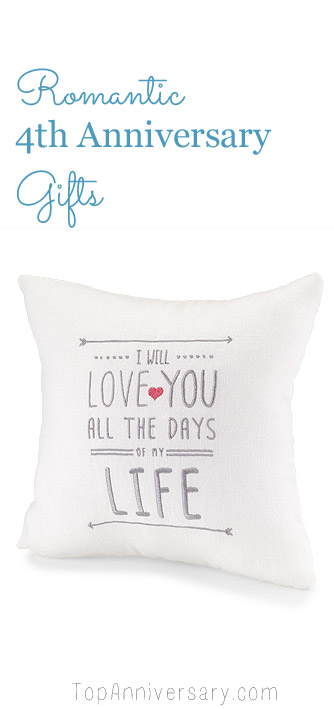 Modern 4th Anniversary Gifts
The anniversary gift that really makes you think twice is the 4th anniversary gift idea from the modern list, I almost feel there should be a drum roll! ............. That is the gift of appliances!
Now I know most of us will have a secret appliance dream, one that only comes out when you visit your local store, ours is the big American fridges. We walk the aisles and gaze at wonder at the ice makers and the water coolers but I am not sure about it as an anniversary gift, it just doesn't seem right. Maybe it just needs a touch of romance, I suppose you could always add a bouquet of flowers as well! Or a bottle of Champagne chilling to celebrate.
Here are some more romantic ideas!

---
We deliver Anniversary Gifts to USA & UK, Europe, Australia

Contact Us | Shipping & Returns |Privacy Policy | Affiliate Disclosure|Anniversary Blog
Terms & Conditions | About | Site Map