19th Wedding Anniversary Gift
19th Wedding Anniversary Gift Ideas

On the modern list your 19th wedding anniversary is celebrated with bronze, a truly stunning material that will stand the test of time, just like your relationship together.
You could also look at celebrating with the gemstone list where your 19th anniversary stone is the gorgeous and vibrant Aquamarine.

Bronze 19th Anniversary Gift Ideas
Bronze is gorgeous and strong, just like the two of you which makes it the perfect gift to celebrate 19 years together and there are stunning sculptures and pieces of jewelry that will remind you of this anniversary forever.
Bronze Roses

For a really sweet anniversary gift, you could look at sending a gorgeous bouquet of bronze roses from JustPaperRoses.


And the best bit is they will last for ages, you can choose to send a single rose or a bouquet.

Maybe even surprise her by having them delivered to work, trust me on this one wives love flowers at work!
Alternative Bronze Gifts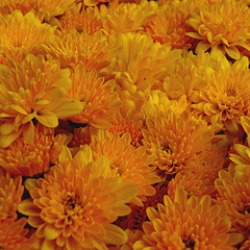 Think of the bronze color, you can get beautiful roses, chrysanthemums and dahlias, ask your local florist for those that are in season on your anniversary. Clever flower growers have also started naming their flowers with Anniversary in the name.




For those of you that love to travel how about a trip to see the ancient bronze statues in Greece and while you are there you could have a lovely holiday as well! You can buy reproduction ancient statues to bring home.
Vintage wines are also a very personal 19th wedding anniversary gift, just think that the wine was made the same year that you were married, why not buy a case and enjoy some now and save the rest for a later anniversary. Or wines also win prizes and medals, one of which is an International Bronze wine award, these are great wines and cost a fraction of a vintage wine. You can get some 

fabulous wines under $10.00 

that would be great for your bronze anniversary.

If you love to travel then you could use the fact that Bronze is also used in medals and they are most associated with sports. If you are into your sports then start big and aim to visit a country or city that has hosted the Olympic Games, you have quite a few to choose from.

Or for a simple homemade 19th Anniversary gift how about filling a jar with bronze coins. You will be amazed how many you can fit in one jar!
Aquamarine Gifts
Your 19th anniversary is also celebrated on the gemstone anniversary list with Aquamarine, folklore says the aquamarine will protect against gossip and if you are planning a cruise for this year's anniversary it is meant to protect you on the water. 
These stunning Aquamarine pieces would make a great anniversary gift.
| | |
| --- | --- |
| | This beautiful handmade Aquamarine vase would be a great gift to go with your anniversary flowers. |



Toast your 19th anniversary in style with this gorgeous set of Aquamarine glasses.

And perfect to celebrate all year too.



Jewelry is always a great gift for your anniversary.

One of the loveliest collections is available from Novica and they are all handcrafted too.
---
We deliver Anniversary Gifts to USA & UK, Europe, Australia

Contact Us | Shipping & Returns |Privacy Policy | Affiliate Disclosure|Anniversary Blog
Terms & Conditions | About | Site Map