13th Wedding Anniversary Gift
13th Wedding Anniversary Gift Ideas
Your 13th wedding anniversary gift is celebrated with
lace on the traditional list
textiles on the modern list
and with Citrine on the gemstone list
The Thirteenth Anniversary symbol is lace, representing the beauty of your marriage and how you are entwined with each other.
Modern 13th Wedding Anniversary Gift Ideas
There are lots of great gift ideas to celebrate your 13 years together, especially those made from textiles.
Our personalized pillow cases would look great on your bed, perfect to cuddle up with.
And our canvas designs are beautifully romantic and a reminder of how wonderful your life is.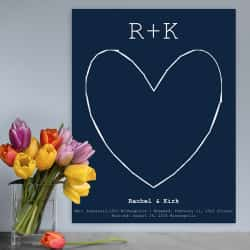 Your Love Story Canvas Art
$79.99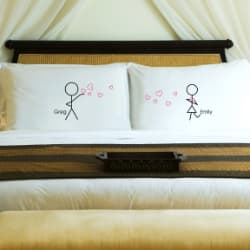 Love Hearts Pillowcases
$49.99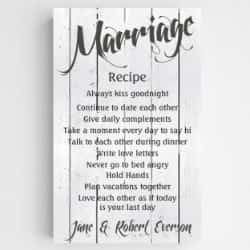 Good Marriage Recipe
$69.99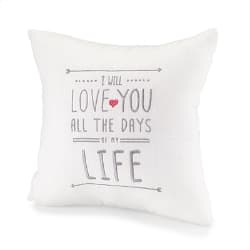 I Will Love You
$29.95
Lace Roses


This is a very cute gift and is perfect if you were planning on sending flowers too!

This anniversary bouquet is made entirely out of lace.

More information at JustPaperRoses.
Alternative 13th Wedding Anniversary Gifts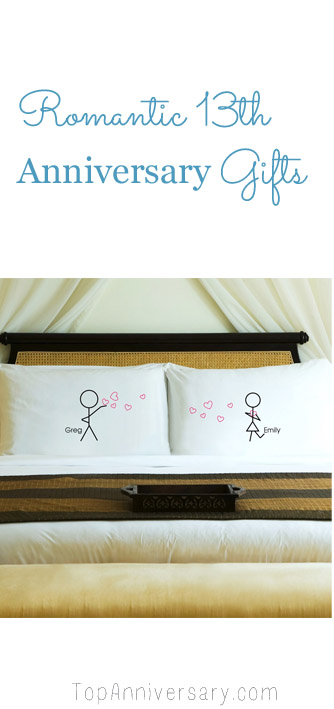 However lace does not lend itself easily to an anniversary gift for your husband and this is where the modern list helps.
On this list you will be celebrating your 13 years anniversary with fur or textiles, again there are not many of us that will be looking to buy a fur hat or coat for either the man or woman in our lives. That leaves us with textiles!
Textiles is such a broad term that anything made of material will fit; a canvas print, new clothes, new bags, scarves, tapestrys, rugs, even curtains - but please don't - we can't think of anyone that would want to receive these for their anniversary gift. You may want new curtains - just don't wrap them up!
If you want to brighten up your decor then this is a good excuse to go and spend money, refurbish a room and be generous with your cushions, rugs, throws and dare we say it curtains!
Twists on the textile theme could be; soft and fluffy new towels with a pamper kit or a spa voucher in the pocket in a robe, or a new picnic blanket to use on a romantic trip.
Romantic trips can be twisted even further with trips to traditional lace making areas. Malta is a beautiful island in the Mediterranean sea in Southern Europe, close to Sicily that has lace making as one of their traditional crafts. The island offers a great holiday for every taste - culture, sunshine, shopping and nightlife.
India and Turkey are famous for their carpet and rug making and would be a great extravagant 13th wedding anniversary gift!
---
We deliver Anniversary Gifts to USA & UK, Europe, Australia

Contact Us | Shipping & Returns |Privacy Policy | Affiliate Disclosure|Anniversary Blog
Terms & Conditions | About | Site Map