13th Anniversary Gemstone - Citrine
Your 13th Anniversary gemstone is Citrine, which is not a particularly well known stone but it makes up for that in how gorgeous it is. A beautiful yellow quartz that can vary in color from yellow to brown. It makes great looking jewelry.
13th Anniversary Gemstone Meaning
Citrine is a success and happy stone and is believed to repel negative energies, which is a fab reason to gift this on your anniversary. We have even heard it referred to as the cuddle stone – mainly because of it's healing properties but cuddles are always a good part of an anniversary!
It is also the November birthstone so if you were married in November or one of you has a birthday in this great month then this gift would be even more special.
Citrine Gifts
Citrine is a stunning yellow stone and it makes a great gift, here we have necklaces, bracelets and rings in both modern and traditional styles to suit all tastes.
Our collection of gemstones are by Artisans around the world creating stunning unique pieces of jewelry.
The beautiful yellow and gold colors of the stone are often similar to Gold and it is this that is believed to have brought the feeling that this stone is extra special.
Some of the jewelry pieces showcased above have Citrine set in Gold and it can be difficult to see where one ends and the other begins.
Check out the handcrafted Citrine Jewelry at novica.com which is beautiful.
And there are lots of gorgeous Citrine Anniversary gifts at Amazon too.
Alternative 13th Anniversary Gift Ideas
Here are lots of gorgeous textile Anniversary Gifts available to buy in store...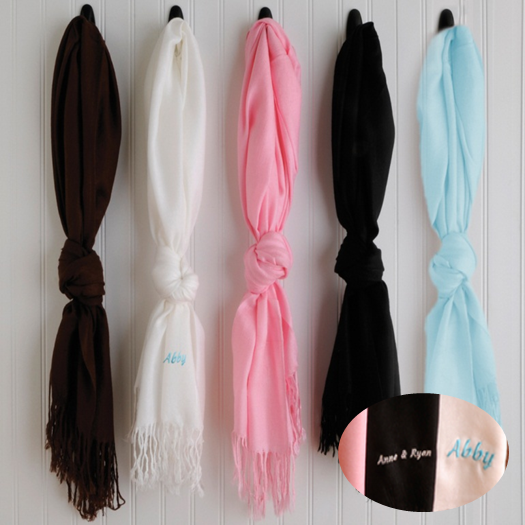 Personalized Woollen Scarf
$27.99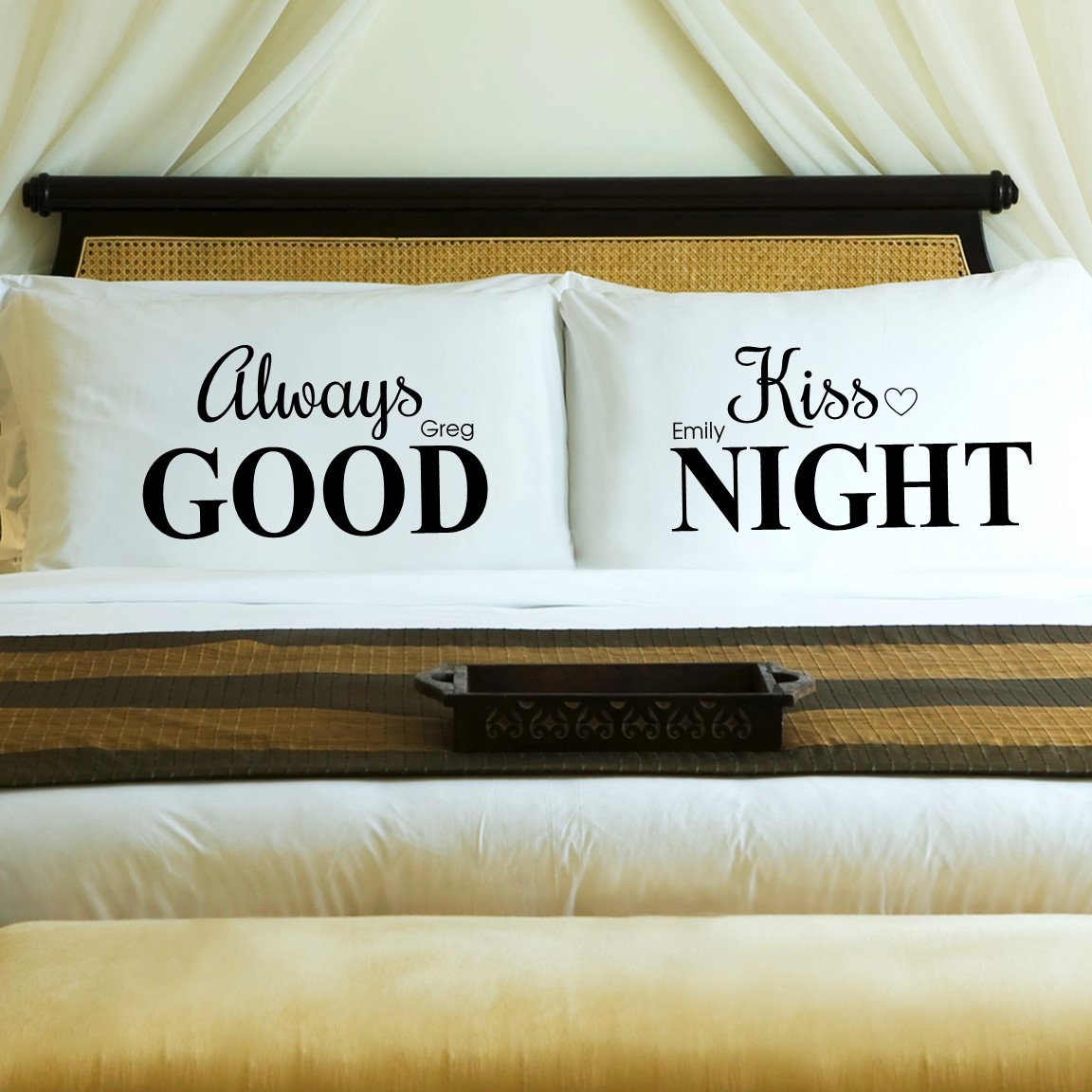 Always Kiss Me Goodnight
$49.99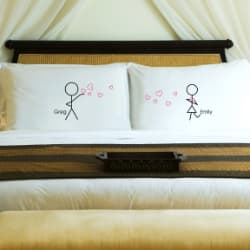 Love Hearts Pillowcases
$49.99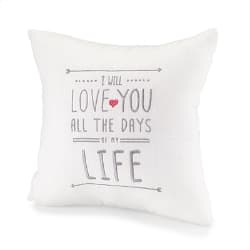 I Will Love You
$29.95
And if you ever thought 13 was an unlucky number just think how far the two of you have come and all of the great things that have happened to you both for the past 13 years. 
The phrase Thirteen, lucky for some, is definitely true for you two.
Happy Anniversary!
---
We deliver Anniversary Gifts to USA & UK, Europe, Australia

Contact Us | Privacy Policy | Affiliate Disclosure|Anniversary Blog
Terms & Conditions | About | Site Map