The beautiful yellow and gold colors of the stone are often similar to Gold and it is this that is believed to have brought the feeling that this stone is extra special.
Some of the jewelry pieces showcased above have Citrine set in Gold and it can be difficult to see where one ends and the other begins.
Check out the handcrafted Citrine Jewelry at novica.com which is beautiful.
And there are lots of gorgeous Citrine Anniversary gifts at Amazon too.
Alternative 13th Anniversary Gift Ideas
Here are lots of gorgeous textile Anniversary Gifts available to buy in store...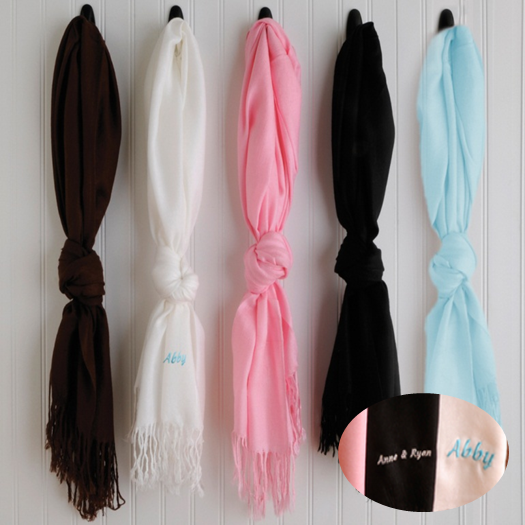 Personalized Woollen Scarf
$27.99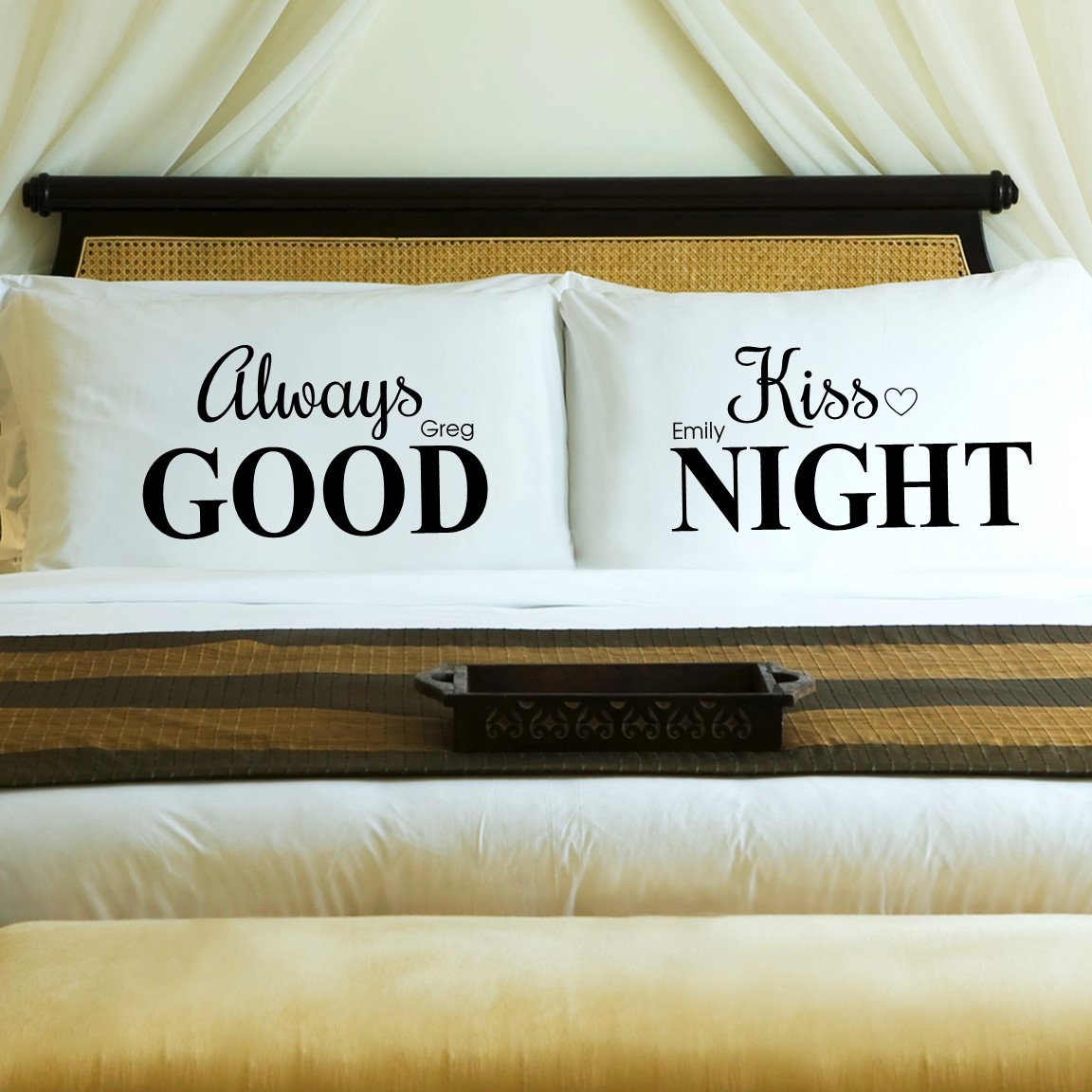 Always Kiss Me Goodnight
$49.99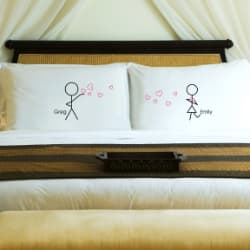 Love Hearts Pillowcases
$49.99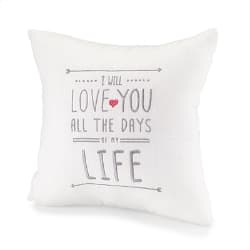 I Will Love You
$29.95
And if you ever thought 13 was an unlucky number just think how far the two of you have come and all of the great things that have happened to you both for the past 13 years. 
The phrase Thirteen, lucky for some, is definitely true for you two.
Happy Anniversary!