20th Anniversary Gifts for Your Wife
Romantic 20th Anniversary Gifts For Your Wife
Traditionally your 20th anniversary is celebrated with china, a beautiful gift in lots of different ways.
On the modern list you celebrate 20 years with platinum, again a beautiful gift and a lot more expensive!
Looking at the gemstone list and Emeralds are your anniversary stone for 20 years. It is believed to preserve love!
20th Anniversary Gift Meaning
The traditional meaning behind china as a symbol for twenty years married is it shows the care and love that you and your wife have shared in your marriage. To look after your relationship as well as you have is worthy of a big celebration.

Your wife will love these 20th anniversary gifts and after 20 years you know she is worth it!
One sweet way to include china in your gift giving is a great china rose from Just Paper Roses.
You could add it to your wife's breakfast tray - because of course you were going to bring her breakfast in bed!?
You were, weren't you? ;o)
Shop Gorgeous 20th Anniversary Gifts For Your Wife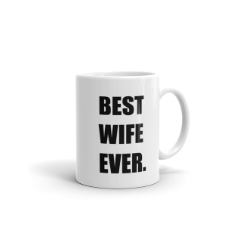 Best Wife Ever Mug
$17.95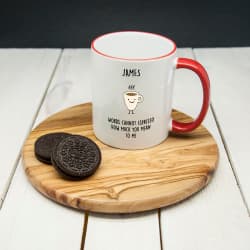 Fun Personalized Coffee Mugs
$17.95

Traditional 20th Anniversary Gifts

One big china gift would be a trip to China, there are some amazing sights and this would be one of those once in a lifetime trips - Tiananmen Square, Forbidden City, Temple of Heaven, Summer Palace, the Great Wall and that is just in Beijing. There is so much to see in China it would take you until next year to see all the popular places.
Of course china can also be the more practical kind and a new set of crockery would be lovely - as long as you are cooking a romantic dinner to serve on it! Or a Chinese takeout would be just as nice or even better as no one is cooking or washing up!
Modern 20th Wedding Anniversary Gift Ideas For Your Wife

Your 20th on the modern list is platinum, it's expensive but beautiful. This is the one to wow your wife with. That's after the breakfast in bed and the romantic dinner for the two of you!
Here are some beautiful platinum gifts! Click on the picture for more information, prices and where you can buy them.
Gifts For Your Wife From The Gemstone List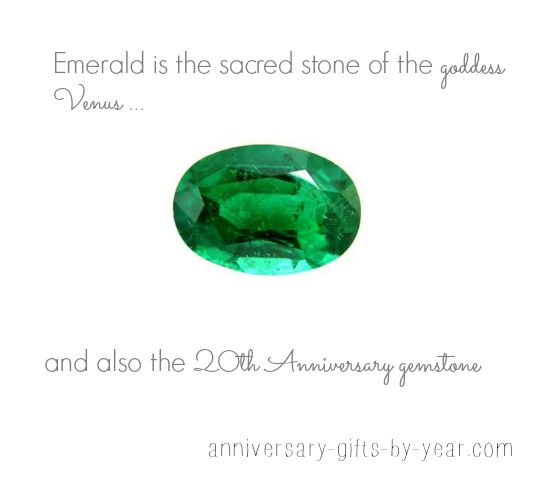 20th anniversary gifts from the gemstone list are Emeralds, this way if platinum is not to your wife's taste, maybe emeralds would be.

Emerald is the sacred stone of the goddess Venus and is said to preserve love, you couldn't ask for a better reason to give emeralds!

Again, there are some stunning pieces of jewelry with emeralds, and emerald green could also be the inspiration for lots of other gifts. 
If you are looking for a handcrafted Emerald gift there are lots to choose from at novica.com
And also don't forget to have a look at Amazon
---
We deliver Anniversary Gifts to USA & UK, Europe, Australia

Contact Us | Shipping & Returns |Privacy Policy | Affiliate Disclosure|Anniversary Blog
Terms & Conditions | About | Site Map