20th Wedding Anniversary Party Themes
20th Wedding Anniversary Party Themes
Your 20th wedding anniversary is a big one and it is time to party! You must have had some fantastic times with family and friends over that time and here is a great excuse for a party, your 20th anniversary.
Where have the last 20 years gone? We are about to find out!
There are a few themed party ideas that would work really well for your 20th anniversary and that is Chinese, afternoon tea on the best china, platinum themed and the classic 90's style party.
Chinese Themed Party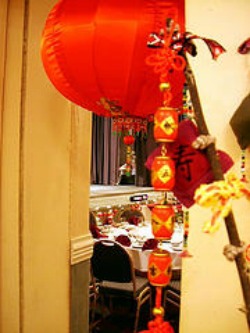 Traditionally your 20th anniversary is celebrated with China so the first idea if you love your local Chinese restaurant and it's yummy food is to have your party there or see if they would be able to provide the food for your party at home.
You can hire bain-maries from your local catering hire company to keep the food warm and make sure your Chinese restaurant can deliver the food in large containers rather than those little take out boxes.
Can you imagine how long it would take to undo all of those?!
Afternoon Tea
If you are looking to celebrate in the afternoon then a tea party with your best china would fit with your 20th anniversary theme. For a modern twist have a cupcakes and Champagne party!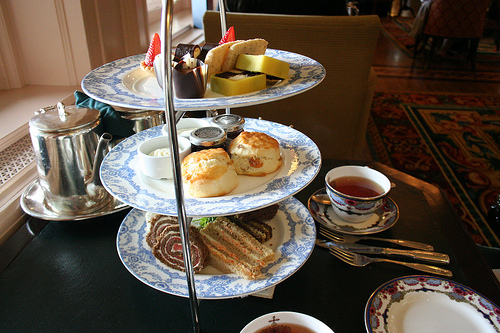 Platinum Theme
You don't just have to go with the China theme, instead you could look to the modern anniversary list which has Platinum to celebrate. Not the easiest party theme but you could use the color and have lots of metallic decorations, it would look very futuristic.
As well as looking to the future your party is a chance to celebrate all of those fun and great things that you have been up to! Photos from the last 20 years and from your wedding would be fantastic conversation starters, ask your guests to bring their favorite photos of you all from their albums. You could then have the photos displayed as your decorations.
90s Theme
20 years ago was the start of the nineties and you can theme your party with how you remember the decade, were you into dance, hip hop, grunge? Have you still got your plaid shirt tucked in the back of the wardrobe? Where is the t-shirt of your favorite band? Look back at old photos and dig out your music - you knew there was a reason why you kept all the stuff!
Here are some fantastic invitations and party bits that you can use for your anniversary celebrations.
---
We deliver Anniversary Gifts to USA & UK, Europe, Australia

Contact Us | Shipping & Returns |Privacy Policy | Affiliate Disclosure|Anniversary Blog
Terms & Conditions | About | Site Map