50 Married Date Nights
Planning a Date night when you have been married a while could be just what you need to bring back your sparkle.
It isn't important what you do on a date night but how it makes you feel
And the most important thing you can do, is remember that this is a date, think romance, giggles and fun times.
Remember when you first got together?
And you would spend time getting ready and planning where you are going... well this is exactly the same but more fun.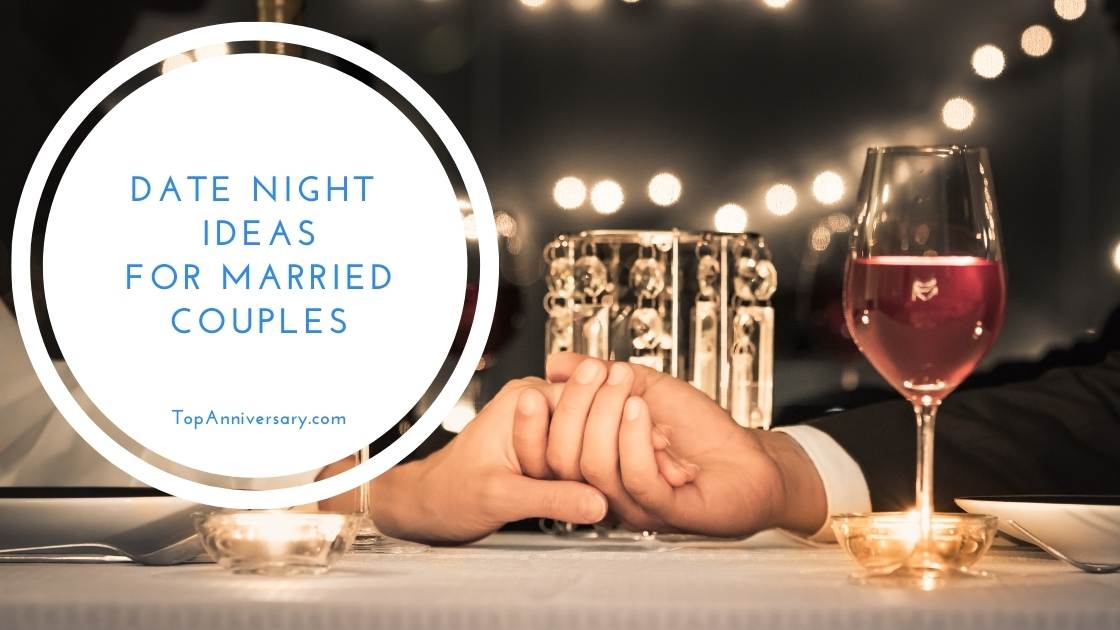 Date Nights At Home For Married Couples
Starting with a great selection of date nights at home...
Movie night - but not in comfy clothes that you wear every night, nope, tonight you will be dressing as if you are going out. Time to dress to impress and use your netflix or Amazon account to decide which movie you are going to see. Maybe have a pre-movie drink or cocktail in your kitchen and even go for a meal (a.k.a a take-out) and then move on to the "cinema". 
Play a game, if this is something that you used to love to do then find an old favorite and set a challenge. Or you could choose a game like Mr & Mrs or "dare" to have fun and be silly together.
Do a jigsaw puzzle together - if you think this sounds a bit boring you would be quite wrong as there are lots of romantic options; a jigsaw of the front page of the newspaper on your Wedding Day, a jigsaw of your favorite place or where you met. Add a bottle of wine and some tapas style snacks and it probably won't really matter if you finish it!
Cook your wedding meal together.
If you have a favorite meal that you love to order when you go out, see if they deliver or you could quickly go out and collect it.
A picnic in your back yard with candles, or a fire pit and marshmallows and romantic music.
Create your own spa experience at home with candles and rose petals and big fluffy towels.
Get both of you to write down lots of date night ideas and add them to a jar. Then every week pick one out to do.
Make your own scavenger hunt at home, with clues and maybe even some prizes.
Text them an invitation to your date night while they are at work.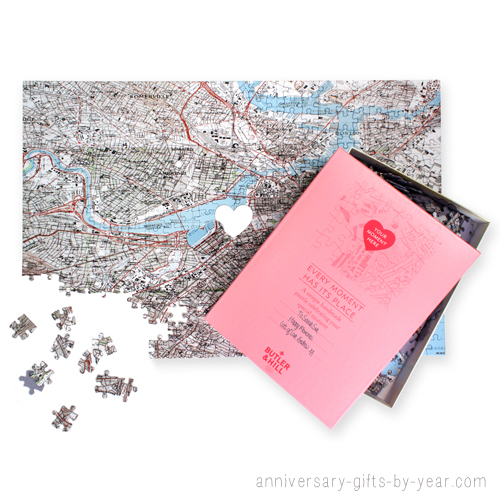 Date Nights Out & About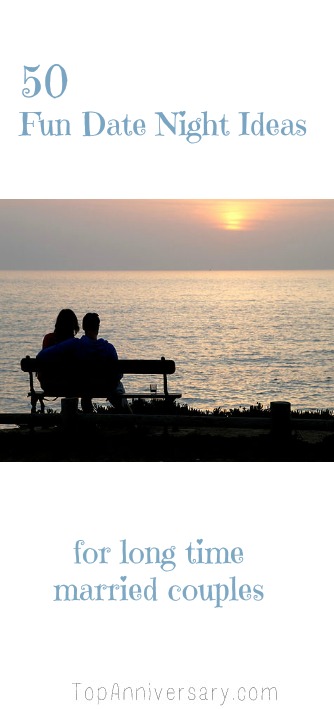 Make a big list of all of your favorite places you have both always wanted to visit and start visiting them. 
Get up super early at the Weekend and watch the sun rise
Find the best place to watch the sunset and start your date night there.
Go to an Art Gallery and choose your favorite painting
Buy tickets to see their favorite team play and go with them
Buy tickets to see a band or singer they have always wanted to see and go with them
Read their favorite book and have a themed date night based on the book!
Take a class together - surfing, climbing, cooking
Learn a new language together and go to a restaurant or even plan a trip so you can practise.
Go bowling
See a movie at an open air cinema
Go swimming
Rent a gorgeous car for the day and drive around town
Book a night at the hotel you spent your wedding night
Re-visit your honeymoon destination
Go for a long hike in a beautiful place
Have a couple's massage
Plan a road trip
Go on an Adventure
Arrange to meet them in town as if you were dating
Have dance lessons together
Make something together - woodwork, cooking, sewing, pottery
Go horse riding together
Go on a cycle ride
Have a classy date
Have a water fight
Go to the zoo or aquarium
Re-live your first ever date again
Walk around town with a box of chalks and draw hearts on the side walk
Go quad biking
Go surfing or canoeing
Go to the nearest airport and book the next cheapest flight to somewhere and spend the night or weekend
Go to Vegas and renew your wedding vows
Go to where you were married and say your wedding vows again to each other
Book a hotel in a town you have never been to as Mr and Mrs Smith
Go for a scenic drive
Go on your date in clothes that you have chosen for each other
Leave your cell phones at home and go out for the day
Go to all of your local landmarks and have a long kiss
See a Broadway show (or any show that is local) 
---
We deliver Anniversary Gifts to USA & UK, Europe, Australia

Contact Us | Shipping & Returns |Privacy Policy | Affiliate Disclosure|Anniversary Blog
Terms & Conditions | About | Site Map