Paper Anniversary Gift Ideas
Paper Anniversary Gift Ideas

Paper is your traditional 1st Anniversary Gift.
Paper anniversary gift ideas are great when they are personal and show that some time and care have been spent. 
Here we have lots of gorgeous gifts that they will love and will show your husband, wife, girlfriend or boyfriend just how much they mean to you.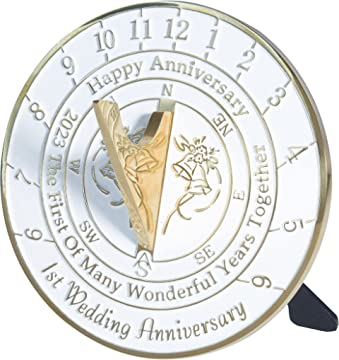 1st Anniversary Sundial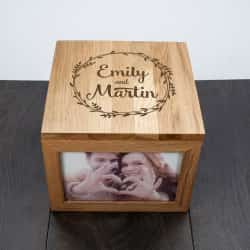 Anniversary Photo Box
$69.99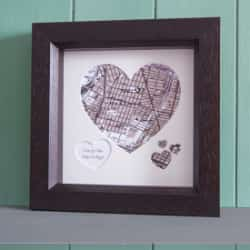 1st Anniversary Heart Map
$69.95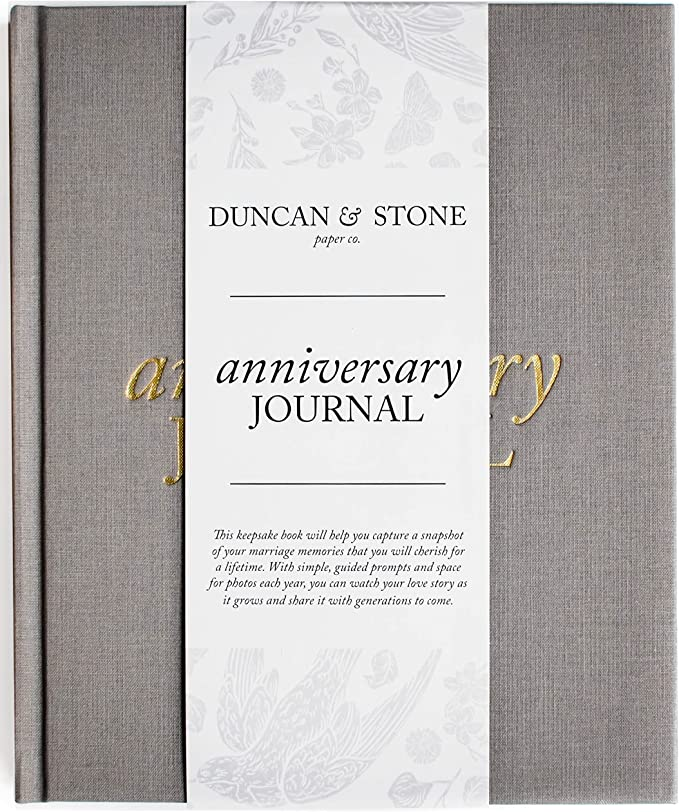 Wedding Anniversary Journal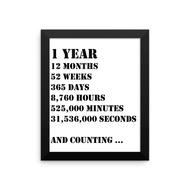 1st Anniversary Poster
$30.00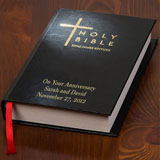 Personalized Leather Bible
$54.99

Create Your Own Anniversary Collage
Your very own first wedded year collage is a lovely way to remember all of those fun times that you have spent together.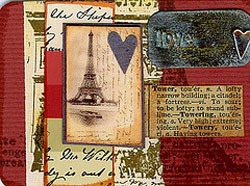 First you will need to collect photographs of you both, tickets of concerts you have seen, brochures of places you have been to, books that you have loved and anything else that reminds you of your first year. Now you know why kept all of that stuff!
Next choose the size of your collage. Are you going to frame it? Have it scanned onto a t-shirt? Or present it in a card?
Then you have the best bit! Place all of your pieces onto the card, don't stick them at this stage as you will probably want to have a play around with the look. If you are feeling arty you could include drawings and paintings. Have a think about the background of the collage, we have seen some lovely collages that have been on music scores and chocolate wrappers! Other collages are so packed that there is no space for a background!
When you are happy with the overall look, start sticking everything down, the easiest way to do this is leave everything on the sheet as you want it and then go round each piece and glue it down. I once made the mistake of getting it perfect and then tipped it all off to start sticking and I wasn't able to get it back as I had wanted.
If you are going to be using just photographs you may find it easier to design it all on the computer, this way you can resize the photos as you want. I have found it easiest to design a table on a document and then paste the photographs into the boxes. This works if you want a uniform look to the collage.
You can also create great looking digital collages using free online programs like picmonkey.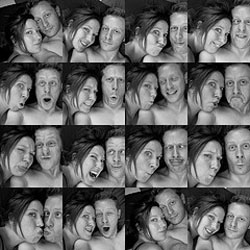 Homemade Paper Anniversary Gift Ideas
Origami heart.
365 post it notes - posted everywhere you can think
Memory box filled with momentos from the past year
Your wedding album completed
Canvas prints or a poster print of your favorite wedding photo
---
We deliver Anniversary Gifts to USA & UK, Europe, Australia

Contact Us | Privacy Policy | Affiliate Disclosure|Anniversary Blog
Terms & Conditions | About | Site Map