Free Printable Happy Anniversary Banner
An anniversary banner is a really easy decoration for your party, this one is so easy you can make it in less than hour - perfect if you want to decorate last minute for a cosy night in or want to add to your party decorations.
You will need:
Printer
Paper
Scissors
String or ribbon
Glue or tape
Start by printing off all of the letters that you will need, please click on each link to the letters below and there is a printable pdf file for each.
Ha, pp, yA, nn, iv, er, sa, ry - this will spell out Happy Anniversary.
You could print them on to colored card to match with this year's theme.
And then cut them all out.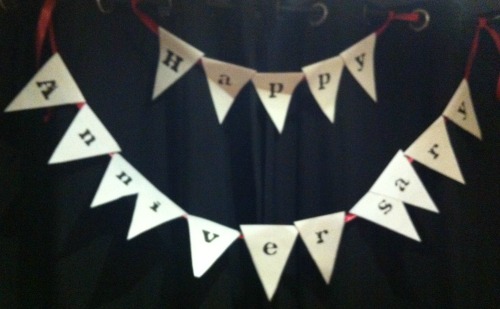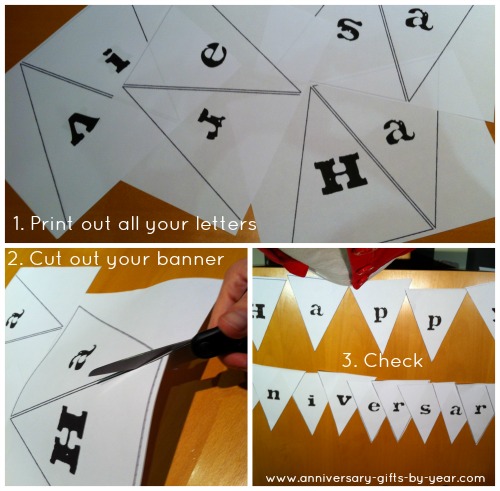 When they are all cut out, lay them out in the order that you want to display them. Remember that if you are threading them on backwards you will need to spell the banner out backwards. (we forgot first time)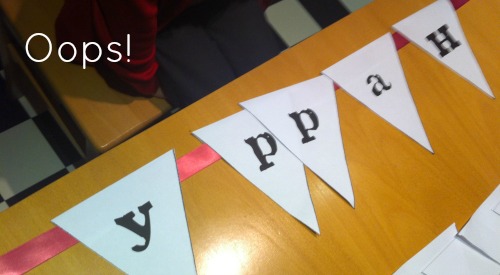 Next fold over the top section of the banner and glue or tape that down. This is so you can thread the ribbon or string through each letter.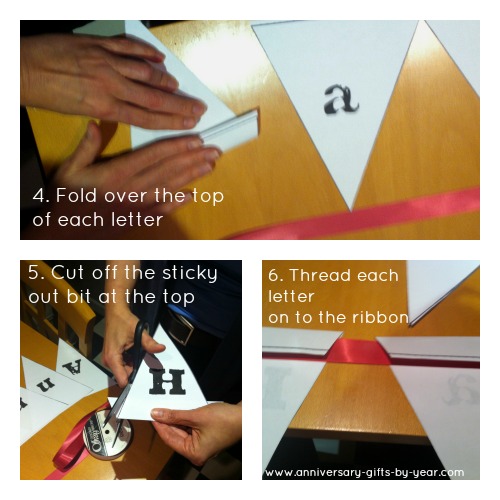 We found it easier not to cut the ribbon to start with as then we could leave as much space between each letter and hang the banner as low or as high as we needed it.
Thread all the letters on to the ribbon. We went with having Happy and then Anniversary underneath but you could have one long banner, we just didn't have the room.
As well as printing the letters on to colored card you could also personalize by sticking the letters on to patterned card or even material.
---
We deliver Anniversary Gifts to USA & UK, Europe, Australia

Contact Us | Privacy Policy | Affiliate Disclosure|Anniversary Blog
Terms & Conditions | About | Site Map