5th Wedding Anniversary Gifts
5th Wedding Anniversary Gifts For Your Wife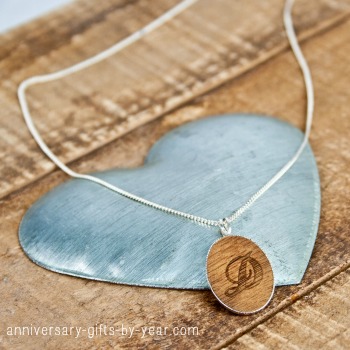 5th wedding anniversary gifts for your wife are traditionally made with wood;
A beautiful natural material with lots of gorgeous gifts to choose from that would be perfect to celebrate 5 years together.
Just remember some of the best type of anniversary gifts are beautiful and not necessarily practical!
And with that in mind avoid looking at that new decking you have always wanted. Instead there are some beautiful wooden carvings that you could display outside or have pride of place in your living room. You could find a wooden sculpture of a couple entwined or think about what your wife really loves - apart from you of course, and find that in a wooden carving.
This stunning personalized wooden necklace is available to buy in our Anniversary Gifts Store today.
Shop 5th Anniversary Gifts For Your Wife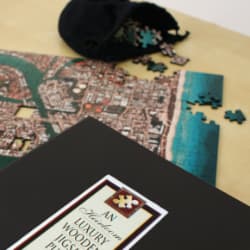 Where You Met Puzzle
$129.95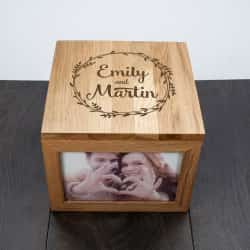 Anniversary Photo Box
$69.99
5th Anniversary Jewelry

Gorgeous handcrafted wooden jewelry would make a beautiful 5th anniversary gift and one that would last forever.

A perfect way to celebrate your 5 years as husband and wife.
5th Anniversary Flowers


Wooden roses are a great way to send flowers on your 5th anniversary!

They show how much thought that you had put into the gift and they last forever.

Each rose is unique and handcrafted.


You could send a single rose or a whole bouquet!

Wooden Statues


There are some beautifully romantic wooden scupltures that show a couples' love for each other. This would be an everlasting memory of your 5th anniversary and one that your wife would love.

Lots of romantic, handcrafted wooden sculptures, there will be something for everybody's taste.
Wooden Jewelry Box


A wooden jewelry box would be special and one that your wife will be able to keep all her anniversary jewelry in! Your 5th anniversary on the modern list is celebrated with silver so your could even add a silver gift inside too. That way you are combining the two lists more...
---
We deliver Anniversary Gifts to USA & UK, Europe, Australia

Contact Us | Privacy Policy | Affiliate Disclosure|Anniversary Blog
Terms & Conditions | About | Site Map