15 Year Anniversary Gifts for Wife
15 Year Anniversary Gifts For Your Wife
15 years together with your beautiful wife and you will want to find the best gift, but what do you get your wife for your 15th Anniversary?
As your 15th is a milestone Anniversary you will find lots of inspiration if you look at the Gift Lists.
On the Traditional Gift List you are looking at crystal gifts, this could be a beautiful necklace or a stunning ornament, both would be perfect.
15th Anniversary Symbols
The fifteenth anniversary symbol is crystal, meaning the strength, beauty and crystal clear understanding you have for each other.
You can also find great 15th anniversary gifts for your wife from the modern list, for this year the gift is a watch. A watch would be perfect as you can engrave the date of your wedding and a personal message on the back, or include it in the watch box. You could add a beautiful romantic quote linked with time.
Plus the glass on a watch face is called the crystal so it fits with the theme on both lists.
"Love is the emblem of eternity, it confounds all notion of time, effaces all memory of a beginning, all fear of an end" Germaine De Stael

Meaning of 15th Anniversary Gift Symbols
Crystal for your 15th Anniversary gift symbolizes the strength and beauty of the two of you and the clarity you have together.
A watch on the modern list reminds you to treasure the time you have together.
Rhodolite is the gemstone of compassion and love. It is one of the most romantic stones.
And the red rose is the symbol of passion and romance.
If you look at all of the symbols together you can see that this milestone Anniversary is a time for romance and love and to celebrate the two of you.
Happy 15th Anniversary!
15th Anniversary Gift ideas For Your Wife
Crystal Rose


A bouquet of flowers to last forever would make a gorgeous 15th anniversary gift for your wife.

These fab roses are made from crystals which makes them even more perfect and they make you feel so special when you receive flowers like this.

So much thought and love in this gift.
Crystal Anniversary Jewelry

Crystal jewelry is a beautiful gift for your wife and one that will be treasured forever. Crystal jewlry has come a long way and these pieces are modern and classy.
We have found stunning designs that are now available from around the world that are handcrafted by some of the best craftsmen and women.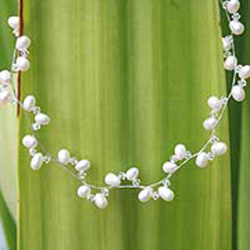 Adding your Anniversary gemstone or both of your birthstones to your Anniversary Jewelry will make it even more special.
Personalized Two Heart Crystal Pendant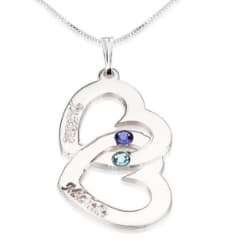 This Two Heart Pendant is engraved with both of your names and decorated with both your birthstones.
Available in Silver, Gold and Rose Gold.
Personalized Crystal Champagne Glasses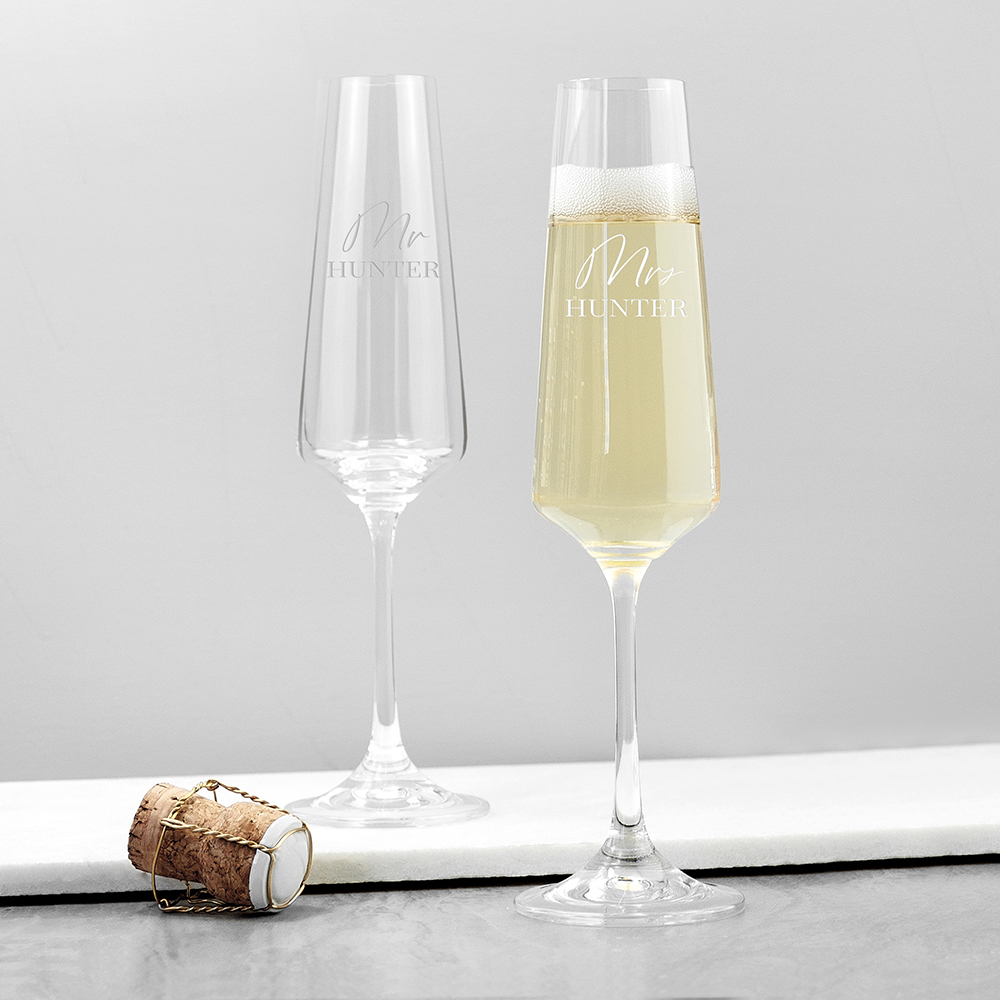 These Crystal Champagne glasses are engraved with your names and arrive gift boxed.
Crystal Anniversary Photo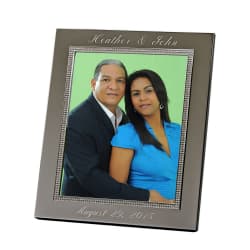 This Personalized Crystal Anniversary photo frame can be engraved with your names and Wedding Date.
Holds an 8 x 10 inch photo of the two of you.
Personalized Crystal Photo Album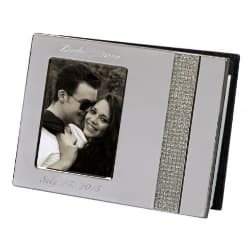 This Personalized Photo Album is engraved with both of your names and your Wedding Date.
The front is decorated with a band of crystals.
Inside there is space for your favorite 80 photos in 40 pages.
Swarovski Crystal Gifts
There is one name that everyone knows when they talk about crystal themed gifts and that is Swarovski. The company began in 1895 and they have been at the forefront of crystal jewelry design for over a hundred years.
You can find lots of Swarovski gifts on Amazon here
Crystal Earrings
Crystal Rings
Crystal Necklaces
Crystal Pens
Crystal Figurines - there are hundreds of very romantic designs that would be perfect for your 15th Anniversary gift.
This Swarovski crystal Red rose figurine fits both the traditional and flower themes!
Alternative Crystal Anniversary Gifts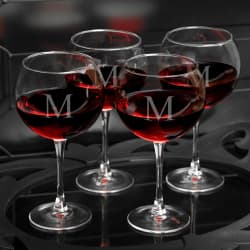 Monogrammed Wine Glasses
$44.99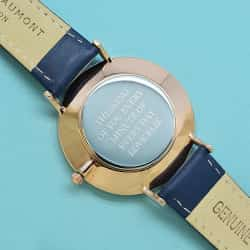 Engraved Anniversary Watch
$79.95
Your wife will love this Crystal anniversary frame engraved with your names and Wedding Date and fitted with your favorite photo of the two of you.
Or if you have lots of photos from the past 15 years why not have a look at the personalized Crystal Photo Album which you could fill with memories.
If you are thinking of getting your wife a bouquet of flowers for this Anniversary you could add a crystal vase to the gift to keep with the theme.
Rose Quartz Crystal Gift Ideas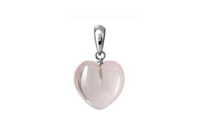 We have added rose quartz crystal items as this is known as the love stone, it is also said that if you keep a piece under your pillow your marriage will have more sparkle and love.
It is also said that this stone bring a feeling of self worth and love to the owner, you couldn't find a better gift for a wedding anniversary! And the women will love it as it is meant to make you look younger - but of course your wife won't need that.
Lots more rose quartz crystal gifts at Amazon
Other ideas for your 15 year anniversary gifts are to use the number 15 and treat your wife to 15 nights away, or a bouquet of 15 roses or her favorite flower.
Roses are this year's anniversary flower.
Ruby Anniversary Gifts
On some gift lists an alternative gemstone for your 15th Anniversary is the Ruby which is a beautifully romantic gift.
Ruby and Diamond Heart Necklace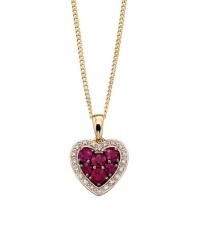 This very stunning Ruby and Diamond necklace is in the shape of a heart and comes in an engraved gift box.
There is space on the box for your own 15th Anniversary message to be engraved for your wife.
---
We deliver Anniversary Gifts to USA & UK, Europe, Australia

Contact Us | Privacy Policy | Affiliate Disclosure|Anniversary Blog
Terms & Conditions | About | Site Map