15th Wedding Anniversary Gifts for Husband
The Best 15th Wedding Anniversary Gifts For Your Husband
Your 15th Wedding Anniversary is a great time to show your husband how much he means to you, it is a milestone Anniversary and a special occasion to be treasured.
After 15 years of marriage you may be looking for a big gift or you may be looking for more of a token gift to fit with the theme, here we have lots of ideas to help you choose the perfect gift for him.
What Is The 15th Wedding Anniversary Gift?
Ideas for what you should buy your husband for your 15th Anniversary can be inspired by all of the Gifts Lists and as your 15th is a milestone Anniversary there is lots of choice.
The traditional gift is 15th Anniversary Gift is Crystal
The modern gift is Ruby
The gemstone gift is Rhodolite
And the flower gift is the Red Rose
Crystal Anniversary Gifts For Him
Crystal is a very luxurious and traditional gift and is perfect for a special occasion, here are lots of manly gift ideas.
Shop 15th Anniversary Gifts For Your Husband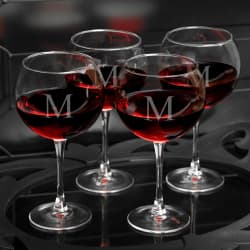 Monogrammed Wine Glasses
$44.99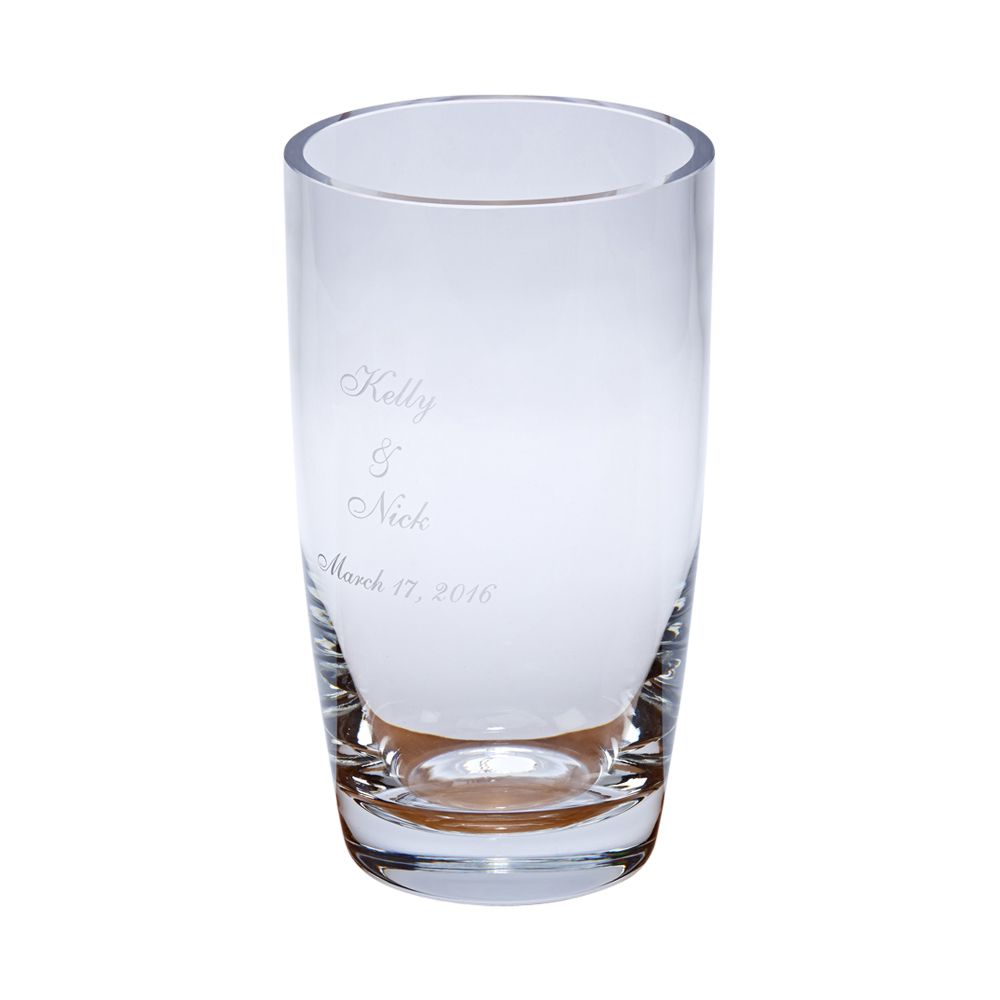 Engraved Anniversary Vase
$89.95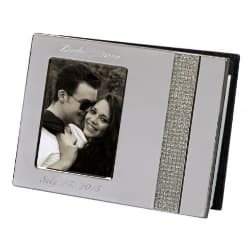 Engraved Crystal Photo Album
$59.95
Crystal Glasses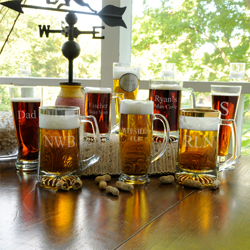 Crystal glasses for his whisky or a glass for his beer or whatever your husband's favorite drink is after a hard day at work, add a crystal decanter to the set and you have a gift that will be treasured forever.
Rather than just giving the gift of crystal you could also treat him to a wine tasting or a whisky tasting, maybe choose something that you can enjoy together!
Make your gift even more unique by having it engraved with your husband's initials or your wedding date. There is a lot of choice in our Anniversary Gifts Store.

Binoculars
Optic crystal is used to make the lenses in binoculars and cameras. If your husband is already passionate about bird watching or photography then these gifts would be a perfect addition to his collection.
Lots of Cameras and Binoculars at Amazon
Crystal Paper Weight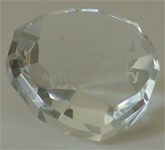 How about a reminder of you on his desk at work or at home? This beautiful crystal paper weight is stunning and also very practical, just like him. It is etched with "Happy 15th Anniversary" 
There are lots of Personalized Crystal Paperweights available at Amazon here
Watch Box
You also have the choice on your 15th wedding anniversary of your gift from the modern anniversary list and that is a watch. You could have the dates of your wedding engraved on the back or a personal message just for your husband - remember there is not much space! You could add a romantic quote to the box.
"I want you for always... days, years, eternities" Franz Schubert
Available to buy in our Anniversary Gifts Store
Traditional Pocket Watch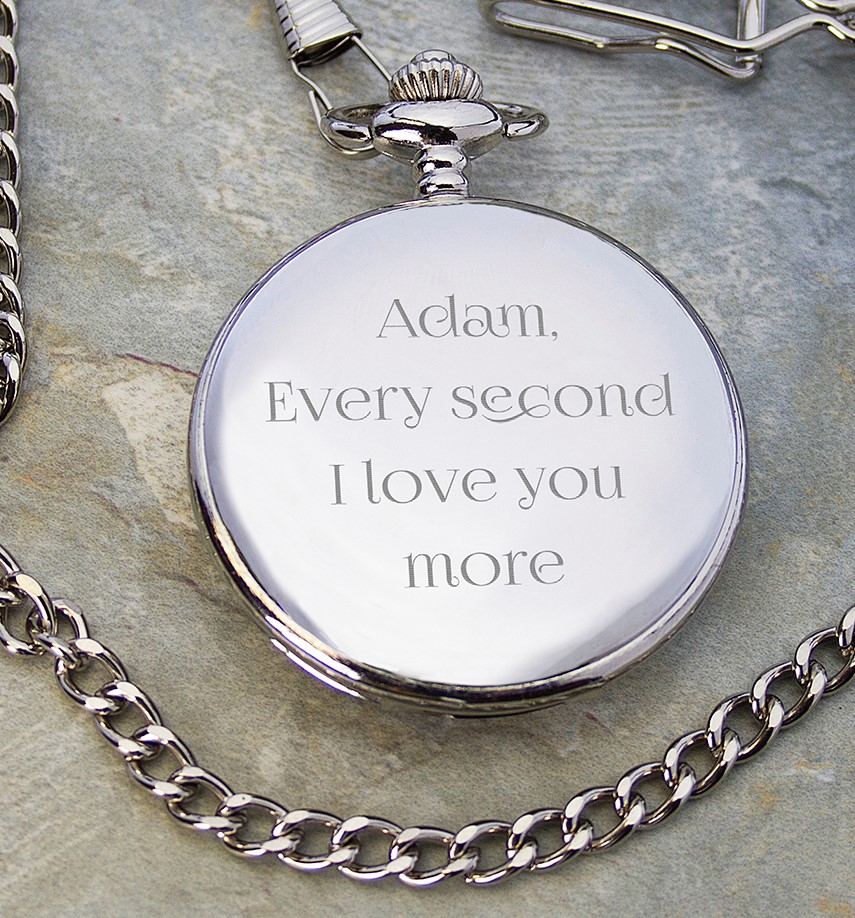 There is something very magical about a pocket watch and it's perfect for an old fashioned romantic.
Plus it fits really well with the theme as the glass on the front of all watches is called the crystal. 
This pocket watch can be engraved with your own Happy Anniversary message, there is space for up to 60 characters.

Available to buy in our Anniversary Gifts Store
Crystal Decanter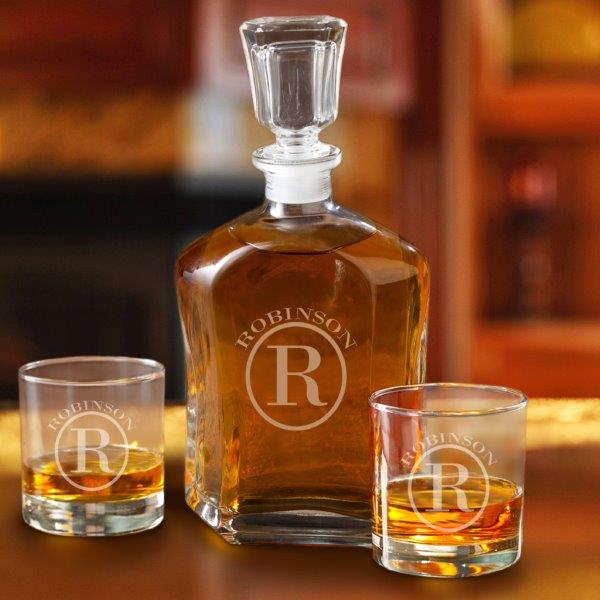 If you are really into treating your husband how about combining your crystal gift with an anniversary vacation, you could go on a tour of the Scottish highland whisky distilleries, wine tours in California, France, Spain, Italy, South Africa or Australia, Port tours in Portugal. There are loads of places that you could go to enjoy your 15th anniversary.
Alternatively, you could buy him his very own Personalized Whisky Decanter Set available in our Anniversary Gifts Store today.
Crystal Wine Stopper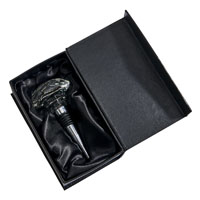 If your husband loves his wine then an engraved crystal wine stopper would be perfect.
You can order and add your personalization in our Anniversary gifts store here.
Crystal Photo Frame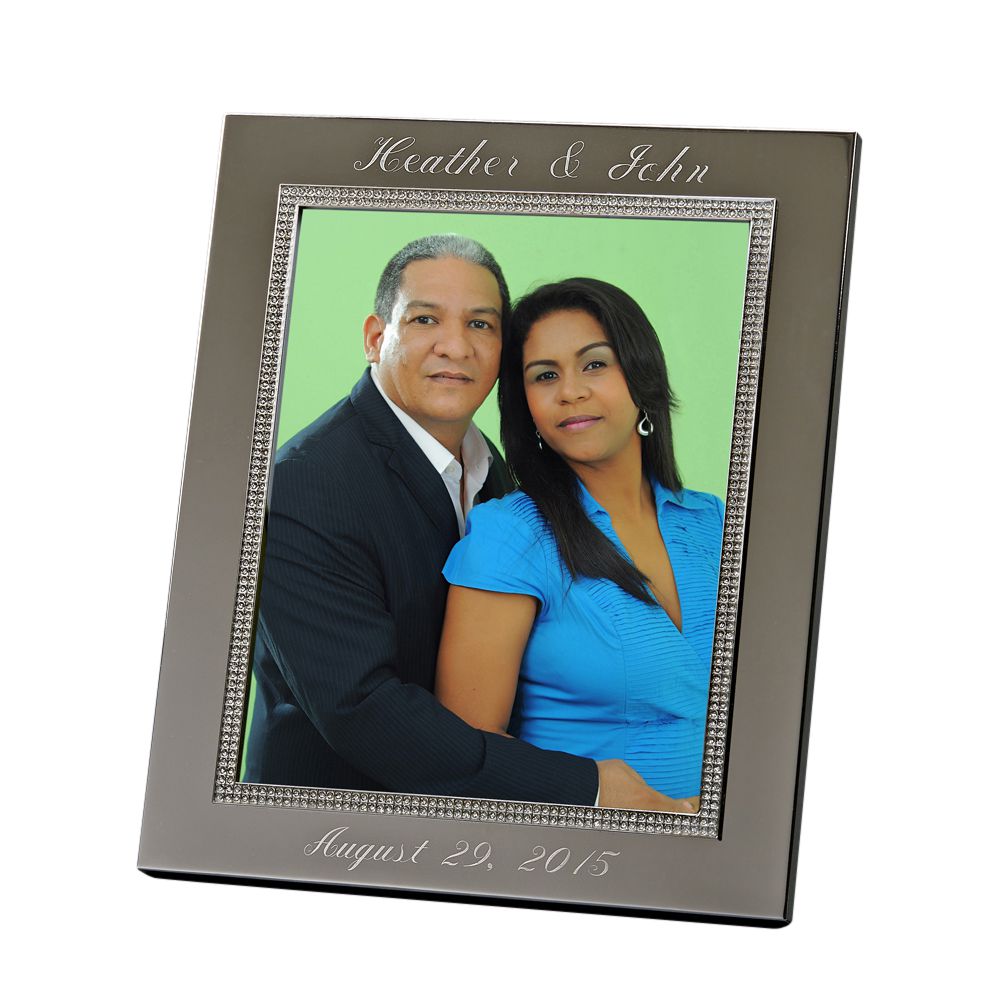 Or do you have a favorite photo of the two of you that you both love?
Then this engraved crystal photo frame would be perfect and you could always organize an Anniversary photo shoot if you want a more up to date photo to mark your crystal anniversary.
Available to buy in our Gifts Store here
Crystal Anniversary Clock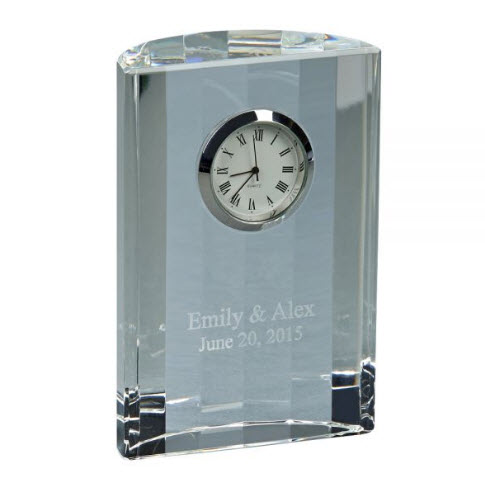 An Anniversary clock is a very traditional gift and one that will be treasured for years. This crystal clock can be engraved with both of your names and also your Wedding Date which makes it unique to the two of you.
Swarovski Crystal Gifts For Him
Everybody knows Swarovski and the quality of their items, their Men's range keeps expanding with a variety of items that fit with lots of different tastes.
Men's Swarovski Crystal Watch
Swarovski Crystal Pen
Men's Swarovski Crystal Earrings 
Men's Swarovski Crystal Bracelet
Men's Swarovski Crystal Rings
Men's Swarovski Crystal Necklace
And don't forget the very gorgeous Swarovski Crystal figurines. They come in lots of different designs that there is bound to be one that fits with their favorite hobby or the two of you.
How about these two super cute couple of teddies with a very in theme Red Rose too.
You can even get Swarovski super hero figurines, here is Superman (just like your Husband) on Amazon.
As an Amazon Associate Top Anniversary earns from qualifying purchases, these items do not cost you anymore.
Full details on our Affiliate policy can be read here

Modern Ruby Anniversary Gifts for Your Husband
The modern gift for your 15th Anniversary is Ruby and you can make this the theme for your gift.
Ruby Tie Pin
Ruby Cufflinks
Ruby Ring
Ruby Red Wine
Ruby Port
Ruby Red glasses
Ruby Red tie
Ruby red Best Hubby Ever t-shirt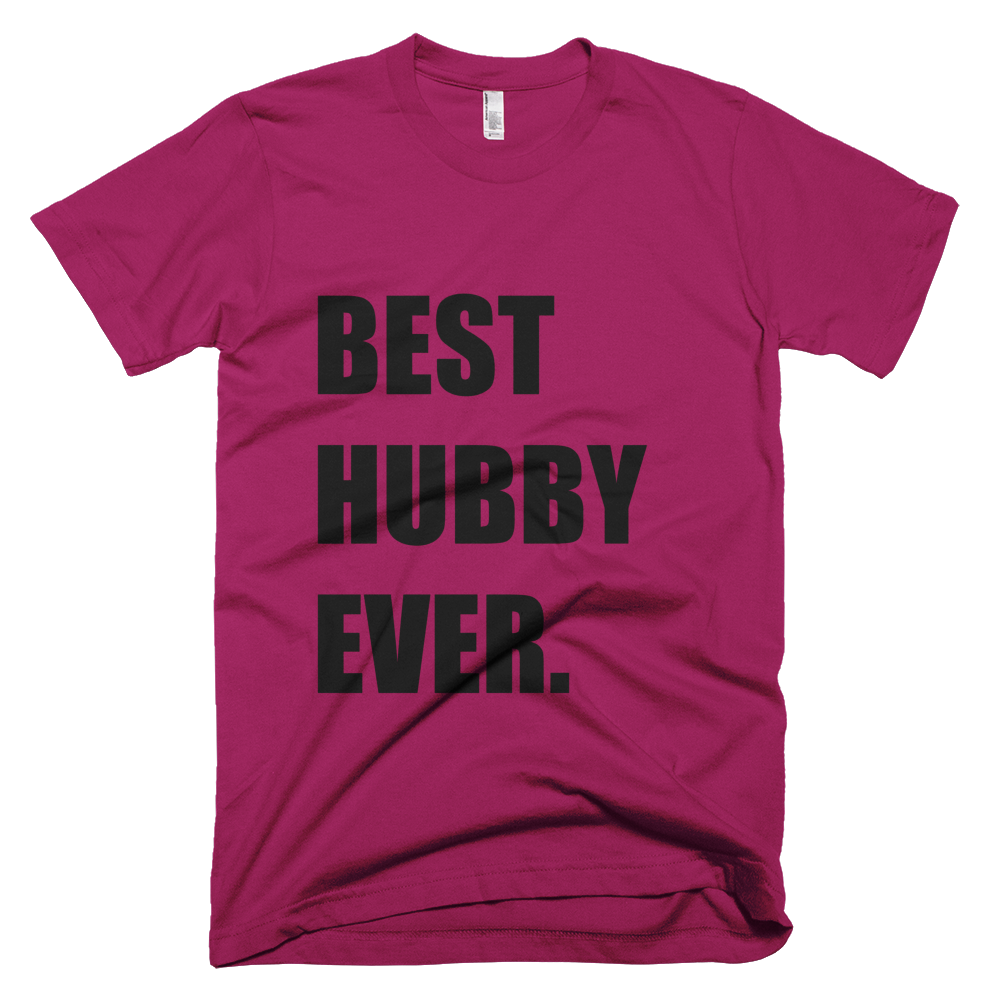 And as you have the Best Hubby Ever this would be a fun Anniversary gift to remind everyone else.
Ruby red socks with I Love You
Red Leather wallet
Ruby red rose for your back yard


Alternative 15th Wedding Anniversary Gifts
Your 15th anniversary is also celebrated with the gemstone anniversary list and rhodolite, it is a stunning red stone and is something that you could incorporate into your watch gift or a beautiful ruby red wine or port to enjoy with your decanter or new glasses.
If your husband is into gardening then the anniversary flower is the red rose. You can get some great anniversary roses that are named after particular anniversaries, or you could get a cheeky rose called "kiss me" which is a very cute wedding anniversary gift!
Naturehills have loads of different roses with great names for an anniversary! Take a look at their roses.
As well as finding gifts to fit with the theme it is a lovely idea on a milestone Anniversary to buy gifts that look back over the last 15 years.
Anniversary Journal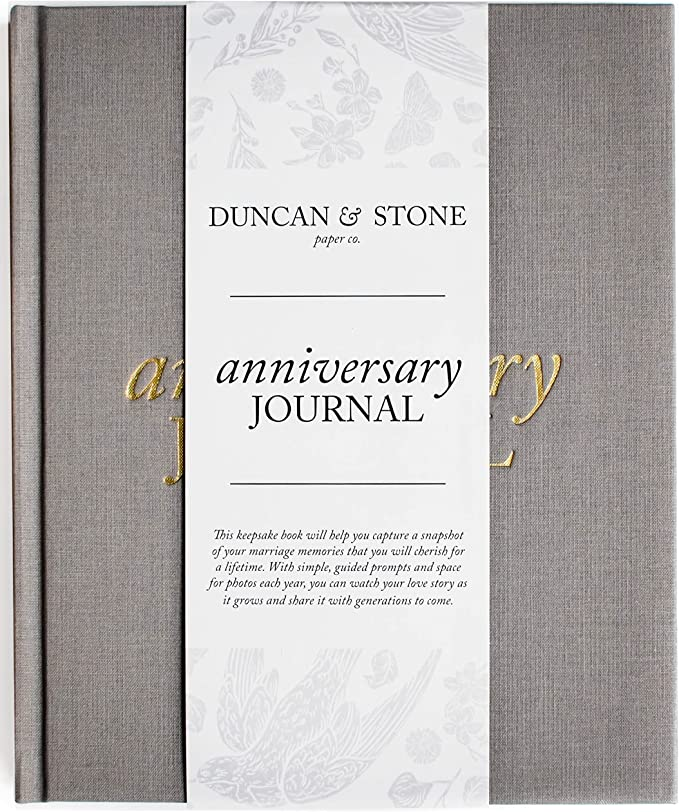 An Anniversary Journal not only looks back over the past 15 years it also looks forward too and there is space for you to add your photos and thoughts.
We First Met Jigsaw Puzzle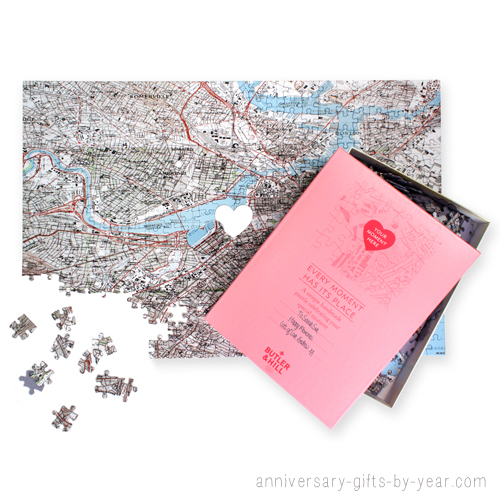 Remember where you first met? Or where you were engaged and we know you will remember where you were married 15 years ago!
Choose your favorite place and have it set as a jigsaw puzzle.
Front Page from your Wedding Day 15 Years Ago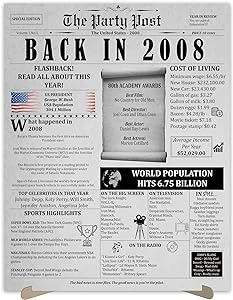 A front page from your Wedding Year fifteen years ago makes a great gift for your husband.
It's pretty cool and will look great on your wall
He will have a constant reminder of when and which Anniversary you are celebrating!
Anniversary Newspaper Book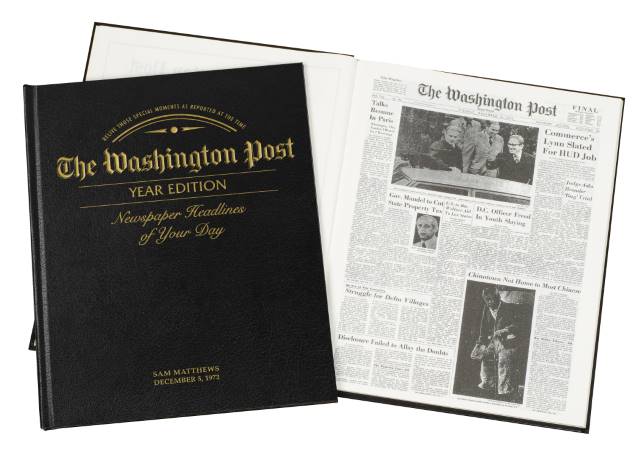 If you are looking for a 15th Anniversary gift that celebrates your Wedding Day and the year you were married then this Washington Post Year book is perfect.
Your book will be personalized with your names and your Wedding Day and includes a copy of the newspaper from your Wedding Day as well as headlines from the year.
---
We deliver Anniversary Gifts to USA & UK, Europe, Australia

Contact Us | Shipping & Returns |Privacy Policy | Affiliate Disclosure|Anniversary Blog
Terms & Conditions | About | Site Map