The Best Anniversary Cufflinks
Anniversary cuff links are the perfect gift for your husband, they are something that he can wear every day or keep for special occasions, knowing that they have secret messages and love from you.
They make a great gift for your man and add a touch of style and love to his shirt, lots to choose from in our unique collection.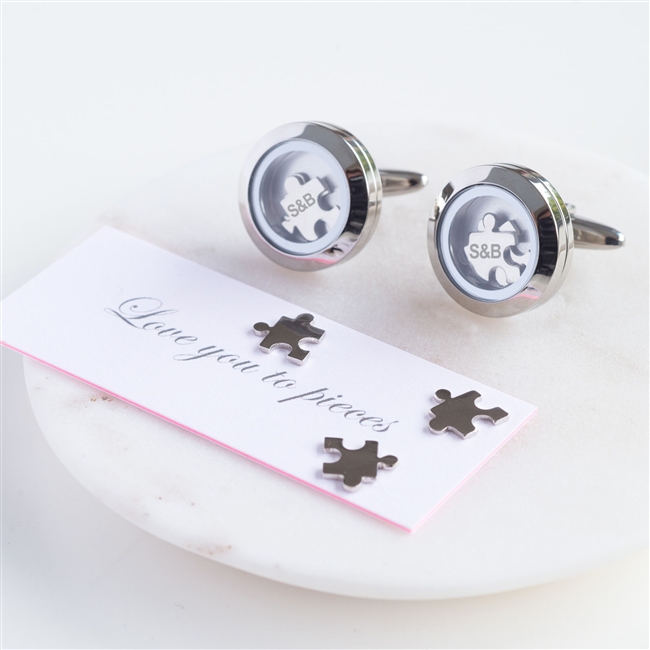 Personalized Love To Pieces Cufflinks
$59.95

Personalize these Love You To Pieces cufflinks with initials.
Each cufflink is filled with mini jigsaw pieces and comes in a personalized gift box.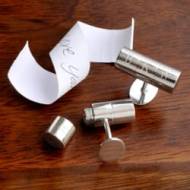 Engraved Secret Love Note Silver Cuff Links
$46.99
The ultimate love note cufflinks are engraved with his initials and then you can write your own love note to hide inside.
Super romantic!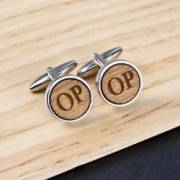 Wooden Anniversary Cufflinks
$35.99
Personalize the wooden cufflinks with his initials.
Perfect for your 5th Anniversary which is traditionally celebrated with wood.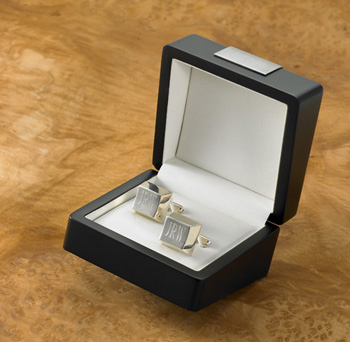 Silver Initial Cufflinks
$53.99
The classic silver cufflinks are engraved with his initials.
Perfect for your 25th Anniversary.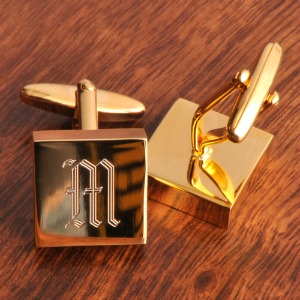 Personalized Brass Cufflinks
$29.99

Your 21st Anniversary is celebrated with brass.
These cufflinks are customized with his initials.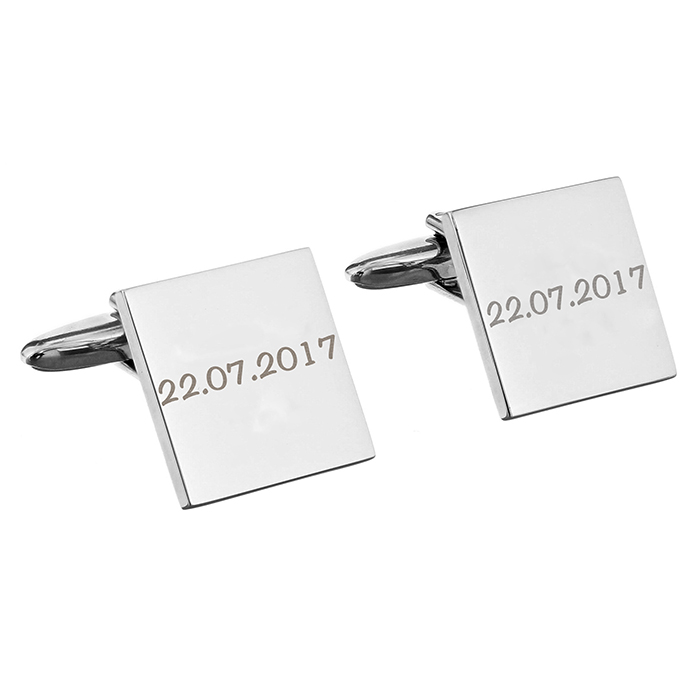 Wedding Date Cufflinks
$39.99
Wedding Date cufflinks are a great gift for a groom but also perfect for your husband on your Anniversary.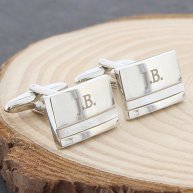 Engraved Pearl Cufflinks
$39.99
Pearl Cufflinks for your 30th Anniversary and engraved with his initials.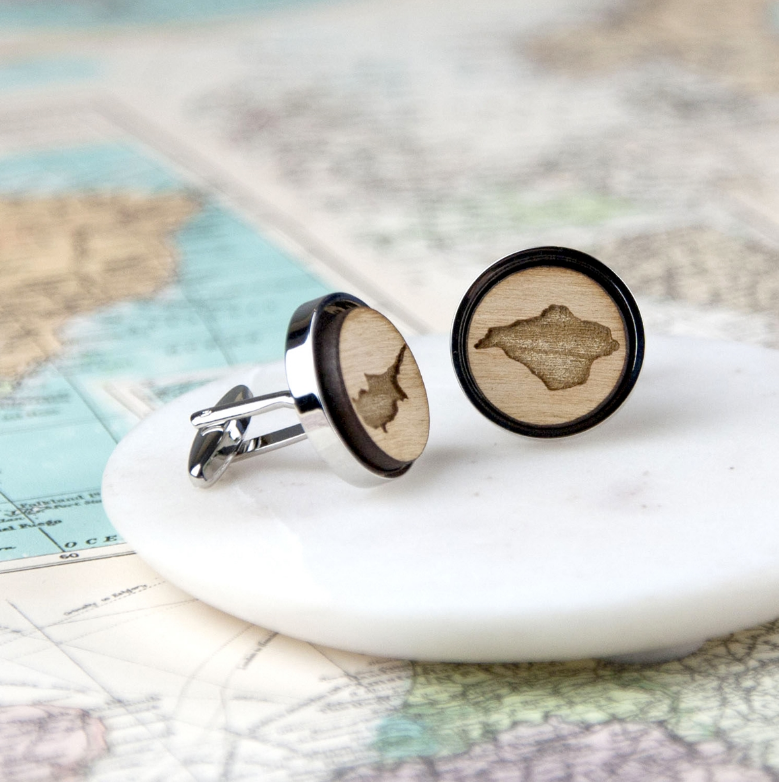 Map Cufflinks
$45.95

Personalized Wooden Map Cufflinks with your favorite places or your home States, Island or Country.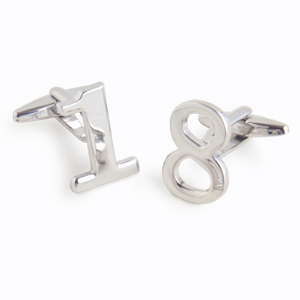 Anniversary Year Cufflinks
$24.99

Cufflinks to match your Anniversary year.
Secret Love Note Cufflinks
One of the most popular gifts to buy in our store are the Secret Message Cufflinks.
These silver plated cufflinks can be personalized with your husband's initials which will look very smart.
But the best bit about these cufflinks is that they can hide your very own paper love notes.
Add an "I Love You" or change your message every day!

Anniversary Year Cufflinks
If you are not sure what to get your husband this year for your anniversary you could make sure he doesn't forget which year you are celebrating!
These would look great if you are celebrating a big anniversary with a party.
These Anniversary Year Cufflinks can be a combination of two numbers;
the year you met
your anniversary year
or both of your's lucky number

Personalized Cufflinks
Anniversary cufflinks for your man are a great gift and one that you know he will treasure, you may have bought him a set for your Wedding Day and these will add to his collection and maybe more wearable.
---
Find Your Perfect Anniversary Gift
Contact Us | Privacy Policy | Affiliate Disclosure|Anniversary Blog
Terms & Conditions | About | Advertise With Us | Site Map