Learn To Dance For Your Wedding Anniversary Party
How the gift of dance could be the Anniversary Gift you have been looking for
Suzanne from DanceClass.com tells the tale of how it's never too late to learn to dance - and how your anniversary could be the excuse you've been waiting for to find your dancing feet.
I had a letter from a gentleman well into his seventies.  He wanted to tell me what learning to dance had meant to him.
In it he told me that when he met his future wife, it was at a dance. 

It was the 1950s, so the dance halls were where you went to socialize.  He spotted her immediately - she was a wonderful dancer.  But, he told me, he 'had two left feet'.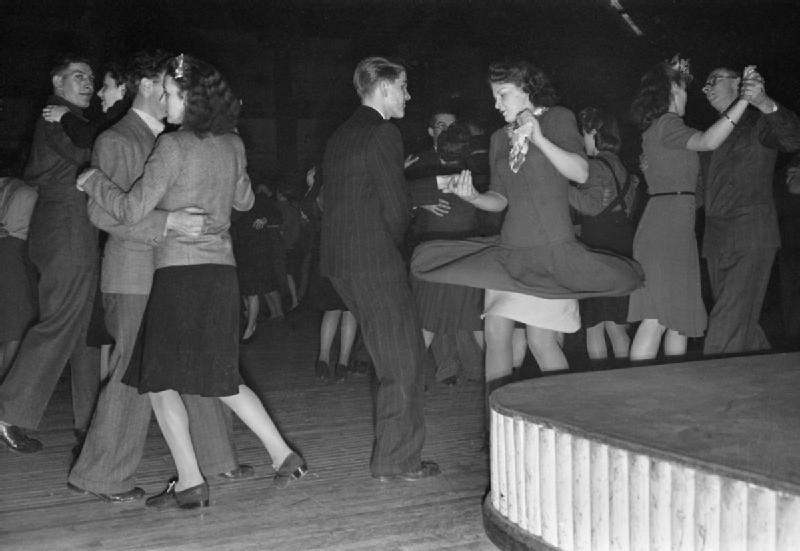 In spite of this difference, they fell in love, and married.  His wife's love of dancing never left her, but he never learned how to and was never able to dance with her.  She didn't mention it, but he had always felt that she was a little sad about this.

Since they had a very modest wedding, they decided that they would have a grand party for their 50th wedding anniversary.  Friends and family from far and wide would be there, and all their children, grandchildren and their first great-grandchild, too. 
His wife shopped for a beautiful outfit.  They chose a stunning hotel venue and a delicious menu.  The champagne would flow.  They planned to have the night of their lives.
But he knew that in spite of all the glitz of the occasion, there would be one thing missing - he felt that there should be a 'first dance' just as a newlywed couple would have.  And he instantly knew exactly what gift he should give his beloved wife.
Unbeknownst to her, he got our Ballroom dance for beginners DVD.  He hid it.  Every time he knew his wife would be out for an hour, he put it on.
Step by small step he followed the instructions.  He kept to just the most basic part of the dance - no turns or fancy holds, just the basic waltz.  He did this for several weeks, repeating the same few steps over and over.  When he was brushing his teeth, or standing at the stove, he'd pace out the few small steps he was learning, keeping the waltz rhythm firmly in his head.   1-2-3, 1-2-3.
At this level, he found it easy to learn on his own.  And he was confident that as his wife had been such a lovely dancer, that she would have no trouble at all remembering the waltz steps. 
 And so he practiced and practiced, every moment he got, until he knew it by heart.
May I Have This Dance?
The day of the party went like a dream.  A magical setting, and all their loved ones having a wonderful time - they couldn't have wished for anything better.  But Jack had one more gift to give.
After their meal and the champagne, in the twinkling candlelight, he stood and gave a little speech.  He thanked his wife for her love and companionship, for their 50 years together, and spoke of his love and admiration for her. 
But, he told the guests, he felt that there was one thing that had been missing from their happy married life, and it was a regret that he was now able to remedy.
"Because, although I know I'm 50 years late with this gift, I think it's the best one I've ever got you.  My darling wife, may I please have this dance?".
On cue, the band started to play a waltz.  And Jack took his wife's hand in his, led her to the dance floor, took her in his arms, and danced with her.
Learning To Dance Can Change Your Life
I have tears in my eyes just typing this as every time I think of this gentleman's story I find it incredible moving. 
That one simple gesture, being able to take your beloved in your arms, smile into their eyes and dance with them, it's so simple and so beautiful.
And the end of the story?  Jack's wife had absolutely no idea of his plan - nor did anyone at the party (apart from the band).  He had learned the basic steps all by himself, and danced them with confidence.  His wife has said that although they danced together for just a few minutes, it was one of the happiest moments of her life.
She and Jack signed up to lessons at a local dance studio shortly afterwards and now dance together several times a week. 
Jack freely admits that he won't ever be a fantastic dancer, and doesn't care.  The pleasure he has got from learning those first few steps, that night at the party and now dancing a little with his wife, he struggles to put into words.  But he sums it up well.
"I never felt so much like a man than when I took my wife in my arms and danced with her.  It's a wonderful feeling - everyone should experience it. 
A lot of people have 'learn to dance' on their bucket list - I say get on and do it.  I ticked that one off in style!"
Thank you to Suzanne and especially Jack for sharing that story with us. 
It just goes to show that an anniversary gift doesn't just have to be something you buy, but something that you give from your heart.  And I just can't think of any way better to express your love for your partner than to dance with them.
The DVD Jack used is the Ballroom for beginners DVD which includes full classes in both the Waltz and the Foxtrot.
Or try the Latin dance for beginners DVD if you want something a little faster, as it features classes in Cha Cha and Swing dancing.
For each dance you get to learn a full routine from start to finish, taught by Dancing with The Stars pro-dancer Brian Fortuna, and extras that include a special wedding dance section on how to add the finishing touches to your routine (like when to have that all important kiss!) 
Each DVD is $49.98 or try both with this special offer for Anniversary-gifts-by-year readers and get a 20% discount.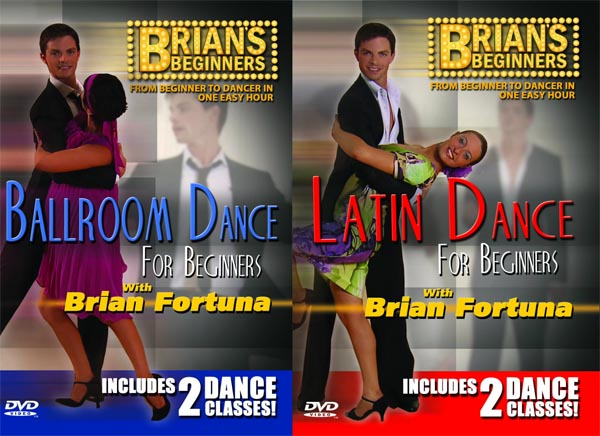 ---
Contact Us | Privacy Policy | Affiliate Disclosure|Anniversary Blog
Terms & Conditions | About | Advertise With Us | Site Map