Romantic Easter Ideas
Try out some of our Romantic Easter ideas this year to have fun with your love.
Aphrodisiac Chocolate Eggs
The Aztecs may have been the first to record the wonders of the cocoa bean and sexual desire but chocolate holds a special place in the heart of most of us!
And since the Aztecs, scientists have shown that Phenylethylamine is present in chocolate in small quantities. This is the chemical released into our brains when we are in love. Although they also showed that the amounts are so small it will probably just make you feel happy.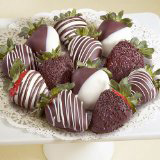 Happy is a good start for a romantic celebration.

And there are lots of ways to make your Easter Egg romantic...
you could have your own message added to the egg in icing
or their name with lots of kisses 
you could choose their favorite chocolate as an Easter Egg
Or you could hide a bunch of mini Easter Eggs all over the house for them to find, add to the excitement by leaving clues and little messages with them too.
Or how about the classic chocolate dipped strawberries?
Romantic Easter Egg Hunt
This will be fun...
Use the Easter Egg hunt kits and fill each egg with
a love note 
or a cute chocolate (see above for why!)
sexy messages
or a love token
Easter Love Tokens
Spoil your love with a book of tokens that they can exchange for all sorts of things ;-)
Breakfast in bed
A movie night
Their favorite take-out
And lots more ...
Your Very Own Faberge Egg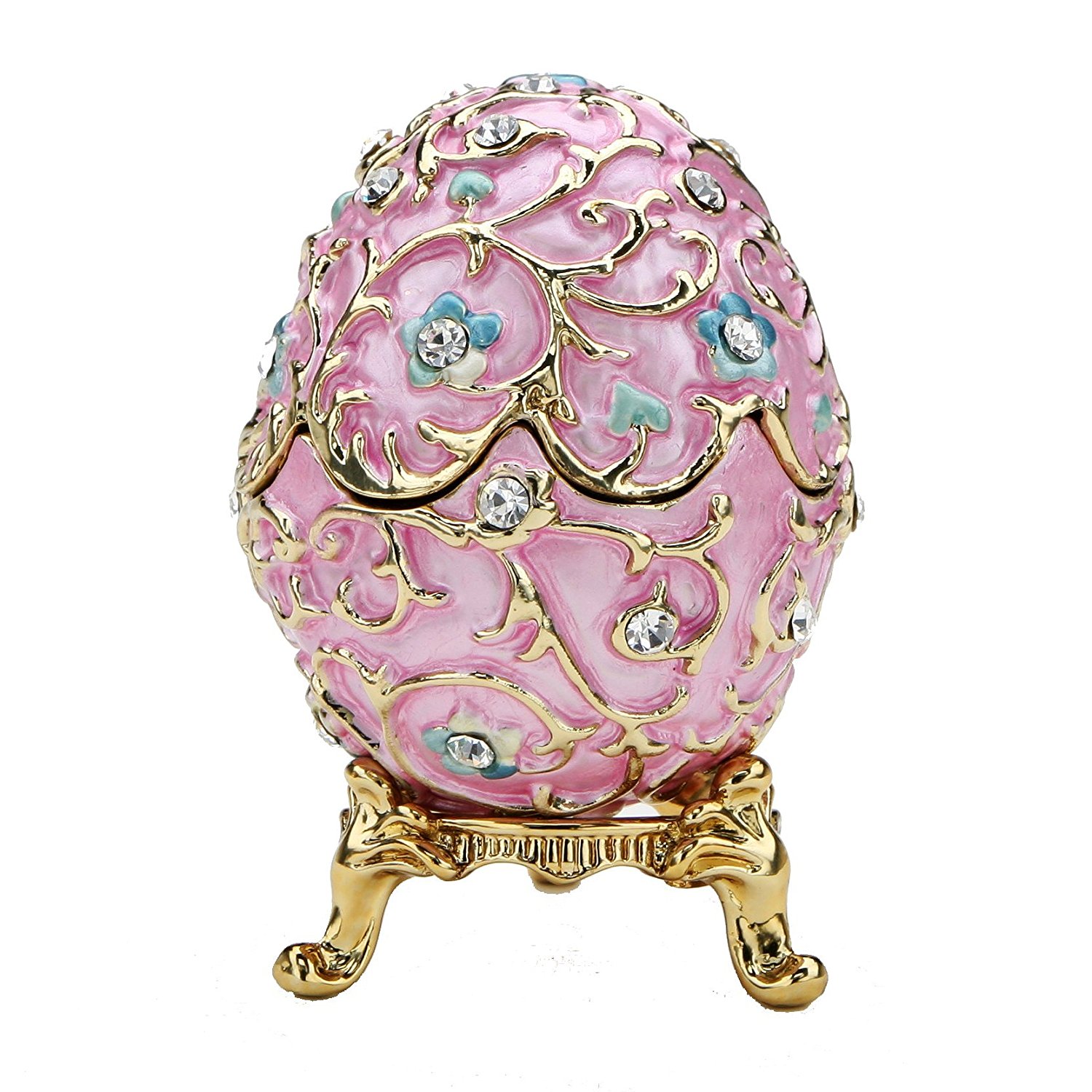 The iconic jeweled Faberge Egg is probably one of the most romantic Easter gifts ever given.
The first Faberge egg was created in 1885 for Tsar Alexander III for his wife the Empress Maria Fedorovna who loved it so much that they started a tradition and a new one was created every year.
We are not imagining that you would gift one of the originals but there some beautiful replicas available on Amazon.
You could start your own annual Easter tradition!
Romantic Easter Basket
An Easter basket filled with all of their favorite things would make a great gift.
And you could theme it for a cosy night in, or an Easter picnic, just think about what you love doing together.
An Easter Getaway
An Easter Getaway is a great big romantic gesture and one that you can both enjoy.
Make it a City break or a sun filled weekend.
There are lots of ideas here...
Easter Flowers
Fill your house with Easter flowers, from Daffodils to Easter Lilies they are all gorgeous and will make your home an explosion of loveliness.
Easter Breakfast In Bed
What better way to start your Easter weekend with breakfast in bed with your love.
You could even draw cute faces on the boiled eggs or a good morning lovely.
Or a cup of coffee in bed with morning cuddles before the day begins.
---
Contact Us | Privacy Policy | Affiliate Disclosure|Anniversary Blog
Terms & Conditions | About | Advertise With Us | Site Map