Wedding Anniversary Candle Ideas
A wedding anniversary candle can be used for a number of things; you could include one as
Vow Renewal Candle
You may have heard of a Unity candle ceremony at a wedding which is when one main candle is lit by the bride and groom using their own separate candles. It represents the bringing together of the two families.
At your vow renewal the two of you are already a family but there will now be new people in your family since your wedding day, the most obvious being your children!
As part of your anniversary ceremony you could have yourselves and your children light the unity candle showing the strength that you have together as a family.
Love Burns Bright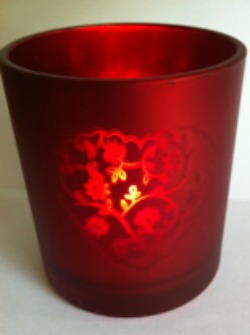 Many people purchase special candles that are used only for their anniversary. They light each year to show that their love is still as strong as when they were first married and that they have had the joy of celebrating another year together. You can purchase these candles or you can make them yourself easily. There are a number of candle making kits that you can use to make yours, you could decorate it with dried flowers or confetti. Use melted wax to attach the items to the candle and then put a coat of wax on the top to ensure they don't get damaged. Be careful with the hot wax and make sure you buy a nice big candle to keep on going!
Technology has increased the versatility and the novelty of a wedding anniversary candle. You can have a picture of the two of you (not my favorite idea as you would then see yourself melt!), or you could have the date and their names.
Anniversary Candle Favors
Many people have anniversary parties to celebrate milestones, as with most parties it is traditional to have favors, which are passed out to all the guests as a reminder of the party and as a way of saying thank you for attending. Favors can be just about anything and a wedding anniversary candle is a great favor for anniversary parties. You can have the candles engraved or designed with the initials and date or the names of the couple.
A great place to find lovely Anniversary Candles on Ebay, if you follow the link it will take you straight to what is on sale now. You can personalize your favors with clear backed stickers and add your anniversary to the candle or your initials.
Candle Gifts
Candle light adds a big touch of romance and a beautiful candelabra or candle holder would make a great gift for a romantic couple for their cosy night in!
---
Contact Us | Privacy Policy | Affiliate Disclosure|Anniversary Blog
Terms & Conditions | About | Advertise With Us | Site Map