Romantic One Month Anniversary Gifts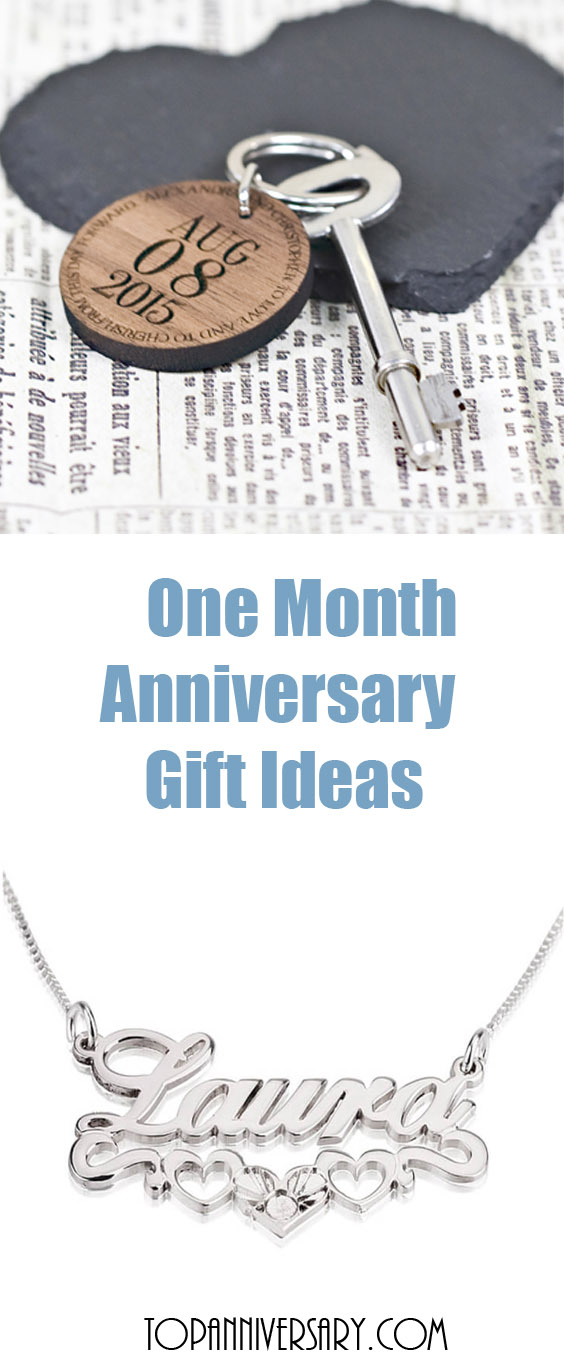 Your new love or marriage has made your Heart explode with happiness and you have already been seeing each other or have been married for a whole month...
... where does time go when you are having fun?
So to mark the occasion here are lots of One Month Anniversary Gifts that they will love. 
It's all about making your love feel extra special and for them to know how much you feel for them.
Personalized One Month Anniversary Gifts
You can have such fun with a personalized gift and you get to write exactly what you want ...
Thanks for swiping right
It started with a kiss (great song by Hot Chocolate by the way)
30 days of wonderfulness
Happy One Month Anniversary, here's to lots more!
One month ago you made me the happiest person alive ;)
One Month Anniversary Gifts For Him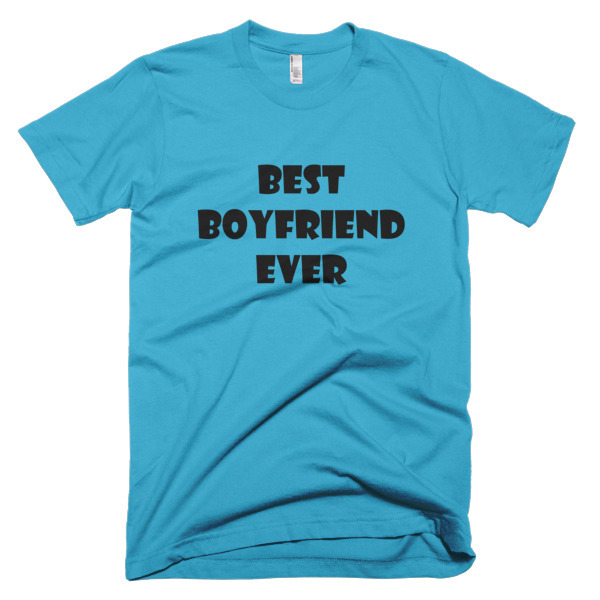 Best Boyfriend T Shirt
$23.95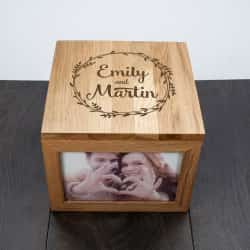 Anniversary Photo Box
$69.99
One Month Anniversary Gifts For Her
Best Girlfriend T Shirt
$23.95
Message In A Bottle
$35.95
DIY One Month Anniversary Gift Ideas
Take a copy of the month on the calendar that you met and draw a big red heart on the date you first met or chatted to each other and frame it.
Buy a small notebook and fill it with yoru dates you have been on so far
Fill a jar with 30 reasons why you love them, all written on paper hearts or post-its
Fill a jar with Hersheys' kisses and add a label "Kisses for when I am not with you"
Print your favorite photo of the two of you and frame it for them
Organize a romantic picnic just for the two of you
Plan a weekend away
Go back and have a date where you first met
Quotes To Celebrate One Month Together
One month ago I never realized how important you were going to become to me.
You change my world with just one smile, you took my heart with just one kiss.
It started with a kiss
It's amazing how one day a person walks into your life and you wonder how you ever lived without them.
Together is already my favorite place
Happy Anniversary to the person I want with me for the rest of my life
The start of our Love Story is my favorite
2,592,000 seconds since the moment we met.
Celebrating your one month anniversary is such a sweet and lovely thing to do. 
And it shows a commitment to each other, so don't just let the day go without doing something. Even if it is a text to wish them Happy One Month Anniversary - you will never get the same chance again!
This is the start of a great relationship, show them how much they mean to you.
---
Contact Us | Privacy Policy | Affiliate Disclosure|Anniversary Blog
Terms & Conditions | About | Advertise With Us | Site Map