Advice For A Happy Marriage
When you are looking for good advice for a Happy Marriage some of the best people to ask are those that have experienced a long and happy marriage themselves.
So, we asked couples who have celebrated their 60th Anniversary and beyond for their top tips and their secret to a successful marriage.
You may be surprised with some of these!
Top Tips For A Happy Marriage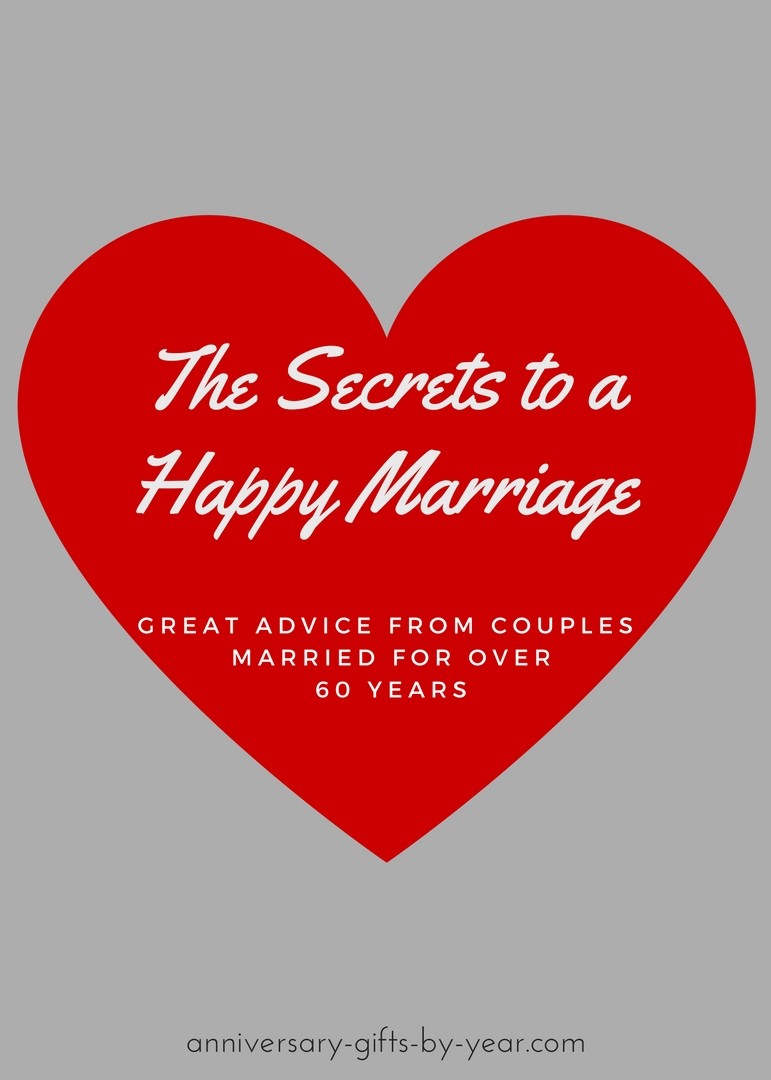 All the couples we spoke to and read about say they have had their ups and downs and that it hasn't all been easy but it has been worth it.
"The secret is to give a little, rather than resist and stick it out"
Mr Cousins offering his tip for a long and happy marriage when celebrating 60 years with his wife. [1]
"There's no secret," Elwood said. "It's family and love." 
"always try to be kind and look after each other." said Marion 
Affection
Give and take
Trust
Cllr Turner said: "We have had total trust with each other all our lives."
Respect
Tolerance
Determination to stay together whatever life throws at you
Be there for one another
Mary said the secret to their long-lasting marriage (70 years) was to be there for each other when they needed one another – and the fact that they share the same hobbies helps. 
Support each other
Enjoy doing things together
Also have independence
Good sense of humour too
Family and friends
Malcolm said: "If you have a problem they are the first ones to put an arm around your shoulder." 
Don't sweat the small stuff
Talk
And how about that age old piece of advice on not going to bed on an argument?
For some it has worked a dream and for others not so! Couples do argue, bicker or disagree - some, more so than others but as long as it is all forgotten the next day all is well.
The one theme in all of their advice is stick with it, and work at your marriage.
Would love to hear what your top tips for a Happy Marriage are...
---
We deliver Anniversary Gifts to USA & UK, Europe, Australia

Contact Us | Shipping & Returns |Privacy Policy | Affiliate Disclosure|Anniversary Blog
Terms & Conditions | About | Site Map