Anniversary Gifts While Deployed
Being deployed and away from the love of you life is tough and so is staying at home and missing them, especially when it is your Anniversary.
It is your special day and even though you are miles apart there are lots of ways to show them how much you love and miss them.
1.       A care package is sweet and lovely Anniversary Gift while deployed and perfect as you can send them all of their favorite things in it too...
photos of you, 
a cake you have made, 
candy, 
a homemade gift 
DVDs
and any of their favorite toiletries.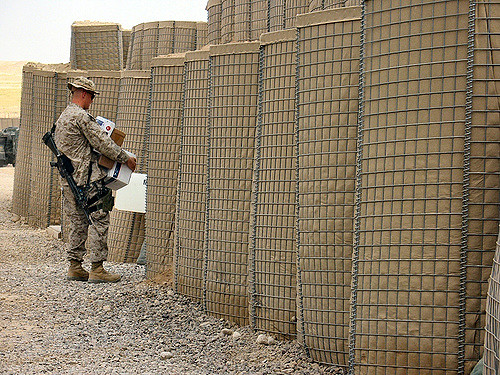 Photo by Jayel Aheram
2.       Flowers can be delivered virtually anywhere in the world and they are sweet and romantic.

3.       An extra long skype call where you have time for each other, as if it was a romantic date.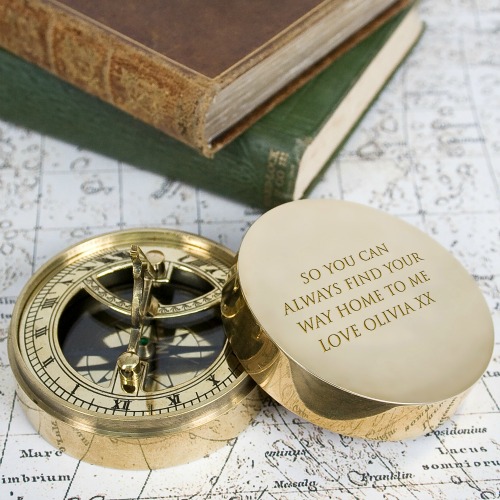 5.       A framed photo of the two of you.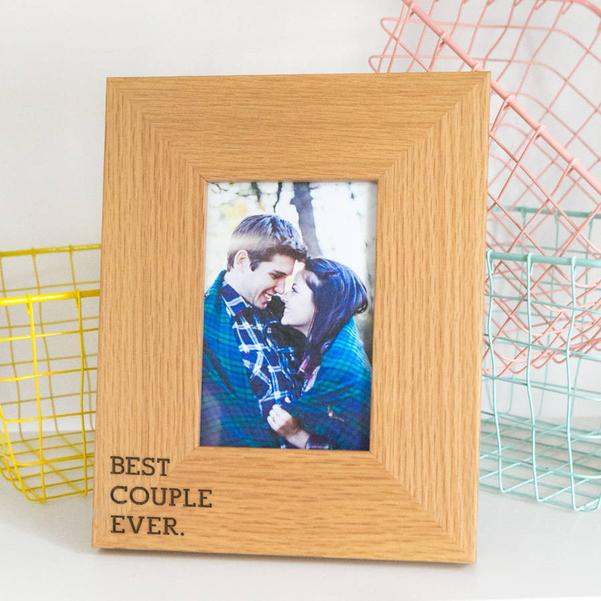 Best Couple Ever Frame
$35.95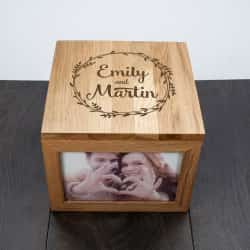 Anniversary Photo Box
$69.99
6.       Tickets to see something when they get back, as an extra thing for you both to look forward to.

Your favorite sports team
A concert you have always wanted to see, plus you could send them a copy of their latest cd as your Anniversary gift along with the tickets. Or you may want to keep the tickets at home and send them a copy, you never know where they may get lost otherwise!
7.       A jigsaw puzzle showing your home,
It will keep them busy during their time off and they will love the personalized surprise their jigsaw will show when they have finished it.
8.       A best hubby or best wife ever t-shirt because we all need to hear our fantastic we are!

9. Or how about a personalized Anniversary book or coupon book to show them how much you love them.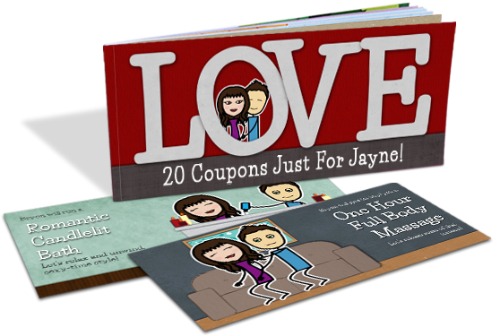 10. Anniversary gift ideas to send to your wife if you are away could be...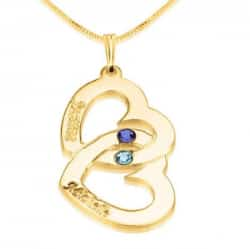 Personalized Heart Pendant
$69.95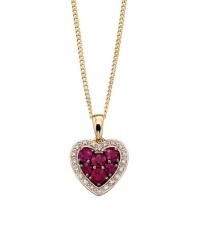 Ruby & Diamond Heart Necklace
$375.95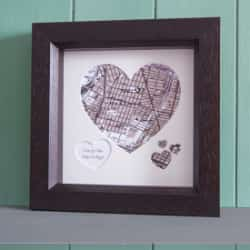 Anniversary Heart Map
$69.95
Wishing you both a speedy return to each other, Happy Anniversary from all of us.
---
We deliver Anniversary Gifts to USA & UK, Europe, Australia

Contact Us | Shipping & Returns |Privacy Policy | Affiliate Disclosure|Anniversary Blog
Terms & Conditions | About | Site Map