Home > Personalized > Coupons
Personalized Anniversary Coupons
Are you stuck on what to get for your anniversary gift?

Need inspiration and a cute gift that won't cost the earth and will be fun too... and maybe just a little bit naughty as well?

Then we have just the thing, your very own personalized anniversary coupons and they are adorable. The graphics are fab.

This way you are gifting time together for your anniversary which has to be the best gift.
Start by creating your own character, you can choose who the coupons are from and who they are for.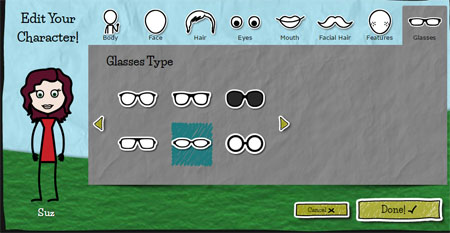 As you can see personalizing your own character is really easy, I thought I looked quite glamorous.
Next, create who you are gifting your love coupons too.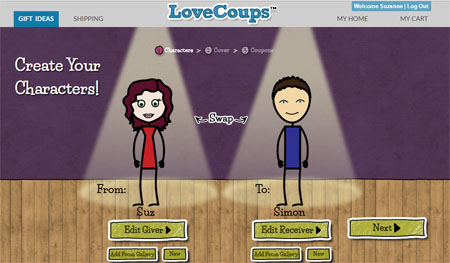 And then for the really fun bit where you get to choose the coupons for your book. I had such a laugh with this and quickly avoided the one that was "Suz will be your slave for the day" - I love him but I want to have fun with this too! ;)
They do have lots of different coupon ideas to choose from covering nearly all activities you could possibly imagine and they will definitely last through the year, that's unless Simon plans on spending all of his coupons at once.
Which is quite possible...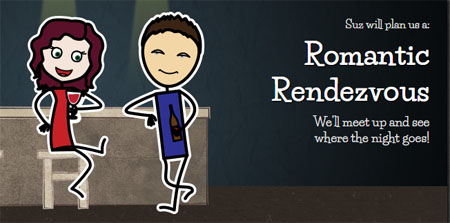 These personalized Love Coupons are available here, and don't forget to use the coupon code at the top of the page for 10% off your order.
Have fun with this one and a Happy Anniversary.
---
We deliver Anniversary Gifts to USA & UK, Europe, Australia

Contact Us | Privacy Policy | Affiliate Disclosure|Anniversary Blog
Terms & Conditions | About | Site Map