Star Anniversary Gift Ideas
There is lots of choice when you are looking for a Star Anniversary Gift
But which Star Anniversary Gift is perfect for you?
An anniversary star map
An Anniversary Star Map is one of the most popular star gifts on Etsy at the moment which is completely understandable as it is magical.
It represents the connection of you both to the universe enabling you to see the exact stars that were twinkling down on you on your special day. 
Sounds perfect ... and it is if you met, were engaged or married at night time! If any of these life changing occasions happened during the day your star map will be quite empty.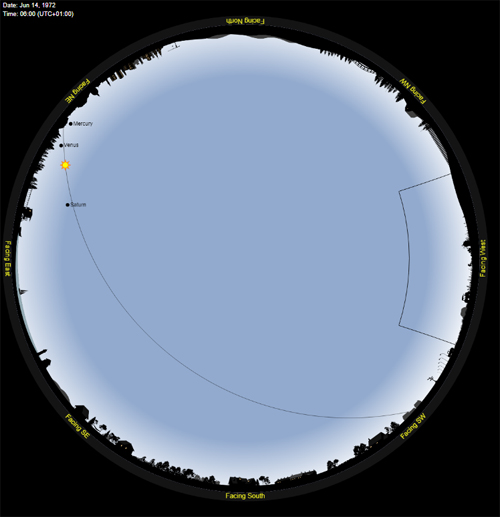 An example of this is a great day and time in June 1972 where there aren't many stars out! However, you can see the Sun, Mercury, Venus and Saturn, it's still pretty cool but probably not the star map you imagined.
We created this map using the interactive star chart from Sky & Telescope, you can put in your zipcode, date and time to see what your map would look like.
If you are lucky enough for there to be stars then this makes a great gift and there is lots of choice on Etsy.
Your Own Anniversary Star
Having a star named after you or after you both is pretty neat and the idea that you can both look up at night and spot your star would be very special.
Unfortunately, it is very unlikely that this would be possible.
The International Astronomical Union is the International body that was set up in 1919 to safeguard the science of astronomy and they name the stars based on scientific evidence, most of them are just numbers.
There are a number of companies that say they can name a star but in reality these are not official. They are however a fun gift, as they come with your star and a certificate but that is all.
You could instead look up into the night sky and choose your favorite. Since I was a child the three stars of Orion's belt I have always considered to be my stars. I look for them whenever I am travelling and my kids know that they are my stars. Obviously they are not really mine but they make me happy knowing that they are up there.
When you have chosen your favorite star you can look it up on one of many star gazing apps that are available, that way you will be able to find it again next time you look.
The best way to see lots of stars is by going somewhere remote that doesn't have much light pollution, definitely take a blanket with you and a flask with something hot. The first time we went star gazing we saw lots of planets which was incredible and we have also been lucky to see shooting stars, meteor showers and even satellites. It is a really fun date night idea and will be one of the most memorable Star anniversary Gift ideas.
Star Anniversary Gift Ideas
There are of course lots of Anniversary Gifts with stars on that will be perfect and gifts that sparkle like stars.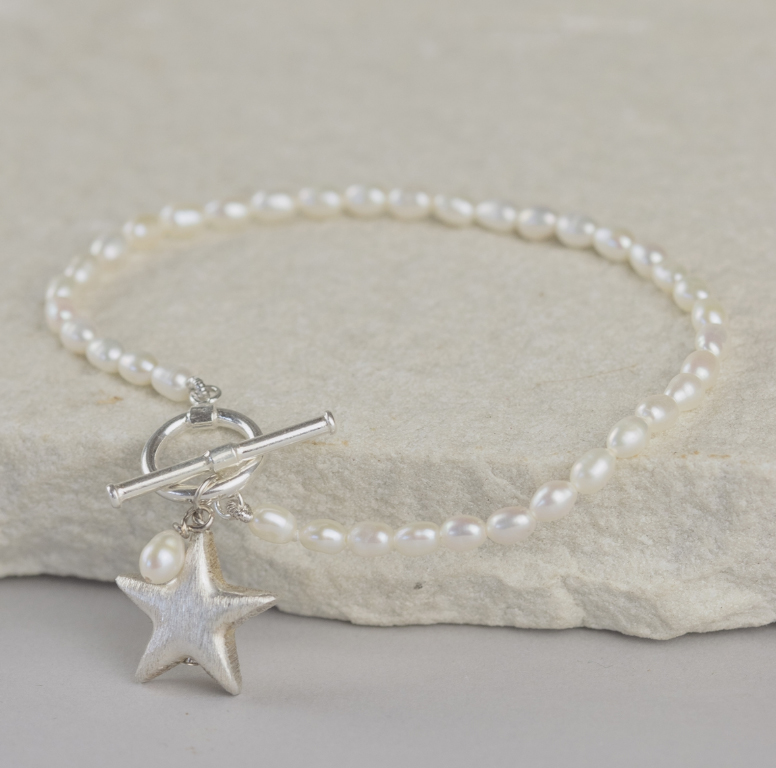 Engraved Pearl Star Bracelet
$79.95
Anniversary Diamond Earrings
$235.95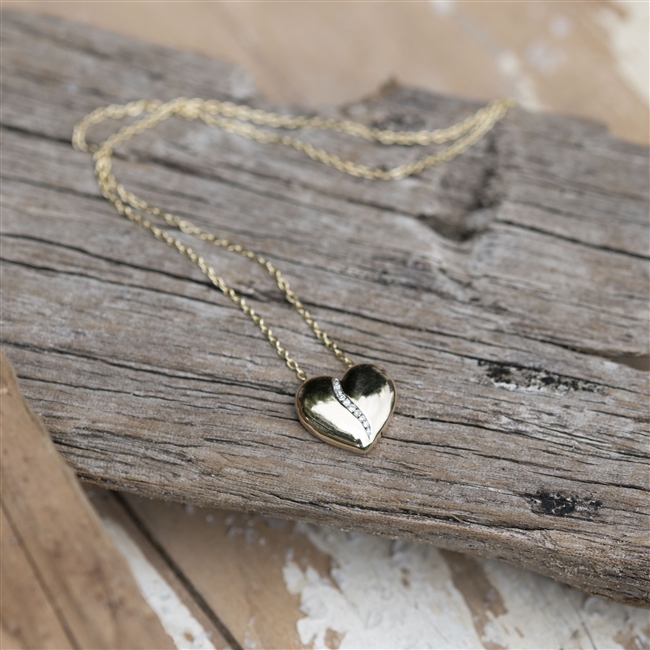 Anniversary Diamond Necklace
$279.95
---
Contact Us | Privacy Policy | Affiliate Disclosure|Anniversary Blog
Terms & Conditions | About | Advertise With Us | Site Map