Anniversary Gifts
›
Directory
› Meanings
Anniversary Meanings - What Does This Year Mean?

Just like there are lots of anniversary lists, there are also lots of anniversary meanings.
The most basic meaning is that as the years of your relationship pass and you grow as a couple, so do the gifts that are associated with each year.
Meanings By Year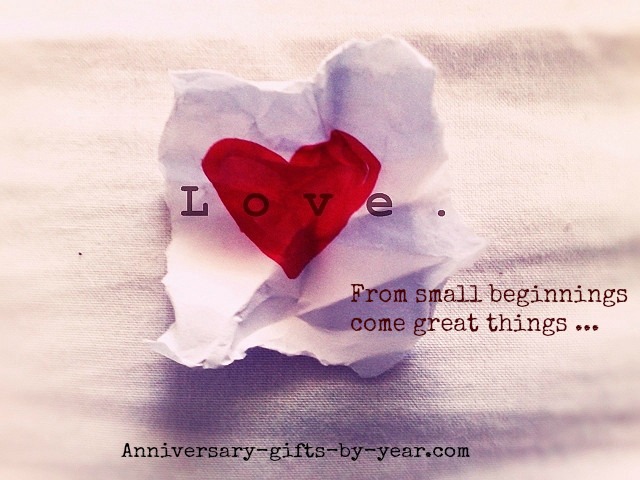 Photo by Camdiluv
However a lot of great things are made with paper, items that have changed the world and so it can also be thought of as one of the most valuable gifts that you can give. Your 1st anniversary is just as valuable, as it is the first of many.
How To Add Meaning To Your Anniversary Gifts
Adding romance and meaning to your Anniversary Gifts is fun, here are some lovely Anniversary Gifts that would be perfect for every year.
Your two hearts together forever in this silver necklace.
Personalized with both of your names and your birthstones, this makes a treasured Anniversary Gift.
Sweet dreams with these personalized         pillow cases!
Because sometimes you need to be more     direct ;-)
Lots of very cute pillowcases and throw pillows with lots of sweet Anniversary messages here.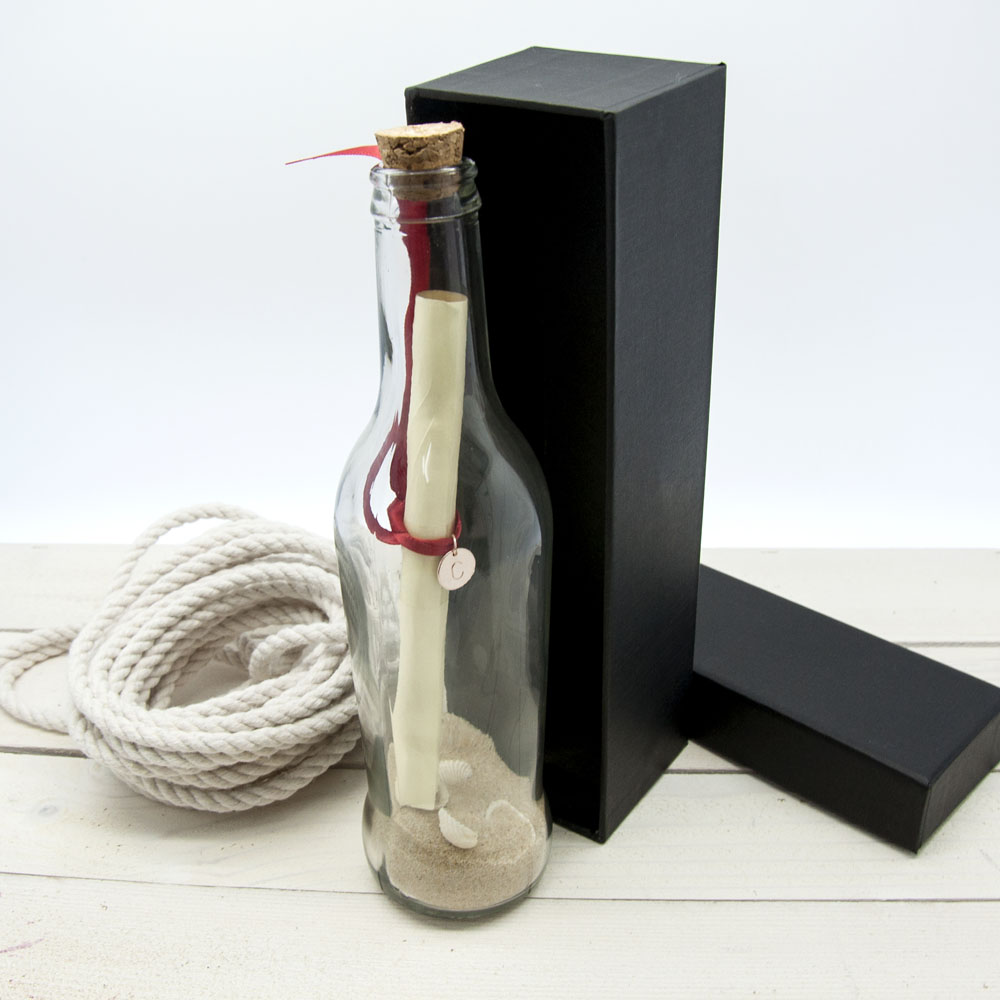 Your Very Own Love Message In A Bottle
One of the most romantic gifts is a love letter straight from your heart.
We will print your love letter and seal it in a bottle, for your love to open up and treasure forever.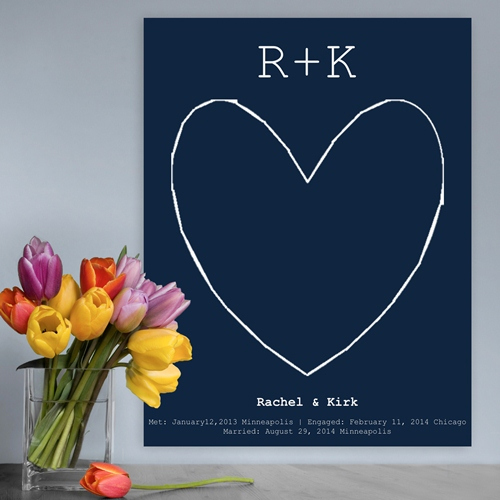 Your Love Story is what has made you as a couple, it's unique to you and we imagine it is your favorite love story of all time.
This Personalized canvas shows your important dates and where it a ll began.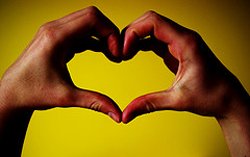 The fun part about choosing your gifts according to the lists is that some years it can be tricky, what do you buy the city loving couple when it is their straw anniversary? You could go out and buy great seats to the latest show or treat them to a table at the latest restaurant - all are lovely but if you could find the perfect gift from this years meaning that would be the icing on the cake. As well as the restaurant and the show!
The anniversary meanings come from the traditional and modern lists and you also have the  flower list. The meanings on the flower list follow the meanings of the flowers, and they are beautiful.
Mix the lists up to find the perfect gift for your loved one each year, or set yourself the challenge of sticking with one list for every year. We are trying to stick with the traditional list - mainly because I never realised there were so many lists to choose from when we started our wedding anniversary celebrations and I am not too good when there are lots of choices.
To help you out we have put ideas for every anniversary, just go to your anniversary year to take you to this years gift ideas.
So, going back to the city loving couple, if you had a peek at the lists you will know that they are celebrating their 2nd anniversary. Fill a basket (straw) with lots of yummy goodies, if it is for your partner take them away for a romantic weekend in the countryside or arrange a romantic picnic with your hamper full of goodies in your own living room!
A bowl of strawberries would be yummy too - sorry couldn't resist the pun.
---
You may also like

---
Find Your Perfect Anniversary Gift
Contact Us | Privacy Policy | Affiliate Disclosure|Anniversary Blog
Terms & Conditions | About | Advertise With Us | Site Map