Anniversary Gifts For Children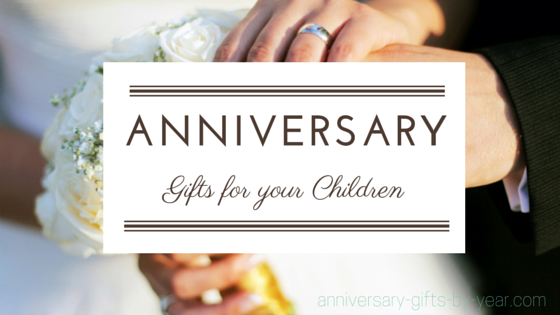 What Do You Get Your Children Celebrating An Anniversary?
When it comes to choosing an Anniversary Gift for your children there are a few key factors to consider;

It is quite likely you will be the only people that will remember their anniversary, apart from themselves. So it is important!
You are an important part of their lives and an Anniversary is the perfect time to show them how much they mean to you.

Your children may want or need a practical gift
Or they may like a more traditional anniversary gift appropriate for this year's anniversary.
One of the best ways to find out if they need a practical gift is to ask! Or you may notice that they could do with something.
Either way an Anniversary is a very appropriate time to give a more practical gift, without it looking a bit odd. Not all parents turn up at their children's houses with a new set of mugs or glasses for example.
However an Anniversary is a time of celebration and you could maybe include the practical gift with a gift from the traditional list too.
Anniversary Gifts By Year
Using the Anniversary Gift lists to find the perfect gift for your daughters, sons and their partners is a great way to add the theme to your gift.
And using the lists will make your gift even more special.
Either click on the links below or use our list below for inspiration.
Anniversary Gift Ideas For Couples From Parents
Here are some more classic Anniversary Gift ideas for your daughter and son and their husbands and wives.
1st Anniversary Gift Ideas
1st Anniversary is paper and this could be
tickets to see a show or their favorite team.
Their wedding photos in an album
A book of vouchers for babysitting, dog walking or gardening
A 1st Anniversary Journal for them to write down all of their favorite memories from the past year.
1st Anniversary Journal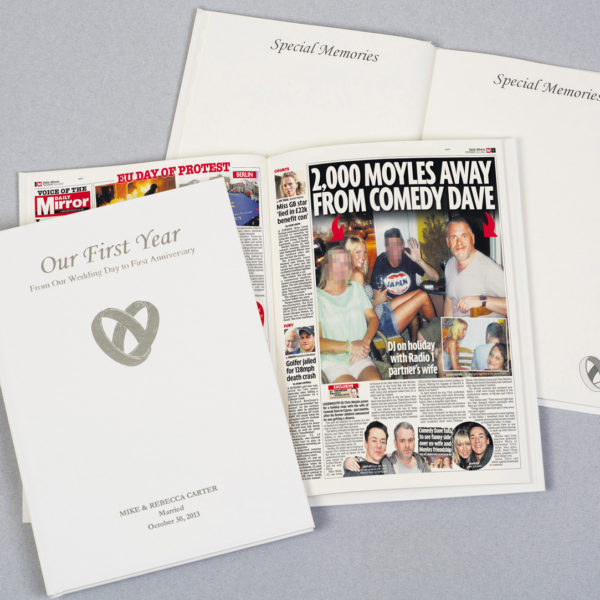 A First Year Anniversary Journal is a way for your children to remember their first year as a married couple.
It holds a copy of the newspaper from their Wedding Day and also has space for them to add their own memories and photos.
Personalized with their names and Wedding Date on the front cover.
Available to buy in our Anniversary Gifts store here.
2nd Anniversary Gift Ideas
2nd Anniversary is cotton
New set of table or bed linen
Matching t-shirts, seriously only Moms and Dads could get away with that!
New towels
Personalized Cotton Pillowcases
Personalized pillowcases are a fun 2nd Anniversary gift and there are a number of different designs to choose from in our gifts store here.
3rd Anniversary Gift Ideas
3rd Anniversary is leather
A leather photo-frame
Leather BBQ aprons are very cool at the moment
4th Anniversary Gift Ideas
4th is fruit or flowers
A basket of their favorite fruits or a jar of your best homemade jam – with the family recipe too
Flowering plants for their home
A bouquet of flowers the same as their wedding flowers. That's another classic that only Moms and Dads would remember.
Anniversary Gift Basket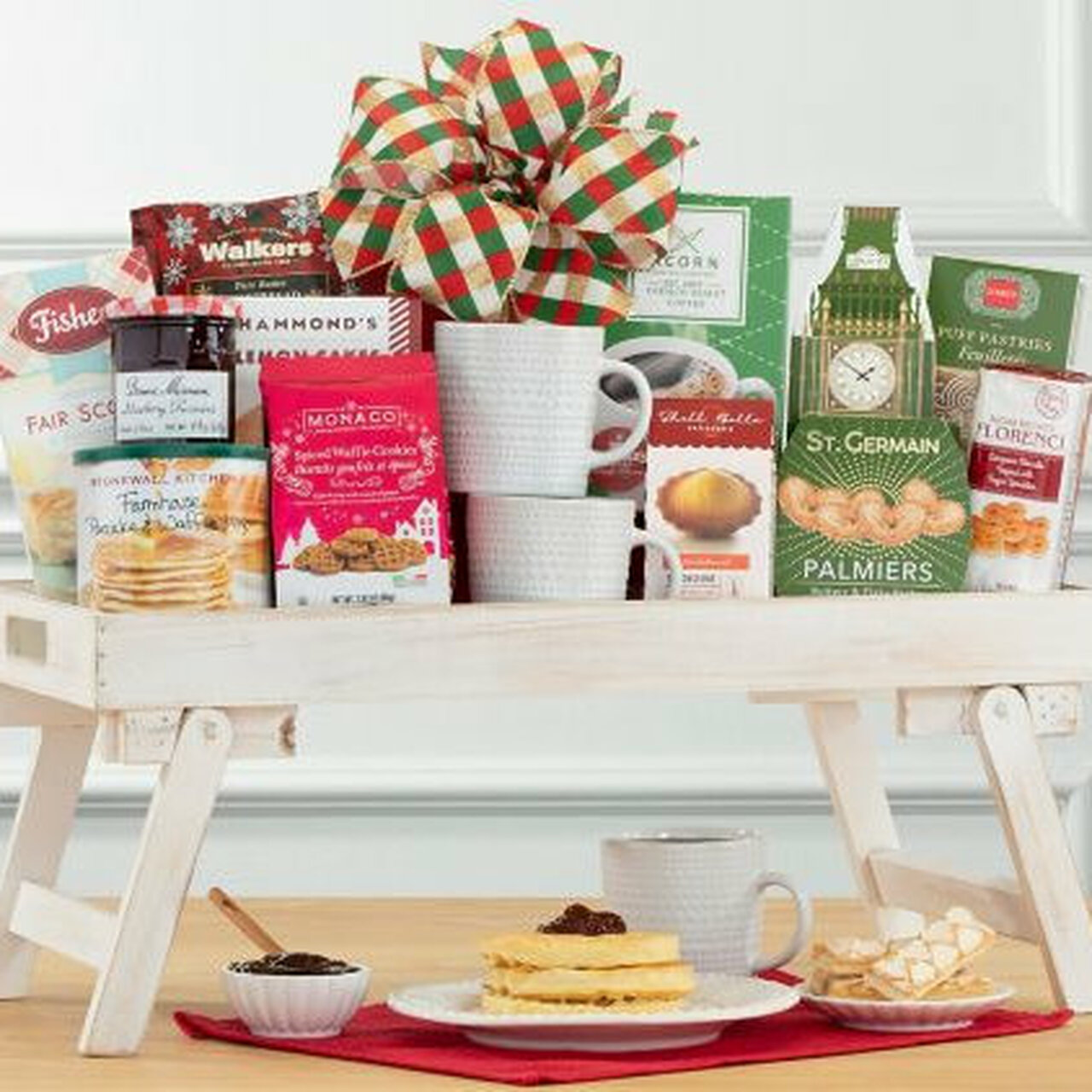 If you are unable to be with them for their Anniversary then a Gift Basket is perfect and you can choose one with their favorite things.
This Breakfast in Best Gift Basket would be a good start to the day.
5th Anniversary Gift Ideas

5th anniversary is wood

Wood is such a practical gift it could be a new chopping board,
 wooden handles utensils, 
bench for their back yard
home bar
furniture that they have been looking at
Wooden Photo Frame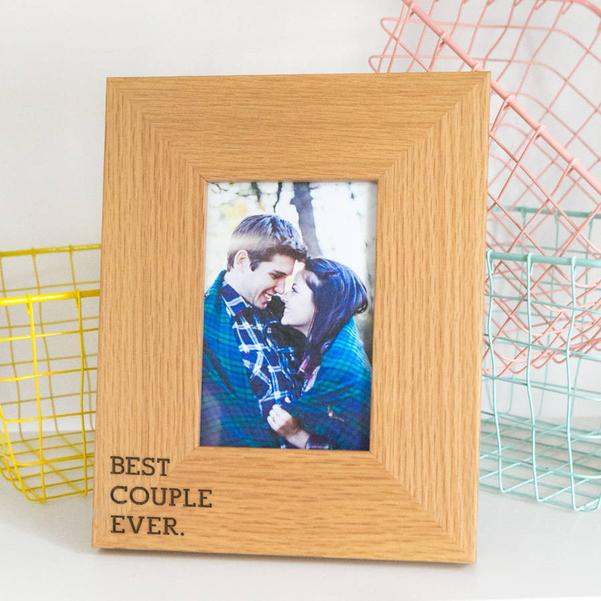 Your children are obviously part of the best couple ever and this wooden photo frame would look great at their home with your favorite photo of the two of them.
Available in our Anniversary Gifts store here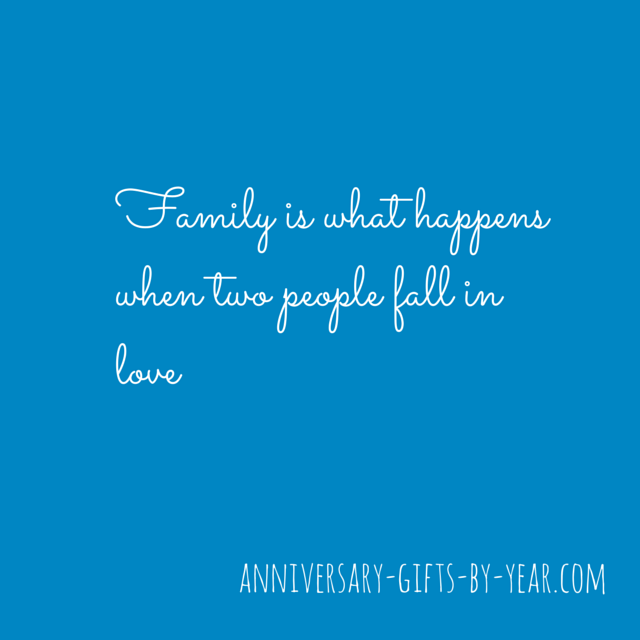 6th Anniversary Gift Ideas
6th anniversary is candy or iron
There are lots of iron kitchen utensils that they probably wouldn't buy yourself but would love to have.
Or iron candlesticks
Or a bucket of their favorite candy
7th Anniversary Gift Ideas
7th anniversary is wool or copper
This could be new throw blankets – make sure you check the color scheme that they would like! 
Or copper for some funky kitchen bits if they love cooking.
8th Anniversary Gift Ideas
8th anniversary is bronze
If they are into their sculpture then there are a number of bronze statues that would look great. 
Or you could have fun and fill a big jar or bottle with bronze coins.
9th Anniversary Gift Ideas
9th anniversary is pottery
They may need a few replacement plates, bowls or cups or they may feel that those they received for their wedding gift are starting to look a bit dated. They may even have had their eye on a new set, so best ask before you buy something so personal.
Or you could have some fun and buy them matching mugs!
10th Anniversary Gift Ideas
10th anniversary is tin

You could have loads of fun with this! Tins of food could be added to a gift basket of all their favorites. 
A new pan to cook them in!
11th Anniversary Gift Ideas
11th Anniversary is steel
Steel is great if your children love to cook as there are loads of stainless steel cooking items, 
Or you could go with the dark grey steel color and find items for the home that you know they will love.
12th Anniversary Gift Ideas
12th Anniversary is silk
Thinking about what your children would love – silk throws, pictures or cushion covers 
Or something to wear? There are lots of stunning silk scarves and ties, as well as silk jewelry that is very pretty.
13th Anniversary Gift Ideas
13th Anniversary is lace
Lace can come in many forms – a lace table cloth or mats, doillies, or bed linen. 
You may however find it easier to find a gift that they will love with a lace pattern or how about baking them an Anniversary Cake and serving it on a lace doillie?
14th Anniversary Gift Ideas
14th Anniversary is ivory
Real ivory is not a gift that you would want to gift, instead look at ivory color and find a gift you know they will love.
15th Anniversary Gift Ideas
15th Anniversary is crystal

Lots to choose from with crystal! 
Crystal wine glasses, a decanter, maybe even personalized glasses, crystal ornaments, 
binoculars if they love walking and nature, 
or a new camera. 
The last two fit the theme as they have lenses which at one point would have been made from crystal.
Personalized Crystal Glasses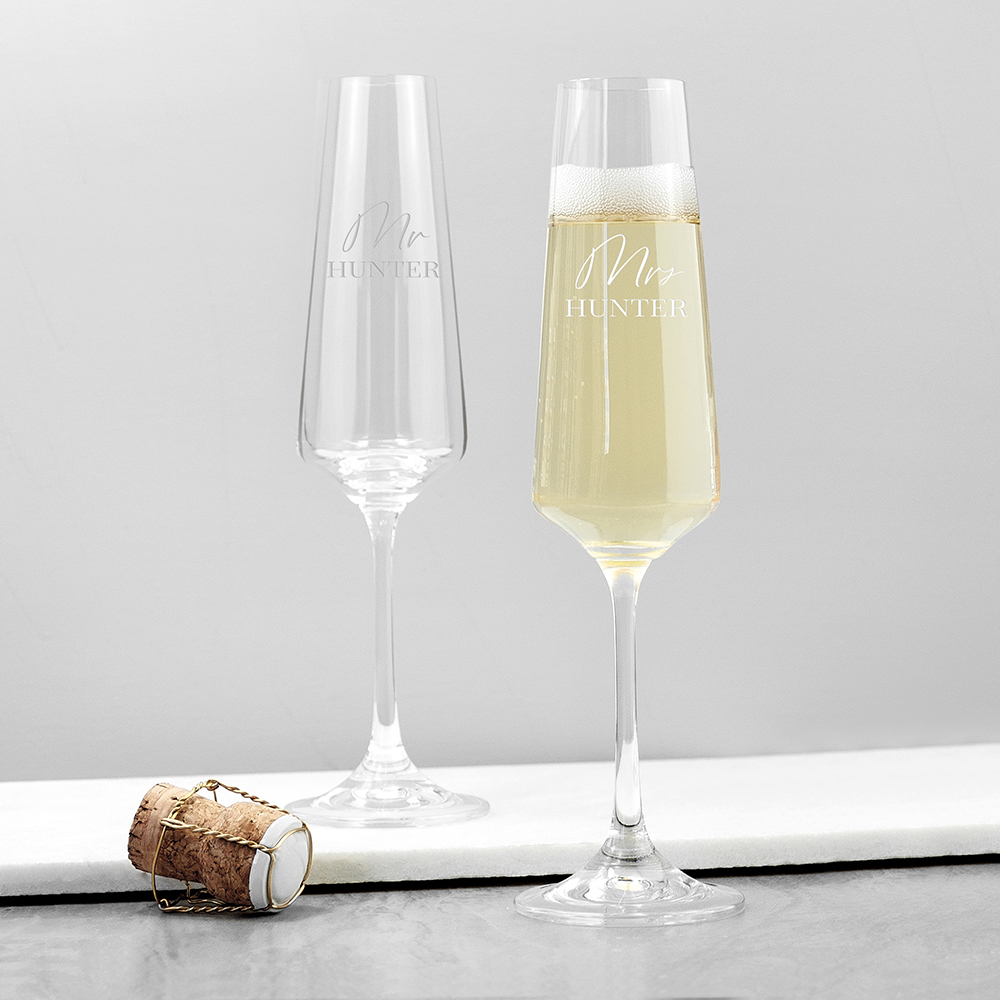 These personalized Crystal glasses have their names on them and are a great way to celebrate 15 years together.
Available to buy in our Gifts Store here
After the 15th Anniversary the traditional list moves to every five years rather than every year.
However you could fill the gap by using the gift ideas from the Modern Anniversary Gift List which have a gift for every year.
20th Anniversary Gift Ideas
20th Anniversary is china
China works in two ways – new crockery or treating them at their favorite Chinese restaurant.
25th Anniversary Gift Ideas
25th Anniversary is silver
This is a big anniversary and one that will bring back many memories from 25 years ago. You know these two better than anyone and you were there when they married. A family inspired gift would be perfect.
30th Anniversary Gift Ideas
30th Anniversary is pearl
Another big anniversary and this time you will probably want to go with the color pearl. 
Maybe a photo album filled with memories from the past 30 years.
40th Anniversary is Ruby
40th is ruby
Ruby is a fab color, a deel red and an obvious gift is a bottle of red wine, or maybe some new wine glasses.
50th Anniversary Gift Ideas
50th is gold

A golden anniversary and one to treasure.
A gold hamper
A gold frame with your favorite photos of the two of them
Gold rimmed glasses to toast the milestone Anniversary
---
We deliver Anniversary Gifts to USA & UK, Europe, Australia

Contact Us | Shipping & Returns |Privacy Policy | Affiliate Disclosure|Anniversary Blog
Terms & Conditions | About | Site Map