50 Anniversary Gifts
Ideas to help you find the perfect gift

Just because 50 anniversary gifts are traditionally made from gold it doesn't mean that they have to cost a fortune.
More often it is the gifts that come from the heart that are treasured the most.
We all need a helping hand to get inspired when it comes to choosing the perfect gift, here are 50 ideas that will start you on your way.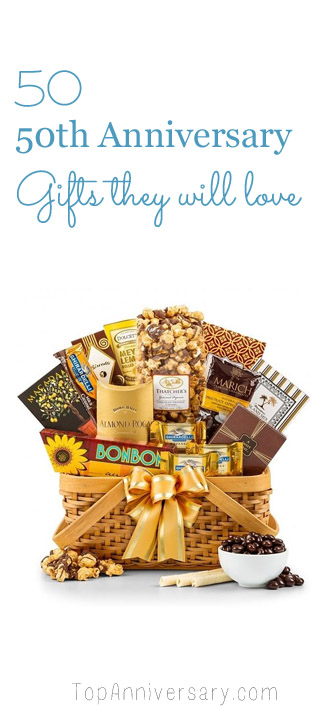 Write 50 reasons why you love them
Cook their favorite meal and serve it as a candlelit dinner 
Invite all the family to celebrate
Have a family portrait taken
His and Hers gold mugs
Organize a Vow renewal
Memory book
Photo book with photos from every decade they have been married
Plant their garden with daffodils or golden roses 
Gift of time ? help take care of their garden, or offer to decorate 
DVD from a hit movie from the year they were married
CD of the greatest hits from the year they were married
Organize a surprise 50th Anniversary Party
Organize not a surprise 50th Anniversary Party
Hunt through local thrift stores for gold glassware
Bake a beautiful Anniversary cake
Paint a pot with gold and plant with beautiful flowers
Organize donations to their favorite charity
Try and photograph a beautiful golden sunset from near their home
Organize your family to make an anniversary quilt
Scrapbook showing all the places they have lived in during the last 50 years
Plant a tree to mark their 50th
Day trip to favorite place
Gold blanket to cuddle up under!
Tickets to see a show
Gold Picture Frame
Box of candy wrapped in gold paper 
Personalized Golden Wedding Plate
Gold scarf
Gold tie 
Days pampering at the local spa
Journal and gold pen
Gold tablecloths to serve the celebration meal
Photo Canvas of one of their wedding photographs
Copy of their first dance at their wedding
Hold an open house for all of their friends.
50 Golden flowers
A basket of homemade cookies
Have an old cine film put onto dvd and hold a family movie night
Have wedding photographs digitally enhanced
Return to where they were married
Family get together
Spend time together and enjoy the day.
Hope you have found an anniversary gift that would be perfect. If not then there are lots more gift ideas here.
More 50th Anniversary Gifts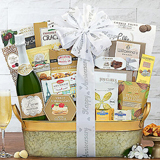 50th Anniversary Gift Basket
$129.99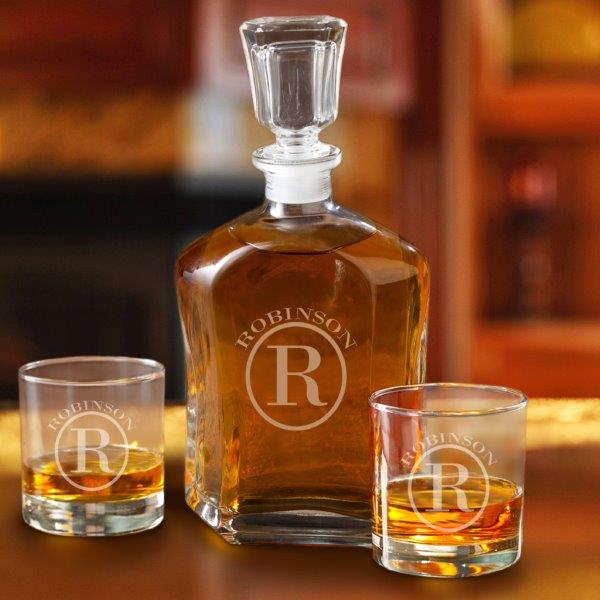 Personalized Whisky Set
$59.99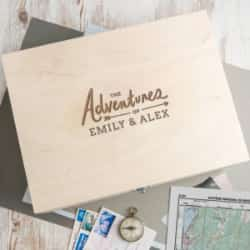 Anniversary Adventures Box
$49.95
---
We deliver Anniversary Gifts to USA & UK, Europe, Australia

Contact Us | Shipping & Returns |Privacy Policy | Affiliate Disclosure|Anniversary Blog
Terms & Conditions | About | Site Map