25 Year Anniversary Gifts Guide
25 Year Anniversary Gifts Guide
25 year anniversary gifts will traditionally be in silver, after a quarter of a century of being in love there are some beautiful gift ideas to help you celebrate.
Your 25th Anniversary symbol is silver, representing how bright your love shines.
Here are some suggestions;
Silver Roses

Silver Anniversary Bouquet
If you wanted to send a bouquet of flowers for your 25th anniversary how about these silver roses that will last forever.
Available to buy from Amazon, you can choose a bouquet or a single silver rose.
Silver Gifts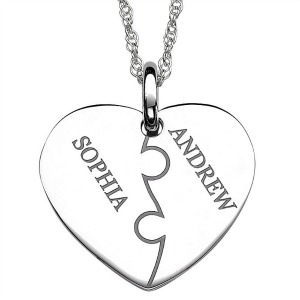 The most obvious gifts are silver;
silver ornaments
and silver plated cutlery spring to mind. 
You can also get unusual silver gifts that are silver plated, it seems that lots of things can be silver plated, I have seen roses, decanters, clocks, photo frames, pens and even a Colman's mustard lid - now that has to be a must!
With all of your silver items you can then have them engraved with a special silver anniversary message.
We have lots of personalized gifts to choose from in our Anniversary Store...
However, not everybody loves silver and when it comes to celebrating 25 years together you don't have to go with this traditional gift. Instead go with a silver or 25 year inspired gift. 
Wrap your gift in silver paper or tied with silver ribbon, a classic bouquet of favorite flowers wrapped with silver paper, it is all about the thought. Think what they like and twist that idea to include a hint of silver and you have found your perfect 25 year anniversary gifts!
Wine Gifts
For the wine lover a vintage bottle from the year that you were married, check that the year you were married was a good year for that region before you buy.
You can also buy some great silver wine gadgets which you can continue to use after you have enjoyed the wine! Wine stoppers, foil cutters, waiters friends, corkscrews, coasters for the bottles and for the glasses,and drip collars to name a few.
Plant Gifts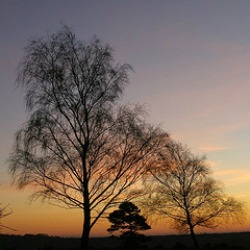 For the plant lover there are some great trees and plants with silver in the name, favorites are the silver birch tree which apparently is also known as the lady of the woods and is believed to have a protective influence plus they are elegant trees that would look good in any garden. You can buy a honeysuckle called Silver Beauty and a Camellias called Silver Anniversary both of which are beautiful, worth having a look around, talk with your local plant seller and see what they recommend.
Naturehills is a fab online nursery and they have lots of wonderful silver trees and plants.
Film Gifts
For the film lover you can buy dvds of their favourite films from 25 years ago, wrap it in silver paper to your silver theme.
Anniversary Newspaper Gifts
The newspaper from your wedding day is a part of your history and it's lots of fun stepping back in time and remembering your big day from 25 years ago.
---
We deliver Anniversary Gifts to USA & UK, Europe, Australia

Contact Us | Shipping & Returns |Privacy Policy | Affiliate Disclosure|Anniversary Blog
Terms & Conditions | About | Site Map