Anniversary Gift Ideas For
Sister & Brother In Law
When it comes to choosing the best Anniversary Gift for your Sister and Brother in law you are looking for something that is a thoughtful gift and that you know that they will both love.
After all their Anniversary is a special occasion in your family and one that should be celebrated.
To find the perfect gift you can either choose to use one of the Anniversary Gift lists; 
there is the traditional gift list
the modern gift list
the flower gift list 
and the gemstone gift list.
Each Anniversary gift list has a gift associated for each Anniversary and as the number of years your sister and brother in law have been married so does the importance of the gift.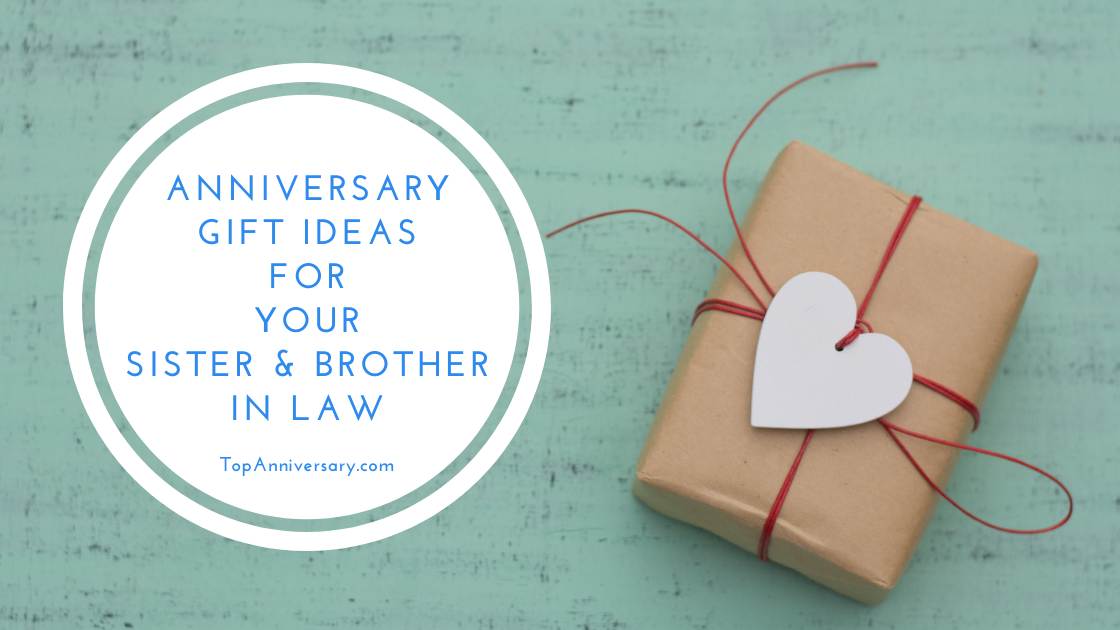 Anniversary Gift Ideas For Your Sister & Brother in Law By Year
1st Anniversary is traditionally paper and we thought either
a beautiful framed favorite photo of the two of them
a personalized picture frame that they can add their best photo
or a First Wedding Anniversary Book
or a photo book filled with fun photos from their Wedding.
or a painting of your family tree with them both on it.
or a map so they can plan their next adventures or vacation
or a framed art piece of their family name
2nd Anniversary is cotton and you could have best brother and sister in law t-shirts made for them both.
3rd Anniversary is leather and for this you could treat them to a matching set of luggage or a passport holder or a cute leather keyring with your favorite coordinates or a wallet.
Your 4th Anniversary is celebrated with linen which could be personalized canvas print for their wall.
We have lots for you to choose from here.
Your 5th is wood and this could be a personalized wooden photo frame with their names and Wedding Date.
Or a personalized Adventure box
Or a personalized Cheese board
Your 6th is iron, this could be a cute iron decoration for their backyard or on their balcony.
It is also candy too, so you could have a bag of their favorites ready for their trip.
7th anniversary is copper and for this how about a customized compass.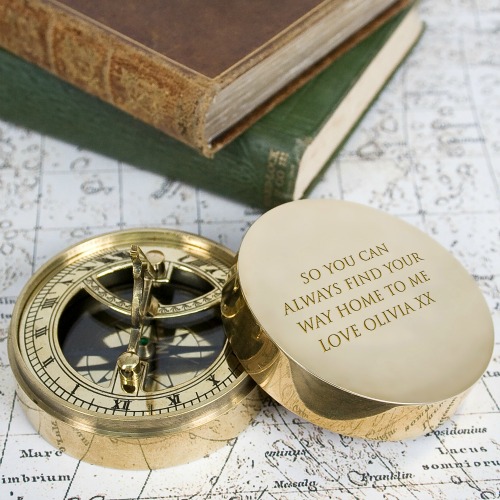 That way they can always find their way home to each other.
8th anniversary is bronze and for this it has to be a classic bronze statue for their living room.

9th anniversary is pottery which could be a set of fun coffee mugs or a new dining set that they have wanted for ages.
10th is tin and for this we thought you could put together their very own tin that you can fill with treats that you know they both adore.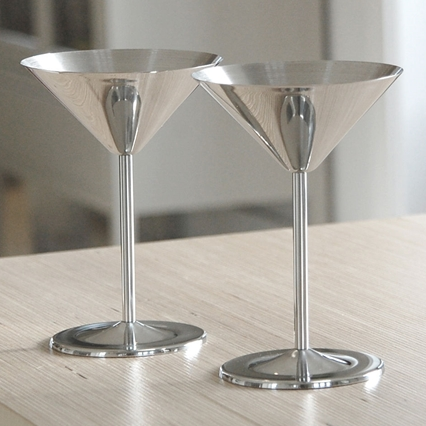 11th is steel and a set of steel cocktail glasses could be just the thing to help celebrate eleven years of marriage.

12th is silk which is beautiful and a silk painting or throw to decorate their home would be a treasured gift.
13th is lace and this is not the easiest gift to buy for your sister and brother in law. If you think that they would like a lace tablecloth then this would fit with the theme. If they both love to run or go walking then a set of laces for their trainers could work.
14th is ivory and you could go with the color for this year and think of something that they both will love that will fit with their home.
15th is crystal and this has to be something they can celebrate with
whether that is personalized set of crystal wine glasses
or a personalized crystal ice bucket
Your 20th Anniversary is traditionally celebrated with china, if your sister and brother in law like to collect china then you could buy something for their collection or to add to their dinner set.
As it's twenty years since their Wedding you may find that they need new crockery. You could club together with your family members and get a whole new set.
Your 25th wedding anniversary gifts are silver and for this it could be a silver cup for the best or favorite sister and brother in law.
The next big anniversaries are celebrated with gemstones which can make it a bit tricky to buy an Anniversary gift for your sister and brother in law.
However, instead of buying gemstones for the gift you could look to buy a gift that has that theme or color.
Ideas for the big milestone anniversaries are on the links below.
An easy way to add the themed Anniversary color to your gift is to create a gift basket filled with all of their favorite things and then tied with a big ribbon in this year's color.
You could also look to theme the Anniversary gift basket as a cosy night in or as a picnic for the two of them to enjoy.
Unique Anniversary Gift Ideas For Your Sister & Brother In Law
As well as physical gifts you may want to buy your sister and brother in law a gift experience that they can both enjoy.
Have a think about the kind of things that they like to enjoy together and that will help come up with the best type of gift for the two of them.
The key is that it needs to be something that they both enjoy.
And not just something that one of them participates in and that the other tags along to watch.
If they love to try new adventurous activities it could be 
a hot air balloon ride
a bungee jump
a parachute jump
scuba diving lessons
Or if they love the finer things in life it could be  
a spa day
a weekend city trip
a wine tasting tour of a local vineyard
a table at the finest restaurant in town
cooking lessons for two at the local catering school
And if they already have a hobby that they share you could look to that for inspiration.
Ideas for 
Anniversary Party Ideas For Your Sister & Brother In Law
You may also want to think about organizing a family celebration for your Sister and Brother in Law.
Invite both sets of families together to celebrate.
It could be a small dinner party, or a surprise dinner or a great big party where everyone is invited.
A big milestone Anniversary is the perfect time for them to celebrate their Wedding Day and the number of years that they have been married.
---
We deliver Anniversary Gifts to USA & UK, Europe, Australia

Contact Us | Privacy Policy | Affiliate Disclosure|Anniversary Blog
Terms & Conditions | About | Site Map