Last Minute List Of Anniversary Gifts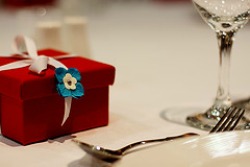 This list of anniversary gifts is for you if you have left your gift buying to the last minute! With all the best intentions in the world anniversaries can be forgotten so this is for you, to make sure you don't get into trouble!
They may be a little cheesy but you are running out of time, so the priority is being able to find these gifts at any time. Let's hope your local 24 hour store is ready for you!
You made it through 10 years of last minute anniversary gift buying which is fantastic, you haven't forgotten a single one and that is quite an achievement! If you find yourself caught out in future years have a look at our other gifts by year and if all else fails quickly place an order for a bouquet of flowers to be delivered!
Have a fantastic anniversary, enjoy the romance and the fun that each new year brings and maybe look to write your own list of anniversary gifts so you are ready for next time!

---
Contact Us | Privacy Policy | Affiliate Disclosure|Anniversary Blog
Terms & Conditions | About | Advertise With Us | Site Map