Golden Anniversary Party Ideas
Golden Anniversary Party Ideas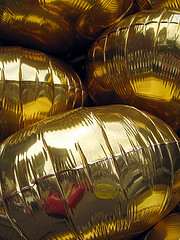 Golden anniversary party ideas for a 50th anniversary party don't have to be about buying everything printed with 50, nor is it all about the typical anniversary banners available in most party shops.
Your anniversary couple have a special reason to be celebrating, 50 years is a fantastic amount of time together and their party will be about spending time with the people they love, these gold ideas will help you plan your day.
When you have decided on your venue and the numbers it is a good idea to plan the rest of the details as it will help you in the long run.
Golden Anniversary Party Supplies
Happy Anniversary Sign
$25.95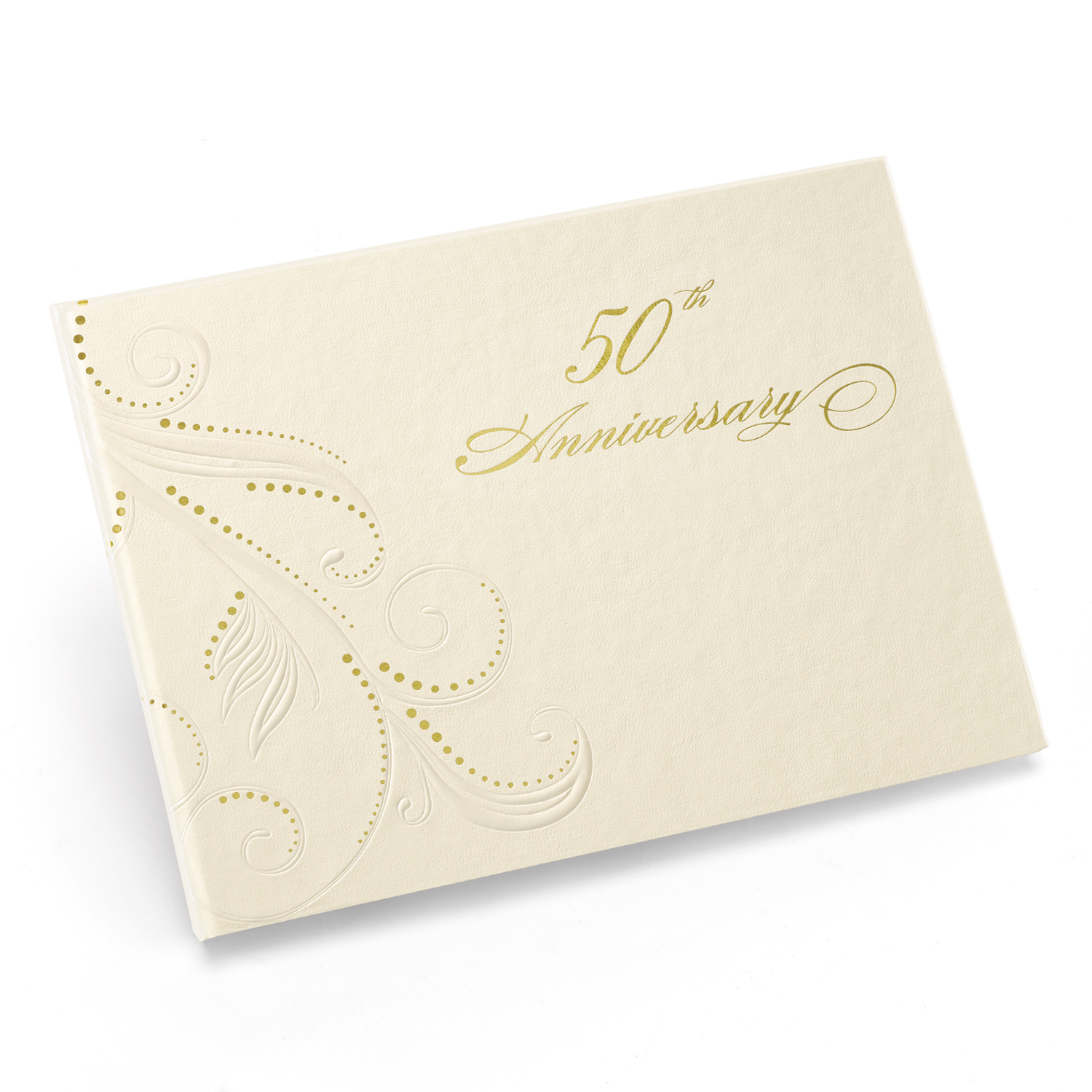 50th Anniversary Guestbook
$23.95
Invitations
Start with your anniversary party invitations, set the mood with classy invites written with gold pen or printed. You can buy some great invitation kits or pre-printed invites from good stationers. Use gold ribbons to tie invitations together to add a touch of luxury.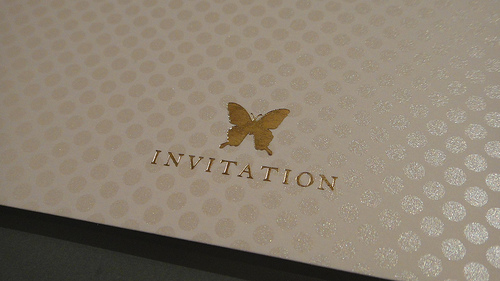 Photo by Debs

Decorations
When decorating use gold as an accent, in other words add splashes, this will create a beautiful modern look.
Look at the room that you are using for your party and try to have the tables arranged as it will be on the day. This will help you see areas that will need 'hiding'. Pillars can be turned into features decorated with voile and gold sashes, ugly walls can be covered with photos of the anniversary couple in gold frames or mounted on card.
It is always nice to see photographs from the wedding, you can display these or have them framed on each table as a table centerpiece. Use copies to ensure the originals don't get damaged.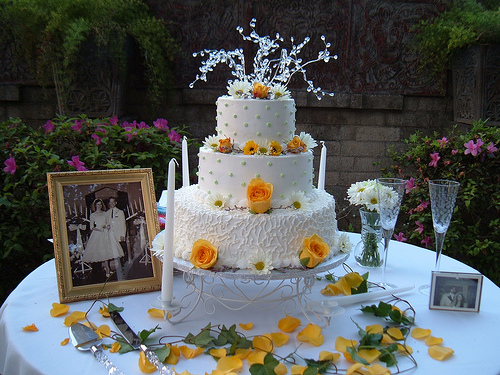 Photo by Evelyn Giggles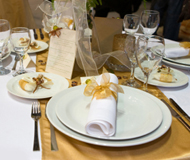 To decorate the table with gold see if you can hire tablecloths or have a gold runner on the middle of the table, if not then gold napkins on a white tablecloth look good. To have a more subtle decoration tie gold ribbon around the napkin and even the cutlery. You can also buy gold metallic confetti which adds a great sparkle but is a pain to clear up - you have been warned!
Gold centerpieces can be as simple as a candleabra with gold candles, gold themed flowers with chrysanthemums, gerbera, gold roses or sunflowers, depending on the season and the anniversary couples favorites. Gold balloons always help provide a party atmosphere as well.
---
We deliver Anniversary Gifts to USA & UK, Europe, Australia

Contact Us | Privacy Policy | Affiliate Disclosure|Anniversary Blog
Terms & Conditions | About | Site Map