50th Wedding Anniversary Gifts
Modern 50th Wedding Anniversary Gifts

50th wedding anniversary gifts for parents is not all about gold, it is your Golden Anniversary to celebrate all your golden memories.
Here are some lovely Modern 50th anniversary gifts that your parents would love and you probably would too!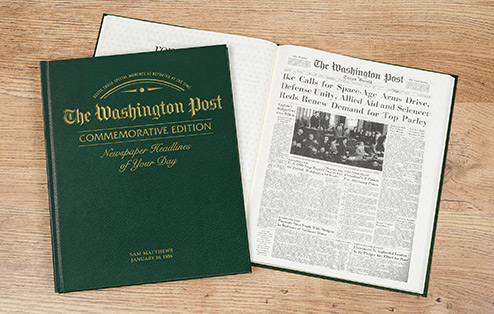 Personalized Anniversary Newspaper Book
$99.99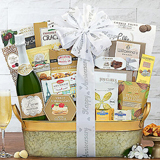 50th Anniversary Gift Basket
$129.99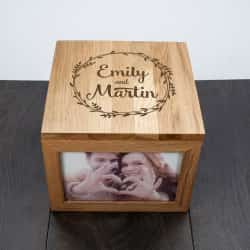 Anniversary Photo Box
$69.99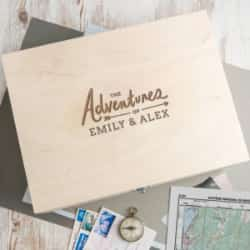 Anniversary Adventures Box
$49.95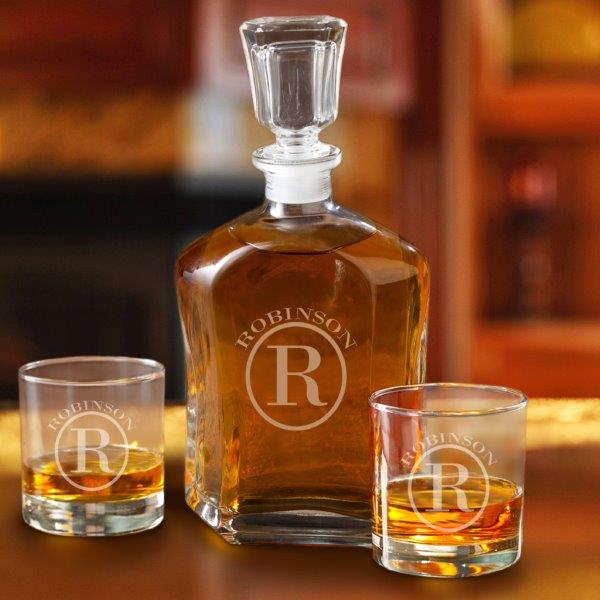 Personalized Whisky Set
$59.99
Alternative 50th Wedding Anniversary Gifts
Vacation or Cruise

Your parents are at the point of their lives when they feel to de-clutter. Little trinkets and items such as plates, mugs and bowls, no matter how nice and expensive may not be received enthusiastically. If you and your siblings can afford it, why not buy one great gift. An Anniversary Cruise perhaps? A vacation cruise is sure one of the top modern 50th wedding anniversary gift ideas for parents.
If you cannot possibly afford a vacation cruise for your parents, an overnight stay at a luxurious hotel will do. It would be best if you could book them at the original hotel where they spent their honeymoon. Talk about nostalgia and this option is tops.
Dinner Date

Book your parents at a fine dining restaurant, and make sure there is golden champagne for the couple to toast their 50 years together. Make sure your parents are properly prepped for the occasion. Your mom should have a pretty evening dress for the occasion while your dad's dark suit would do for the fancy dinner date. Oh, they might whine and complain that the fine dining is just too much. Don't believe them. Parents are like that. They refuse to be pampered! But a dinner date at one of their favorite restaurants might make them feel more relaxed.
Spa Day

Speaking of pampering, what better way to express how much they are loved than a whole-day treat at a Spa. Your parents will definitely love the peaceful and serene ambiance of a Spa. Who would not love an aromatherapy massage? Who would not care for a facial, foot spa, manicure and pedicure? It would be a relaxing treat for your parents to soak in a hot tub or sauna. What a great way to rejuvenate and enter into a state of well-being, even for a day. A day at a spa is a modern 50th wedding anniversary gift idea for parents. They will surely like this relaxing and pampering treat.
Tickets and Gift Certificates

At the age of 70 plus, your parents may not be so keen on cooking their own food. A voucher of gift cards to restaurants or even fast-food joints will be something to be pleased about. A subscription tickets to concerts at the local concert hall will please your parents. Though your father might prefer a season pass to football, baseball or basketball games, a season pass for the local theater will be greatly appreciated. If you can afford it, upgrade their season passes to VIP status.
Modern 50th wedding anniversary gift ideas for parents have taken on a new form. You can renovate their kitchen, contribute to their favorite charity in their names, enroll your parents to a dancing class, think about the things that they would enjoy. Give your parents gift certificates to their favorite hobby or craft store. Fix their leaky roof or paint their living room or the whole house if you can afford it.
Use your imagination! The truly meaningful gift is to show your love and appreciation to your parents who have been behind you and your siblings for the last 50 years.
---
We deliver Anniversary Gifts to USA & UK, Europe, Australia

Contact Us | Privacy Policy | Affiliate Disclosure|Anniversary Blog
Terms & Conditions | About | Site Map